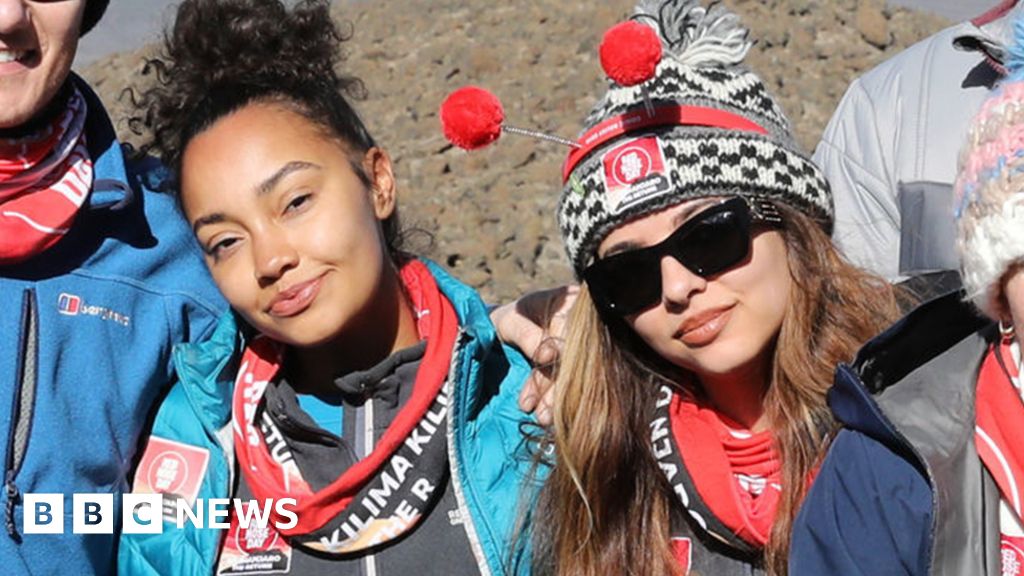 [ad_1]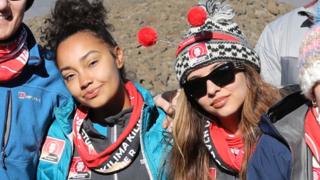 "I'm choked by a roast," says Jade from Little Mix, halfway up a mountain.
She is talking to Newsbeat of Mount Kilimanjaro, Tanzania, which she is climbing along with fellow bandmate Leigh-Anne and other Comic Relief celebrities.
"I'm going straight to Toby Carvery when I get home."
Jade did not travel empty-handed, though.
"I brought a whole store. I'm really proud of myself, I'm ready for the snack," she says.
"I brought strawberry loops, chocolate digits, rhubarb and creams … and it really helps a lot when you're really struggling during the walk."
But it's a tweet from BBC Breakfast host Dan Walker that makes Jade laugh – of her coming back from the bathroom.
"Yeah, I had a bit of a fight the other day, I'm not going to lie," Jade says.
"For the first time I had to make an extravagant wild bush."
She adds, "Poop talk has been quite common in the camp, because it's really very important to check how your bowels are doing every day."
"It's very strange how quickly you lose all dignity here.
"But you have to do little, you have to laugh."
Also on the trip is former PM Ed Balls – who gave the group a very fancy version of Shout Out To My Ex.
Dani Dyer, Shirley Ballas, strictly a judge, and Pointless host Alexander Armstrong are also on the road.
Jade says it's a really nice atmosphere in the camp, with a day to the top.
"Because we're in the last bit, this stretch at home, everyone is feeling now – we just want to get to the end and get through it."
"When we get to the top, we're probably going to cry, so we'll finally have a shower, which will be the best shower of our lives."
Leigh-Anne should also talk to Newsbeat, but she was feeling very sick with altitude sickness.
"She's got a lot of headaches today, but we're all taking care of her and we're going through it together," Jade says.
"Mentally and physically, practically everyone has had altitude sickness now.
"I was really sick a few days ago. Illness and tummy and dizziness, headache.
"We've all had this and we have each other."
"We came to the conclusion last night that if people continue to donate, every step we take at the summit can benefit someone's life, it can save people's lives.
"It's so important and that's why we need people to continue giving and helping us here."
Follow Newsbeat on Instagram, Facebook and Twitter.
Listen to Newsbeat to live at 12:45 and 17:45 every day of the week on BBC Radio 1 and 1Xtra – if you miss us, you can hear back On here.
[ad_2]

Source link