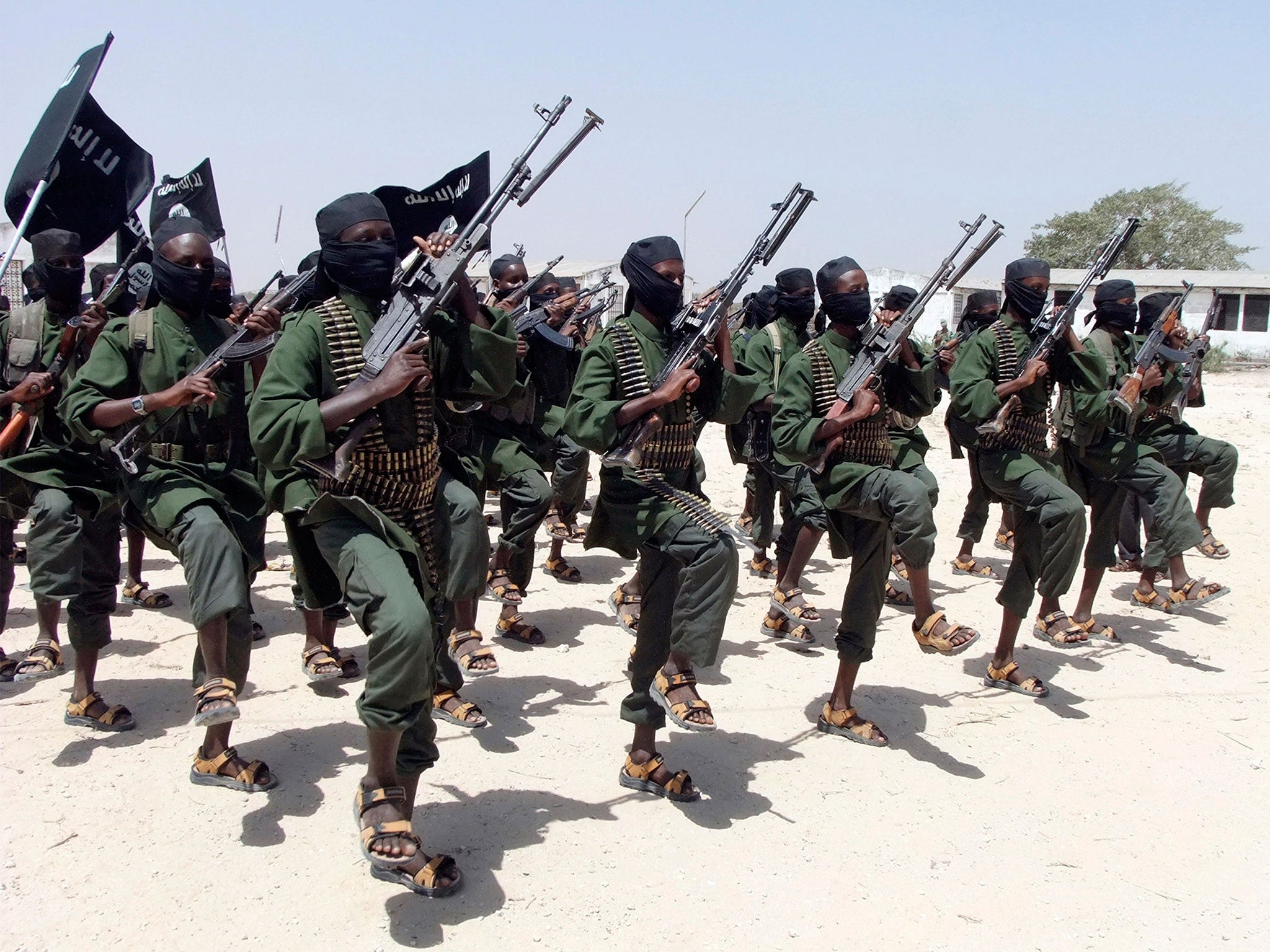 ANAfter fleeing from al-Shabaab in Somalia, the two men hid for a month in the forests of Lacta, on the border of Kenya. There were other deserters there, some living off the land, others using their weapons to steal villages and travelers. They were all afraid of the vindictive fighters they had left behind, and also of the retribution of state forces.
Both men are of Somali origin. One of them, Yasir, grew up in Germany and lived briefly in Britain. The other, Tawfiq, was born and raised in Kenya. Both went to Somalia after the jihad call; both claim to have been disillusioned; both say they are seeking a new life away from violence.
The accounts they make, at a meeting in a small town in Kenya, are sometimes contradictory and evasive. But much of what they say seems, after crossing with other sources, to be true. And his deep apprehension about the uncertainties and dangers that lie ahead seems to be genuine.
Join Now! Independent Minds
For unique articles, events, and a free-for-only reading
£ 5.99
€ 6.99
$ 9.99
one month
Get the best of The Independent
With an Independent Minds subscription for only
£ 5.99
€ 6.99
$ 9.99
one month
Get the best of The Independent
No ads – for only
£ 5.99
€ 6.99
$ 9.99
one month
The two men fear al-Shabaab to track them, as they have done many times in the past with the deserters. They are also afraid of the Kenyan security forces: some returnees were shot dead; others disappeared.
Yasir is afraid of being arrested for a long time if he returns to Europe. This is the prospect faced by Western jihadists: one that bears a warning from Yasir. Denied a legitimate return to their families in the west by threat of prosecution, these men may instead try to carry the jihad home, returning as bombers. "They are angry, desperate, they have nowhere to go, it's a way to beat back," he explains.
The meeting was organized through extended negotiations through the Telegram encrypted messaging service. Yasir, with a rounded face and restless eyes, has traces of an English urban accent in his swift delivery. Tawfiq, taller, leaner, more timid, becomes more nervous, pulling his beard thin, his gaze turning repeatedly to the few other clients across the room.
The t-shirts they wear – Tawfiq with a photo of a sunset in Mombasa; Yasir with one of Bob Marley's – they are worn, but clean. His jeans are coated with red powder. The man who brought them in a car left them very far. He made trips to Somalia and apparently was worried about being photographed secretly.
The meeting comes a few days before the attack on the DusitD2 hotel complex in the Kenyan capital where 21 people were killed, the most violent act of terrorism in the city since the siege of the Westgate shopping center five and a half years ago. years ago .
There is no reason to believe that the two men are connected to the ensuing attack. They left Somalia seven months ago and repeatedly insisted on staying as far as possible from the Islamists in Kenya. They left their hiding place in Lacta, they say, after reports of al-Shabaab units infiltrating there to hunt renegades.
"Things are very bad in Somalia, there are many people who have been fighting there and now want to leave; this has been going on for some time, people are leaving, trying to get out, "says Yasir. "But we do not know what's going to happen to us. It's very dangerous."
I see Yasir and Tawfiq a few days after the Somali government arrested Mukhtar Robow, former deputy leader of al-Shabaab and one of the founders of the Islamic group, who had shifted aside 18 months earlier and was running for a regional Somalia.
The UN envoy to the country, Nicholas Haysom, was expelled by the Somali government for protesting against Robow's arrest. That, in turn, prompted UK Defense Secretary Gavin Williamson to cancel a visit to Somalia and cancel a meeting with President Mohamed Abdullahi Mohamed.
Robow's arrest was seen by Western officials as a blow against having others in the Islamic hierarchy shift sides and join the political process in a country that, with continued conflict, was kept afloat by international aid.
Many Somalis, however, are not prepared to forgive and forget. I was in Mogadishu at the time of the dispute over Robow, and it was clear that there was a strong feeling amongst many that it was wrong to acquit the violent Islamists for the blood they had shed.
Abdirahan Mohammed Hassan, a businessman whose 17-year-old son was killed in an attack on Mogadishu three years ago, was adamant: "This man never said he was sorry, he never condemned the violence. Why should someone like that be in politics? Americans and Britons are fighting al-Shabaab, so why do they want to allow such people to settle in the country? This will only create major problems in the future. "
Staying in the fight brings huge risks to Islamic soldiers like Yasir and Tawfiq. The US military claimed last week that it had "wiped out" 52 fighters in an air strike. They announced the deaths of 62 Islamists in two strikes six weeks ago: an estimated 560 people have been killed in American attacks since the beginning of 2017.
Tawfiq and Yasir are concerned about the risk of being in Kenya, a country that has suffered repeated atrocities committed by Somali infiltrators and where security forces, they claim, have taken a brutal, sometimes lethal, revenge against any returned jihadists.
Tawfiq, 30, claims he is in the process of entering a rehabilitation program run by the National Counter-Terrorism Center in Kenya. But he is well aware that others have disappeared after being arrested by security forces, or sometimes after being taken away by unidentified gunmen in Balaclavas.
"We do not know what happens, people get lost and die," he says. "Sometimes families bring bodies back from police stations. They say, "oh, he was shot because he was trying to get away" or "he attacked us". There is nothing you can do about it.
Human rights groups, such as Haki Africa, have alleged repeated extrajudicial executions by state forces. The charges are strongly denied by the Kenyan authorities.
Western jihadists can escape from Kenya and return home, but would not return to freedom with the prospect of being charged under anti-terrorist laws and arrest.
"They make it impossible for us to return to our people, our families," says Yasir. "They are forcing people to keep fighting because they know that if they go back to their countries, they will end up in jail. They do not believe that people change. So what happens? If they are not legitimately allowed back, will these people return to their countries to bomb?
"Somalis can go to your government, but this is not possible for foreigners. The Americans, the British, the Arabs, the Turks, all of them are in Somalia. A foreigner [fighter] would be placed on an airplane, he would have left, sent to prison in Europe or America. "
Yasir says he entered Somalia on his second attempt after traveling from Berlin, where he was living at the time. Part of his life, however, was spent with an aunt in the south east of England. He does not want the place to be published because "it had nothing to do with my decision to make that journey and will only cause its problems. I decided to go to Somalia. I met people who felt the same way, but I made up my mind.
Why did he seek jihad? His response echoed lines used by others who had followed the path – dissatisfaction with life in Europe, anger of Western forces in Muslim countries, the desire to live in a land where there is "pure Islam." Tawfiq's reasoning was also religious, but he also wanted to combat the Ethiopian troops that had been sent to Somalia against the Islamists. It was felt that the fact that others they knew had joined al-Shabaab was a major determining factor.
Yasir met a group of young people in London a decade ago who raised funds and spread propaganda for al-Shabaab. At least some of them, we know, underwent military training in Somalia in 2006.
Some, like Bilal al-Berjawi, born in Lebanon, died in aerial attacks. Others tried to reach Somalia, but failed. Among them was Mohammed Emwazi, born in Yemen, detained in Tanzania and sent back to the United Kingdom. Later he would become internationally notorious as Jihadi John, the beheaded masked Isis of defenseless hostages in Syria.
Yasir emphasizes that he does not know Emwazi and, he adds, he does not approve of the death of innocent prisoners. The brutality of al-Shabaab was one of the main reasons why he wanted to leave, he says. Tawfiq says he felt the same way. "They did some very bad things. There were some scary people there. Some of them wanted to cut their heads too, they used to talk about it – some of them actually did, "he says.
According to Yasir, his childhood was interrupted with his family sending him initially to the relations in Germany and later to England. There, he says, he visited several mosques in the northwest and south of London, including one in Greenwich.
Both Emwazi and Michael Adebolajo, one of the two men who murdered Lee Rigby, were reported to have appeared at the Greenwich mosque. Yasir does not remember having found Adebolajo. But he remembers Abdul Qadir Mumin, a Somali-born preacher who built followers among young people in Greenwich and another mosque in Leicester.
Mumin, who was being investigated by police and security services in the UK, fled to Somalia in 2010 and joined al-Shabaab. Five years later, he announced the launch of Isis in Somalia and promised loyalty to the "caliph", Abu Bakr al-Baghdadi. This began a war between the Islamists, with al-Shabaab initiating a campaign against the newly formed group and heading to a remote region of northeastern Somalia.
The body of Mahad Moalim, Isis's deputy leader in Isis, was found on Mogadishu beach last year. His family blamed al-Shabaab's sleeping cells for performing a murder. The Egyptian Abu Anas al-Misri, a foreign jihadist who joined Isis, was also killed by al-Shabaab.
US air strikes – as well as operations of Western Special Forces, Somali and African Union troops – have led to an increasing number of al-Shebaab fighters being killed. With the death toll rising, there are more suspicions of foreigners.
"You have the drones, the Americans in Somalia, Djibouti, there are missiles, they are killing a lot, a lot of people," says Tawfiq. The losses are followed by inquiries by the Islamic hierarchy and angry charges of treason. "Foreigners get a lot of blame. And if they leave Somalia, this is seen as proof that they have always been paid by the kufirs, "says Yasir.
This was certainly the opinion of Sheikh Abdiasis Abu Musab, an al-Shabaab official.
"The so-called defectors, most of them already worked as spies for the apostate regime. Once the cape was burned, they fled for fear of being executed. Others were successfully arrested before they could flee and be tried, "he said recently.
There is certainly much evidence that volunteers from overseas are being examined by al-Shabaab much more than other jihadist groups. Al-Qaeda – an al-Shabaab affiliate, Isis and Jabhat al-Nusra in Syria, Iraq and Libya – seems to regard foreign jihadists with much less mistrust. This is believed to be due, in part, to the fact that the complex structure of Somali tribes and clans and the loyalties they create are cultural bars for the full acceptance of foreigners.
Tawfiq says: "I was lucky because of my Somali family. But others, not just those in Europe, even the Africans, the Kenyans, the Tanzanians, often have problems. "
Aliens are predominantly used by the al-Shabaab explosives unit, Itishadi, and by their infantry commanders, Jabha, to carry out the most risky operations, including suicide bombings. Almost no one comes to the leadership of the group or Amniat, the dreaded internal security service.
"Not everyone wants to do all things risky and a lot of people do not want to be suicide bombers, which is why so many are leaving," says Yasir. "You can understand that."
Paranoia about foreign spies resulted in brutal purges. Ten were executed in October. Five of the murders occurred in one day in the southern city of Jilib. Among the dead was Awale Ahmed Mohammed, a 32-year-old British citizen who left England for Somalia in 2013.
The accusation against him was that he was providing information to MI6 and the CIA. Three others killed that day, Abdi Aziz Abdisalim Sheik Hassan, 22, Mohammed Abdullahi Awil, 35, and 36, Jeylani Abdullahi Nur (all purportedly from East African countries) were charged with being US agents. Five more were killed in December after being accused of spying on the governments of Kenya and Ethiopia.
Awale Ahmed Mohammed was under a measure of anti-terrorism prevention and investigation to restrict his movement in the UK when he disappeared in 2013 from An Noor Mosque in Acton, West London, after cutting off his etiquette and putting on a burqa.
Do Yasir or Tawfiq know Mohammed? "There are not as many foreigners in Somalia as in places like Syria, so people know each other. People in Europe liked to see each other. It was nice to meet Somalis from all sorts of places, Sweden, Canada … "says Yasir.
He stopped as if realizing that it was not in his interest to say anything positive about the Islamists. "But of course there were a lot of bad things … I do not know anything about this guy's death. I left a lot before it happened. "He was also unaware of Mohammed's alleged relationship with Western agencies. "They say all sorts of things, but once people start talking about you, it's very difficult to be safe, these deaths have been going on for a long time."
Were there other aspects of life that he liked with al-Shabaab? "Yes, they believed what they did. They were not as retrograde as they are related, they have a judicial system, they are firm with criminals, women have joined their men by choice … "
He says he is unaware of Mohammed's alleged relationship with Western agencies. "They say all sorts of things, but once people start talking about you, it's very hard to be safe – those deaths have been going on for a long time."
In 2011, Mohammed Harun Fazil, a fighter linked to Al-Qaeda in the Comoros, an African archipelago, was shot dead. Then came a series of murders under the leadership of group leader Ahmed Abdi Godane, 36, also known as Mukhtar Abu Zubeyr.
Among those to be hunted down were Habib Ghani, also known as Osama al-Britani, a Briton of Pakistani origin from West London who was close to Samantha Lewthwaite, the "White Widow" of one of the 7/7 bombers in London. According to some accounts, they were married. Also killed were Omar Hammami, an American citizen of Alabama, who had a $ 5 million reward placed on his head by the FBI. One of the last tweets he posted as al-Shabaab fighters approached him: "Abu Zubeyr has gone mad, he is initiating a civil war."
It is not just about passing information to air raids that fueled the mistrust among Somali Islamists about foreign volunteers. Mukhtar Robow, who fought with the Taliban in Afghanistan, is the oldest member of the group to be transformed, the latest in a long line of a project to "turn" extremists, and in which Great Britain would have played an important role . Function.
Fractures between Islamists have been occurring for some time.
In 2006, I met Sheikh Sharif Ahmed, leading the Islamists under the aegis of the Union of Islamic Courts in Mogadishu shortly after they took over the Somali capital. He later became the head of the Somali government. I also met Sheikh Hassan Dahir Aweys, then the list of US government terrorists. He separated from Sheikh Sharif and became the spiritual mentor of al-Shabaab. He is also now in Mogadishu and involved in politics.
There was also Aweys protégé, Aden Hashi Ayro, a young man with an unnerving presence. The Americans claimed that he was Osama bin Laden's lieutenant in the Horn of Africa and killed him in an air strike two years later.
The signs were already there of a future division in the ranks of the Islamists. Sheikh Aweys supported Robow against the homicide Ahmed Abdi Godane. After a bitter conflict, Robow fled to his Rahanweyn clan. He was then contacted by Western intelligence and persuaded to defect in 2017. One of those aware of the mission, a former British military officer, described how Robow had to be extracted by US special forces when al-Shabaab fighters approached . the operation had to be set up subsequently to take out their wives and relatives.
"If someone as big as he gets arrested, what would happen to people like us?" Asks Tawfiq. "We hope things get more peaceful, maybe there's a chance that people like us will be accepted back."
As night falls, Yasir and Tawfiq head to find their companion with the car, walking quickly, dust spreading around their sneakers, shoulders protected against any adversary, looking from side to side.
The attack on the hotel complex in Nairobi, with suicide bombings, grenades and shootings, occurred the following week by al-Shabaab jihadists. The US air strike in Somalia, killing 52 fighters, followed suit. There is little chance, in this cycle of deaths, of peace with jihad manifesting so soon.
The future of Yasir, Tawfiq and others as they continue to seem uncertain and somber.
Source link