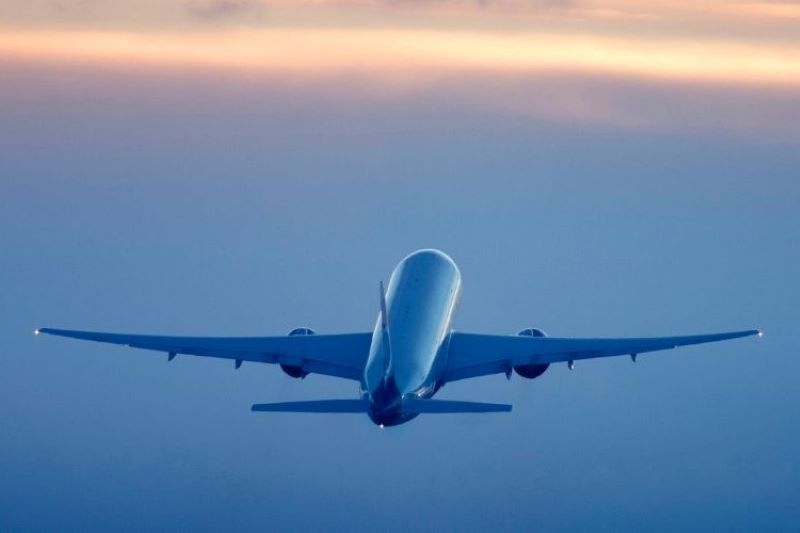 An outbreak of 59 COVID-19 cases across Ireland are all linked to an international flight, according to a study published in the European medical journal Eurosurveillance.
"Thirteen cases were of passengers on the same flight to Ireland, each having transferred through a large international airport, flying to Europe from three different continents," reported the study.
The resulting 46 cases were spread across the country in the Republic of Ireland.
No information identifying the flight, airports or passengers was published in the study.
Although the flight date was not disclosed in the study, the researchers noted that, at the time, the 14-day incidence rate was less than 5 per 100,000 in Ireland, compared with 190 at the time of writing (14 October 2020 ).
On October 25, the 14-day incidence rate in the Republic of Ireland was 307.5.
The seven-and-a-half-hour flight carried 49 of the 283 possible passengers, representing 17 percent of total capacity. There were also 12 crew members.
The youngest passenger on the flight who tested positive for the virus was one year old, the report found, while the oldest infected passenger was 65 years old. The average age of the 13 passengers with a positive test was 23.
Four passengers were hospitalized with the virus and one passenger required intensive care.
At least nine of the 13 infected passengers wore a mask during the flight, according to the report, while the one-year-old was left without a mask for the entire flight.
The first infected case was reported two days after the flight landed in Ireland. Several close contacts, defined as anyone sitting two seats apart in all directions, tested positive for the virus for the next two weeks.
The remaining passengers on the flight were contacted after close contacts were positive, with five more passengers with a positive test and 15 with a negative test.
11 passengers on the flight were not contactable.
The source of the outbreak is not known, according to the report, which states that the Health Department followed the correct procedure when appointing a team to "investigate, identify and interview" the cases diagnosed on the flight.
The researchers said the high number of flight-related infections may have been a result of "high infection intensity and high viral spread in the source case".
The researchers concluded that their study "is one of the few so far to demonstrate the in-flight transmission of SARS-CoV-2 with advanced transmission. The patterns of in-flight propagation deserve further study.
"Health and personal responsibility warnings, augmented by state and air controls, should prevent the travel of people with symptoms. Strict prevention and infection control measures on board are vital to reduce the risk of symptomatic and asymptomatic transmission on board.
"Restriction of movement on arrival and robust contact tracking are essential to limit post-flight propagation."