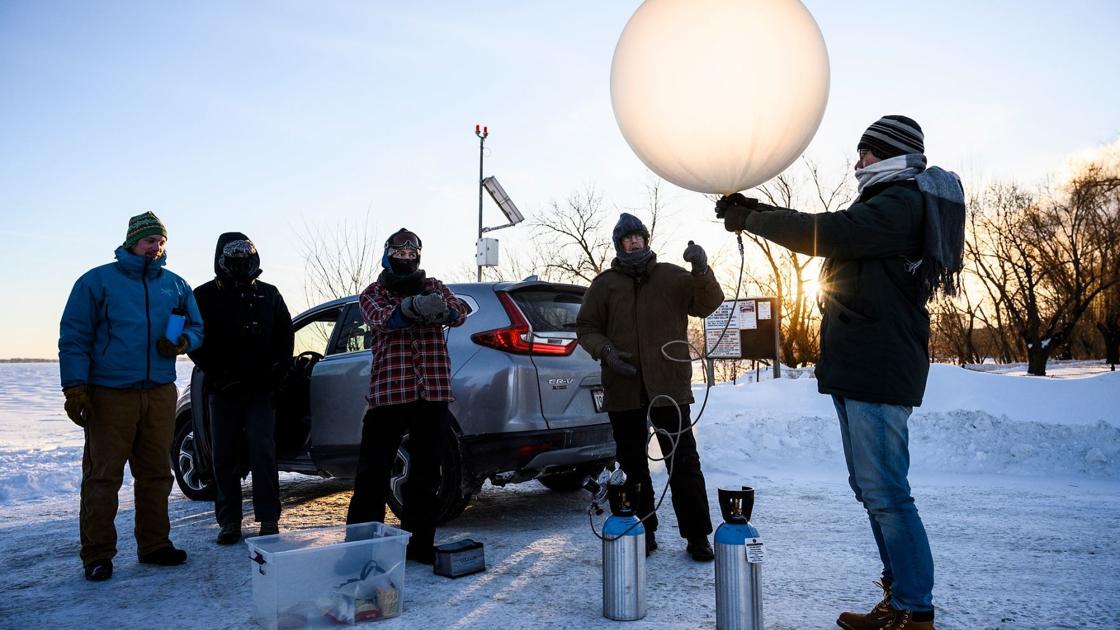 It was dark with a cold wind of 25 below zero as they walked to frozen Mendota Lake at 7 in the morning.
Still, a group of UW-Madison scientists and time students stood outside for a little over an hour to conduct their latest experiment when the sun rose on Thursday morning.
"It was actually a beautiful view, though none of us could feel our fingers," said Ankur Desai, a professor of atmospheric and oceanic science.
The National Weather Service and TV meteorologists have predicted the polar vortex for more than a week, using computer models that release figures similar to those that appeared in thermometers throughout the Midwest this week.
But less attention is given to the foregoing predictions: scientists at research universities such as UW-Madison, who develop the models, analyze data and improve forecasting technology that allows weather forecasts to arrive earlier and with more than ever before.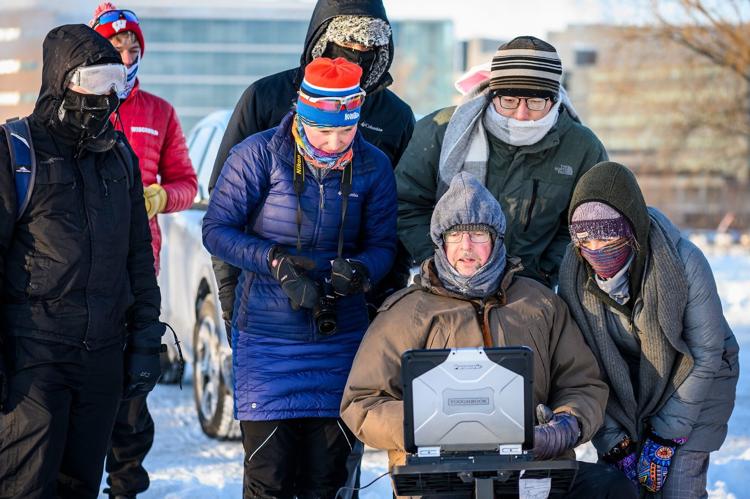 While many lamented the intense cold in the days leading up to the freeze, those in the UW-Madison Space Science and Engineering Center building played.
"When the weather turns bad, we run to the roof and get out," Desai said. "Everyone in this building loves time. They open up in their pores."
Grant Petty, a colleague of Desai, began throwing a balloon in the cold. It would be by far the coldest launch Petty has ever made, and has been launching since the 1970s. Thursday's release was an opportunity for students to watch the process during an exceptionally cold event.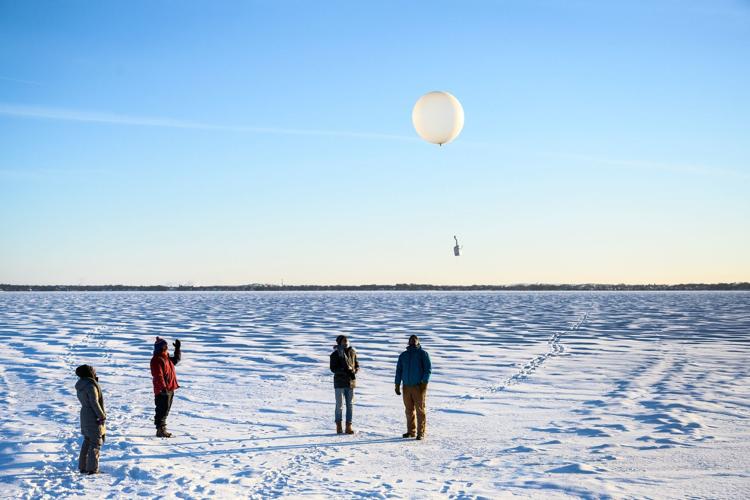 The procedure involves filling a balloon with helium, attaching a sensor, sending it up into the air, and hoping it will not pick up a tree. It is still used by meteorological stations around the world twice a day, in conjunction with satellites and other technologies, to help predict models.
The balloon sensor, known as a radiosonde, records temperature and humidity as it floats higher.
Ground-level temperatures are those that are predicted and reported. But higher up in the atmosphere is where scientists see what is happening. Without instruments that can observe the atmosphere well above the surface, accurate weather forecasts would be impossible, Petty said.
The night before the launch, Petty fired a final security message for the group. He spelled exactly what he planned to use and asked others to opt out of the activity if they did not have the right equipment.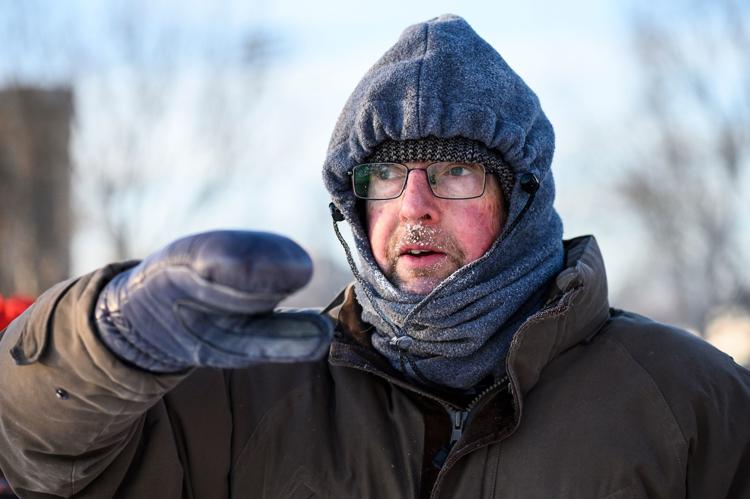 "I'm not completely confident that I can find a way to cover my nose without fogging my glasses, so that's the biggest wildcard for me," Petty wrote in an e-mail to his group Wednesday night. "If the cold turns out to be a very big opponent, we will abort the measurements instead of hurting ourselves."
Petty was worried that he would be the one there at 7 in the morning since he chose it because some of the cooler temperatures are just before the sun rises.
A group of about 10 students faced the elements with him and Desai. An 11th would have joined, but the student car would not start in minus 20 degree time.
"It was hard to tell who was who with ski gloves and masks," Desai said.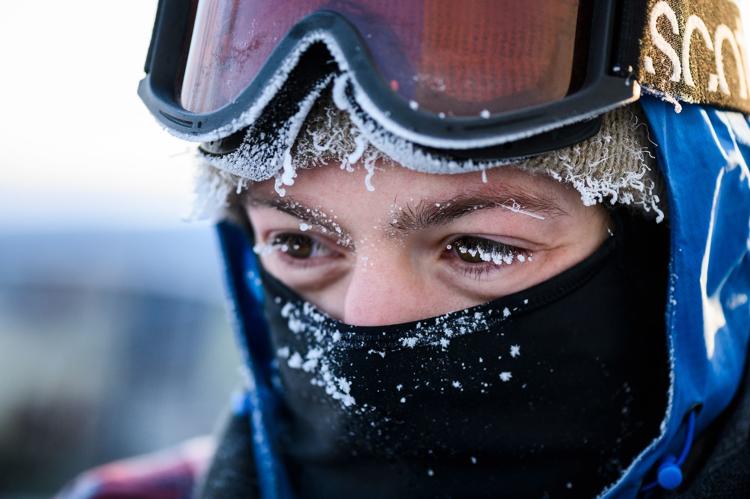 Drips of ice formed on the lashes. The phones died in 30 minutes. A car kept racing for brief retreats from the cold, while warmer extra packages were distributed to the hands and feet.
Petty's laptop almost started an update of Windows that would have added more minutes out of the elements. A quick thinker canceled it shortly before the computer started to reboot.
"Everyone was pretty tough on it," Desai said.
& # 39; Weenies time & # 39;
Wisconsin is the birthplace of weather satellites. UW-Madison is one of three US universities with a meteorological satellite institute working closely with the National Oceanic and Atmospheric Administration and NASA.
Scientists at the Center for Space Sciences and University Engineering exchanged emails over time for years, exchanging messages on blizzards and cold spells, and periods of drought and flood. The group created a whitelist allowing people to opt out of messages. It was called "Time Weenies".
A few years ago, however, during a routine upgrading of information technology on campus, Jordan Gerth, a climate researcher who oversees the listserv, changed the name of the "Climate Enthusiasts" mailing list to "rank a bit."
The group insists that there is no established leader, nor is there a consensus on who among the 100 or so members is the greatest nerd of the time.
Petty said he had his "niche," but others knew more than he did.
Director of the Cooperative Institute for Meteorological Satellite Studies, Steve Ackerman, said: "I'm not as fanatical as others."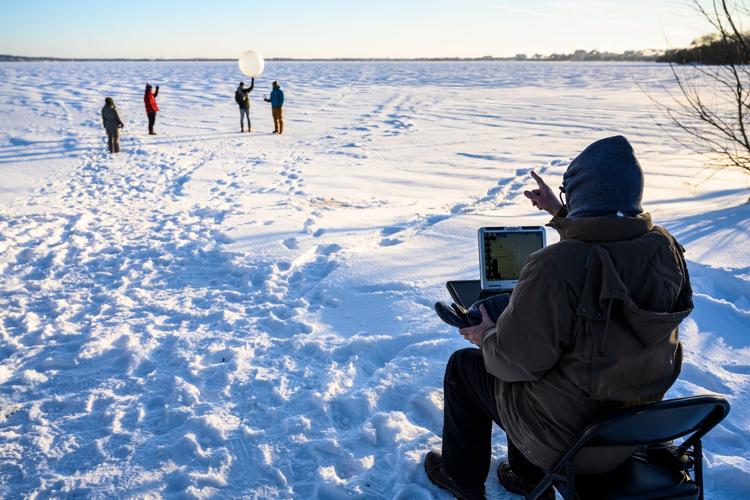 When a major climatic event appears on the horizon, there is a flurry of activities on the list. There is a model analysis. There is talk in computer scenarios.
"We even had some in-depth discussions about school closure policies," Desai said.
And then there are predictions of snowfall and temperatures that may be so close that the winners are determined by a tenth of an inch or degree.
"It's not an assumption," Gerth said as everyone reached their predictions. He said that some people probably spend the evenings examining all the data before providing a forecast. He refused to share his own methodology.
Winners receive no prize; just brag about rights.
How many messages were exchanged on the listserv this week in anticipation of what analysts called a "deep freeze" from "once in a generation"?
Source link