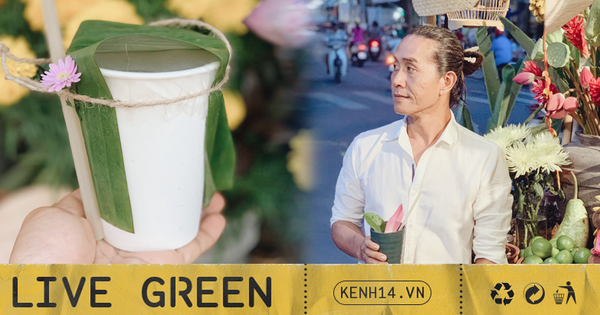 People in the city of Nha Trang are more or less aware of Lieutenant Nguyen Ho Ngoc Hai by his nickname: Vietnam's most handsome police officer. Sticking with the police industry for more than 15 years, Lieutenant Hai has always left much sympathy in the hearts of the people of Nha Trang because of his closeness and affection.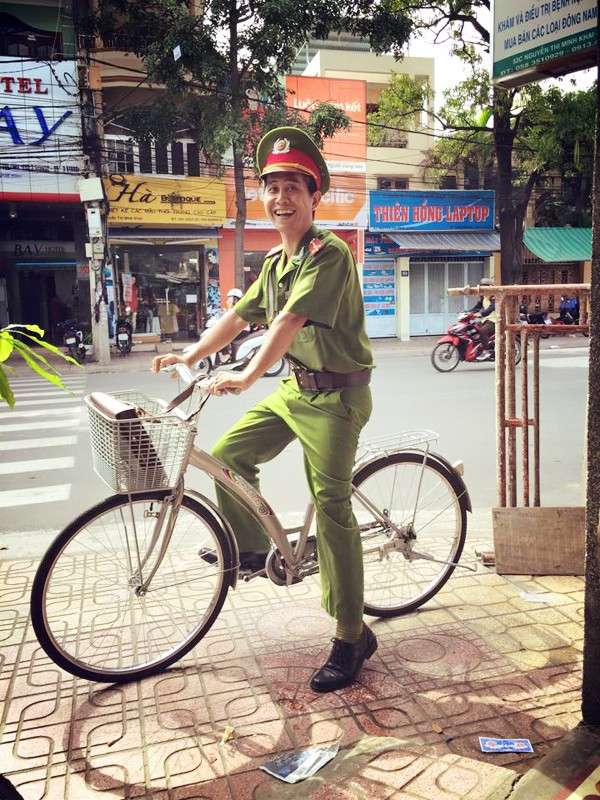 Friendly bike lieutenant to work every day.
Referring to him, people immediately recalled the image of a policeman working day by day cycling a few months ago to a hospital for blood donation humanitarian and regularly donating charity to help disadvantaged people. But recently people have seen him appear as the country's chief full of Vietnamese flowers and fruit, and the message of great significance about environmental protection.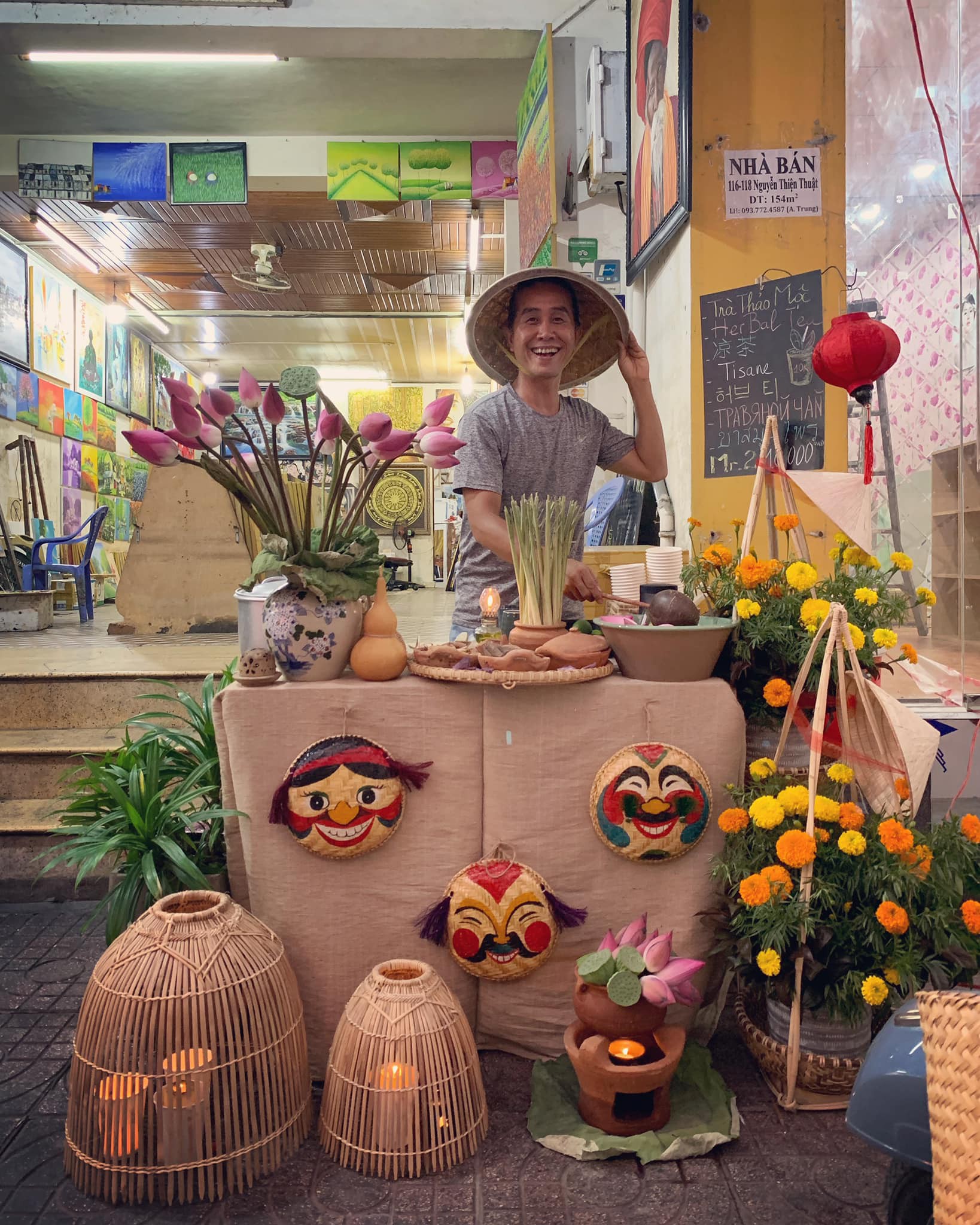 Interesting 8x face cold water store.
Lovely cold water store says no to plastic
Two years ago, Lieutenant Hai decided to separate from the green uniform to pass the time chasing the passions that the young people had already finished. He started a business with his own floriculture and art projects.
"The floriculture business is also idle so I thought of doing something else and the idea of ​​a cold water truck was born.This cold water is inspired by herbs and tea from Hoi An. Then go online to find recipes and try out" confided Mr. Hai.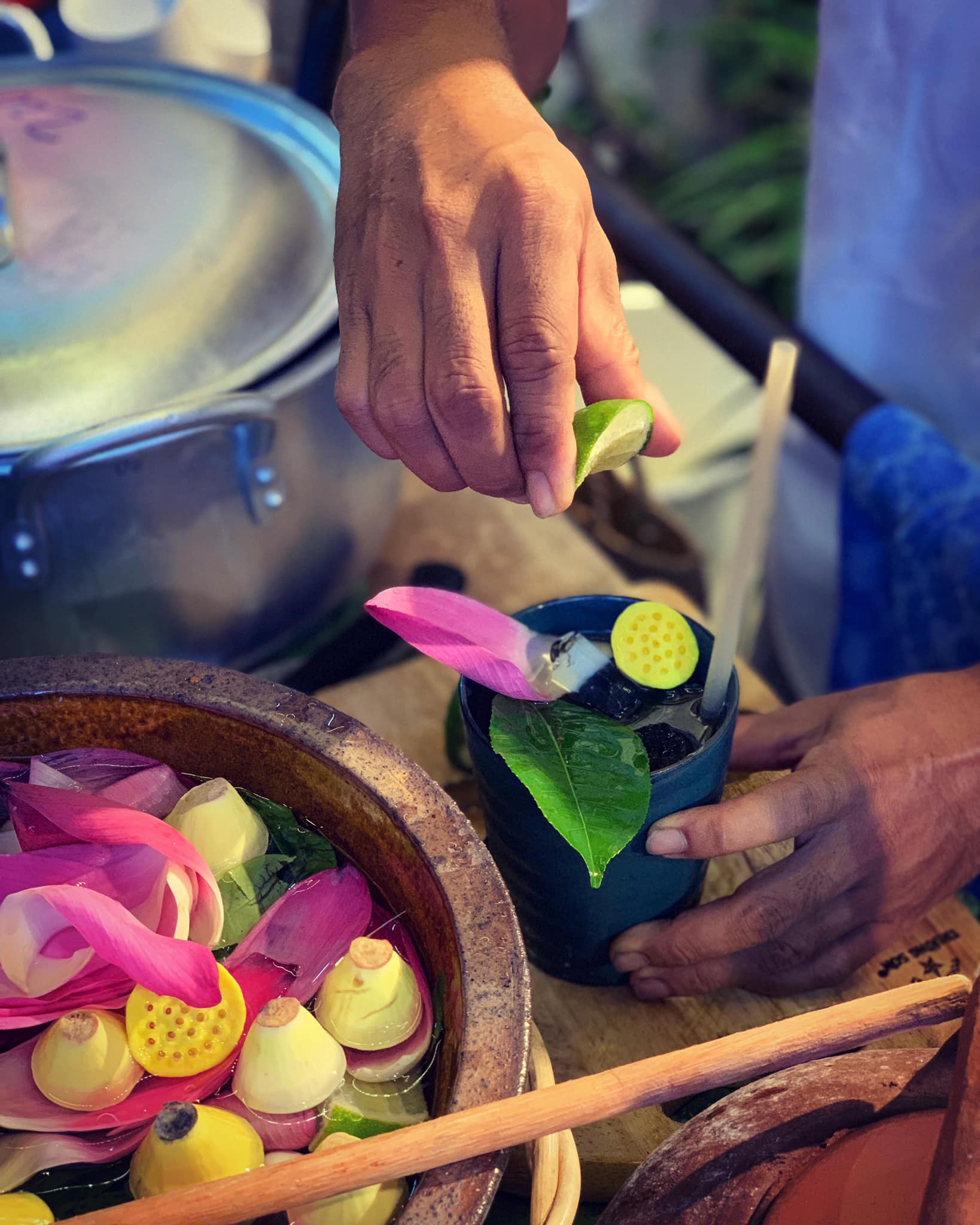 As a person who always cares about environmental issues, Mr. Hai always tries to minimize the use of plastic or plastic packaging in wholesale. With this small amount of water, he wondered how to implement a bamboo frame car, decorate the car with fresh fruits and flowers, he said: "Every day I go to the market to see a round of what I have today, some days I buy some bananas, make a meal on some scents to decorate, everyone is surprised by my variations, both beautiful but only a soul."
Every day, every country uses a new, vietnamese and daring Vietnamese shirt.
He is also very passionate about using paper cups and rice straws, and will replace the plastic lids with leaves and banana ropes. However, the use of banana leaves and ropes to keep the glass of water is not the best way, the water still pours when traveling far away. "So I spend a lot of time looking for alternatives, and I'm happy to find a great way to use rice paper to replace the plastic lids." – Mr. Hai is happy to share.
Therefore, the rice paper will be dipped once in the water and then placed in a plastic cup will soften slowly and cover the mouth of the glass, after a few minutes the cake will dry again and will become a perfect coat, environmentally friendly.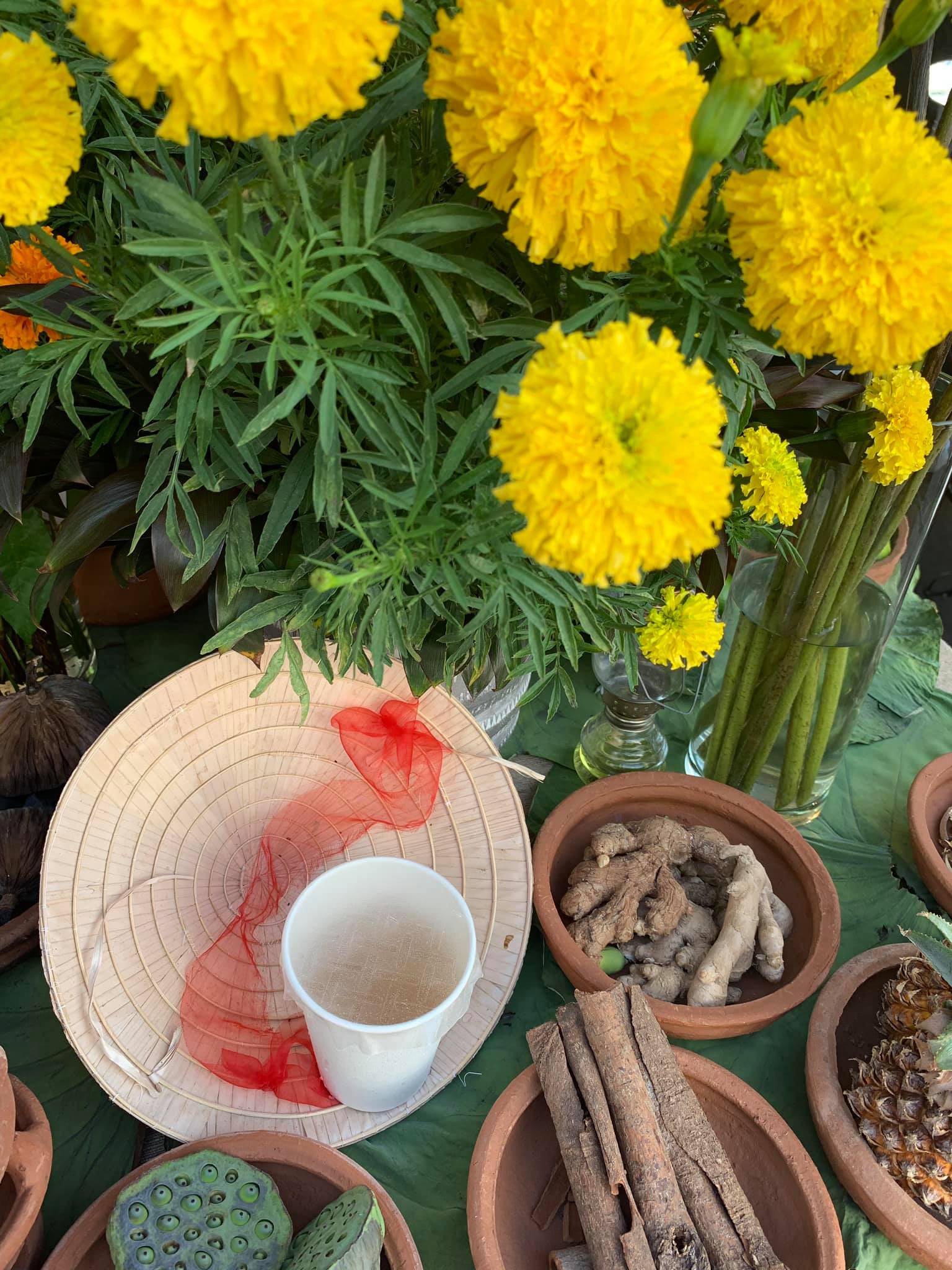 The rice paper is used instead of the plastic lid.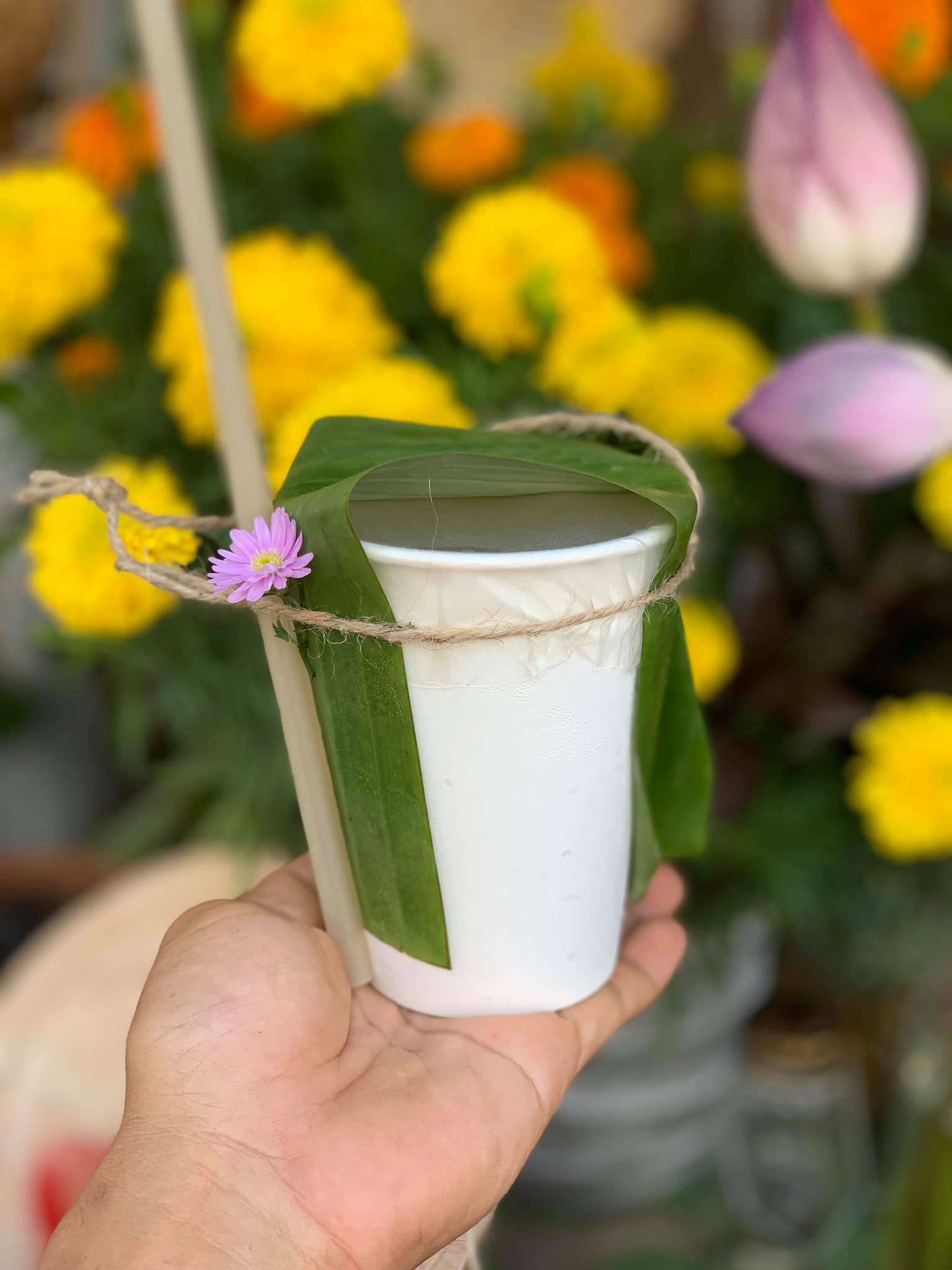 The layered rice cake, once dry, hugs the entire mouth, making it an appropriate lid.
"But I still encourage customers to bring their bottles and bottles to buy water to take home.This will limit more and create good habits and of course there will be incentives for those who bring their bottles.I came" Mr. Hai shared a smile.
As a person who always brings positive things to the community, Hai's action has inspired more or less the people around, restricting the use of plastic and environmental protection.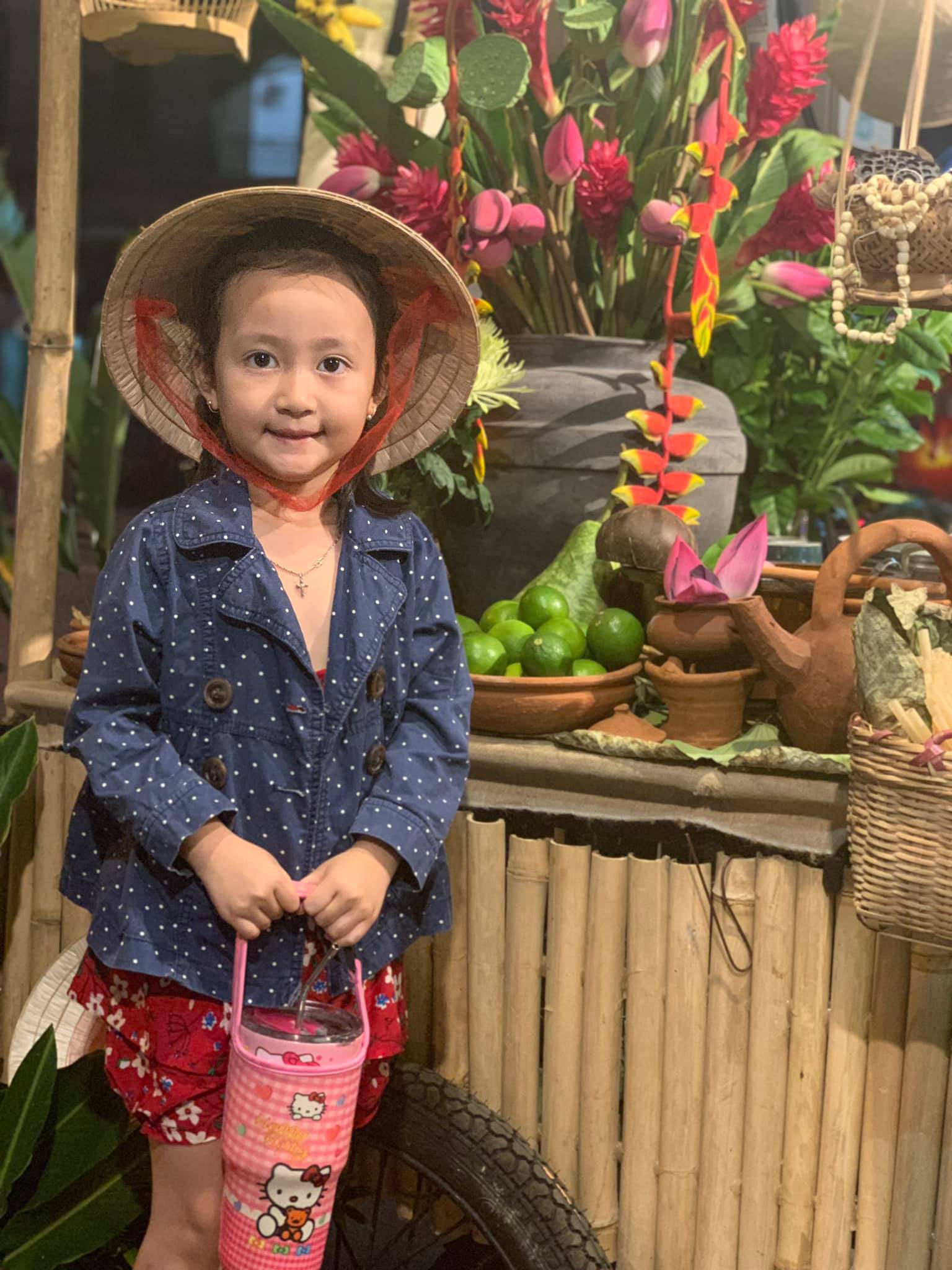 The guy's water has spread the environmental protection movement to the people around him.
Always be passionate about passion
Looking for work in the flower shop, Hai's lovely fruit shop is full of people who will think this is a pleasurable and poetic work. But, in fact, all work has its own pressures and joys.
"In the past, I was not able to follow my passion because of my family.Now I am living a very rewarding day, although I have a hard work, but I have a lot of fun.How, live with your passion, live is worth living – he laughed.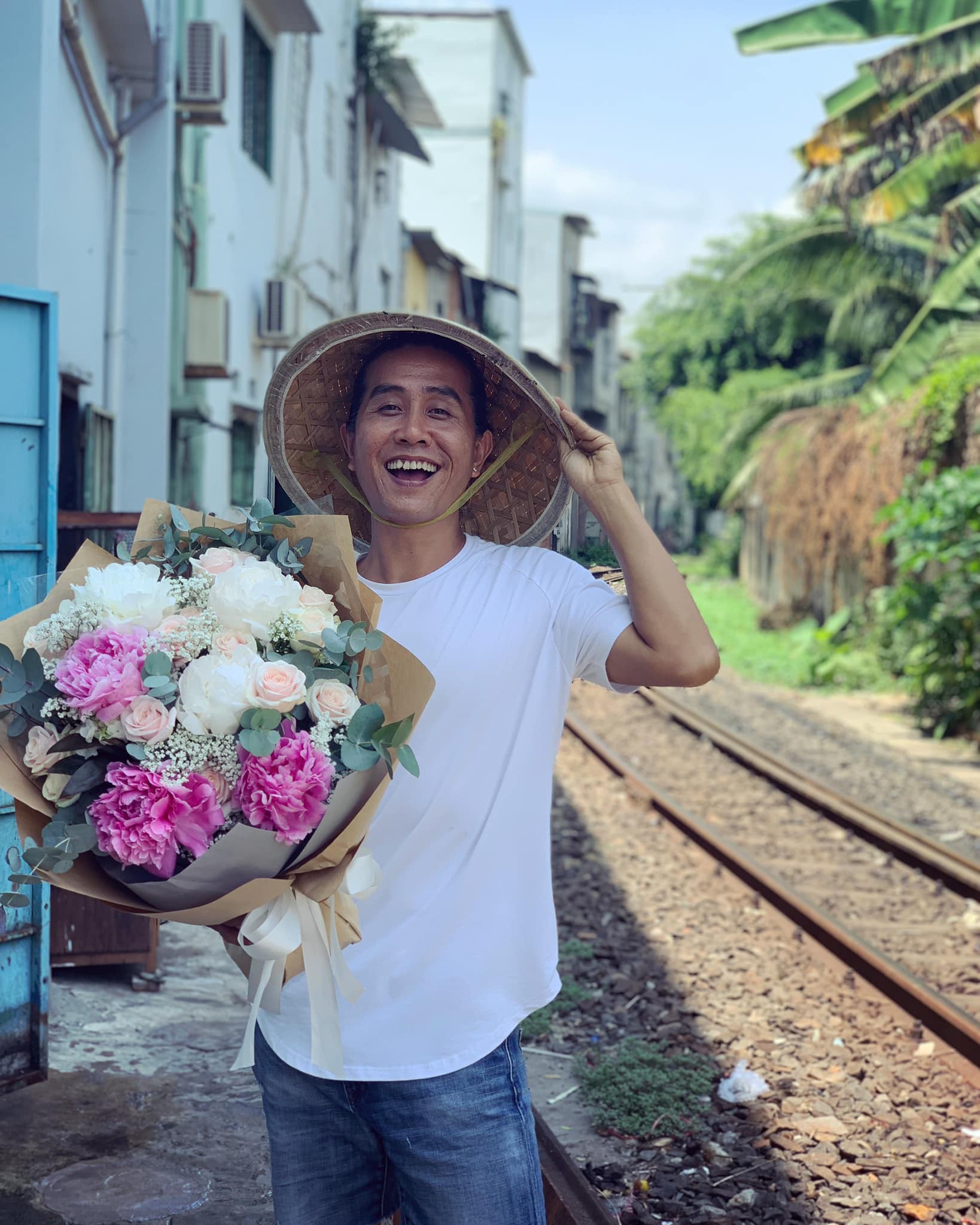 Mr. Hai continued: "To say that does not mean that my 15 years of work have no meaning. For the past 15 years, I've helped sharpen myself, making myself more stable today."
What he always told me was that it was never late, only that I realized what I loved and was strong enough to make my passion. At the time Mr. Hai decided to leave his job to switch to business, the family did not support. Course is. But with his efforts, he proved to everyone that the choice was right.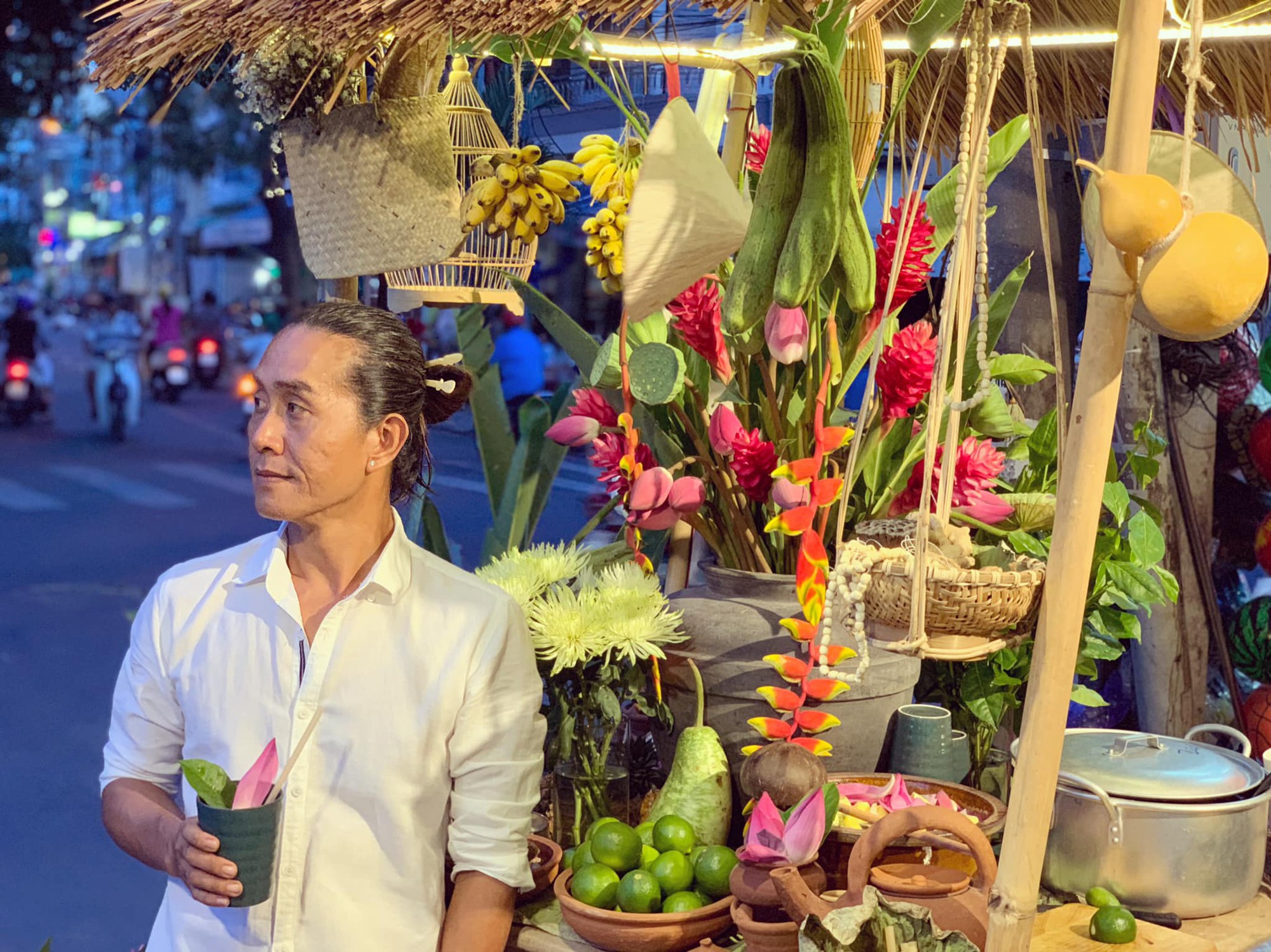 Just having passion is never late.
"Zero Waste" is a topic by Kenh14 to raise young people's awareness of environmental protection, while giving them a closer and more natural view of this seemingly difficult subject. . Arriving at the topic "Wasteful Zero", you will be listening to stories of young people who have been trying day after day the most practical actions to save the environment.