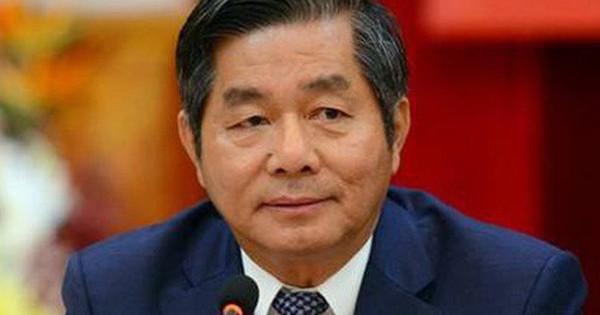 [ad_1]

On November 27, at the headquarters of the Party Central Committee, Secretary General and State President Nguyen Phu Trong presided over the meeting of the Secretariat.
After considering the proposal of the Central Inspection Committee in Report No. 149 of November 21, 2018, on the request for consideration and disciplinary action, Bui Quang Vinh, a former member of the Central Committee of the Party, Letter from the Party Committee , former Minister of Planning and Investment, on liability for unlawful acts against the project MobiFone Telecom Corporation acquired 95% of the shares of Global Audio Corporation (AVG), the Secretariat noted:
While serving as Party Party Secretary, Planning and Investment Minister Bui Quang Vinh is responsible for the position of head, irresponsible to sign Office No. 721 / BKHDT-KCHTĐT, dated November 24, 2015, by the Ministry of Planning and Investment, proposing to the Prime Minister the approval of the investment policy of the project.
After the extraordinary information of the project, Bui Quang Vinh wrote a proposal to stop the project, but at that time the Ministry of Information and Communication decided to approve and implement the project.
Mr. Bui Quang Vinh seriously analyzes, recognizes mistakes, defects and self-discipline. The competent authorities have held and determined that the violations of Bui Quang Vinh should be strictly disciplined in accordance with the Party's regulations.
"According to Political Bureau Decision No. 102-QD / TW of December 15, 2017 on the punishment of party members in violation, considering the content, level and consequences of violations and the work process, Contributing for the Party, the State of Bui Quang Vinh, the Secretariat decided to discipline Mr. Bui Quang Vinh in the form of rebuke, "concluded the Secretariat.
Workers
[ad_2]

Source link