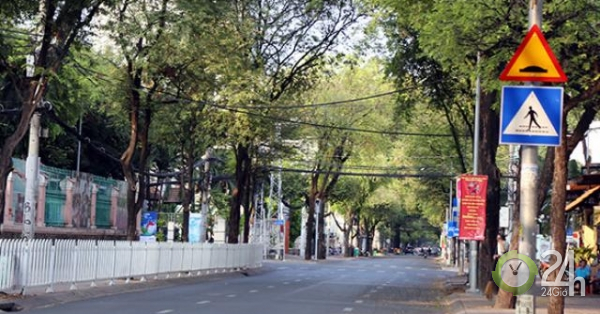 Tuesday, April 30, 2019 11:00 AM (GMT + 7)
The streets of Saigon are open, different from the usual bustle, traffic in the center of the city is sparse, the streets are full.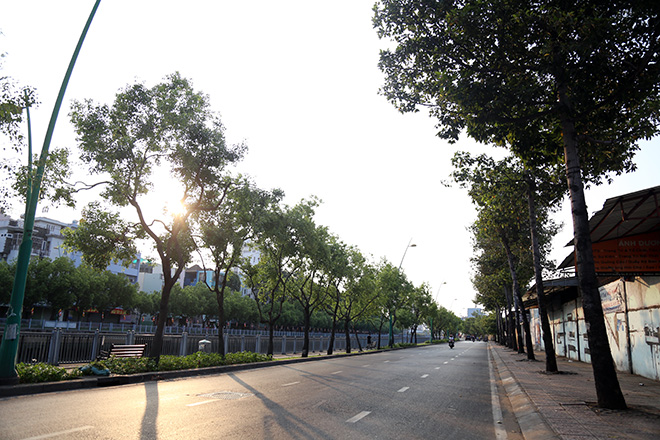 On the morning of April 30th, the streets and alleys of Ho Chi Minh City no longer had a scene of long cars running together instead of being open and peaceful.
On the occasion of the anniversary of South Liberation Day, the unification of the country and the international workforce this year, employees are entitled to 5 days off. Many enlisted "escaping" from Saigon to travel or go home with their families. Therefore, many roads in Ho Chi Minh City become immense and absent.
Truong Chinh Street (Tan Binh District), often crowded, cars followed one another little by little, but now open, the journey is easier. "This road only has no congestion and congestion on holidays and Tet. This morning, driving from the Tan Binh district to the city center takes just over 15 minutes. The sky is cool and the street has no congestion, it's great, "said Nguyen Van Phuong.
The "traffic jams" are now peaceful, the streets are more comfortable, making people want to breathe in the air to breathe and say "I wish every day was like this."
The streets of Saigon are more peaceful than ever, with no trumpets, no smoke, no "buried" scenes on the road.
There is a Saigon dwindling with time. Before the celebration of the liberation of the South, the unification of the country of Saigon Street was covered with a new shirt: flags, flowers, banners. The rain also descended the whole city, dissipating the hot days, making the streets more beautiful.
Vo Van Tan is always crowded with cars every day. Today, sometimes, there are three bikes and some cars slowly. Many people from Sai Gon said they liked these times so they could have a better experience of a city that is worth living and loving.
08:00 but the Ho Con Street area in the city center has only a few means of transportation.
In the roundabout areas, there are no car horns, no dust cover … "Running on the street these days really like it. I wanted it every day to be the same today," said Ms. My Lan, 10th district.
People work out on the Nhieu Loc – Thi Nghe canal.
Pink flowers on Vo Van Kiet Boulevard in the morning celebrating South Liberation Day, reunifying the country
People visit and play in the city center. Many children are guided by their parents to visit the Cathedral of Notre Dame and feed the pigeons.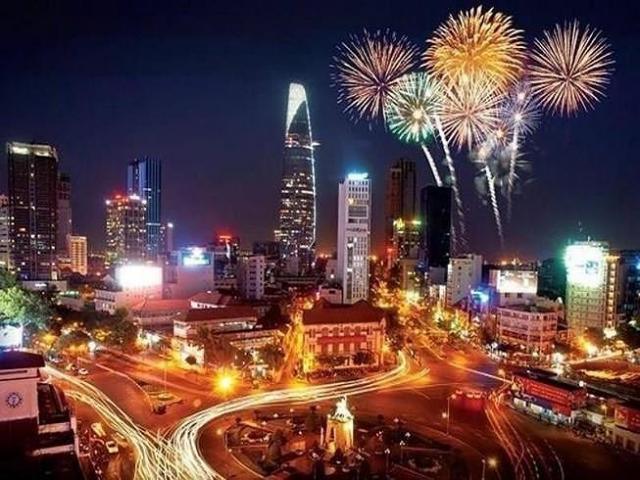 Three fireworks art sites in the Saigon River tunnel, the Landmark 81 building and the Dam Sen Cultural Park are …