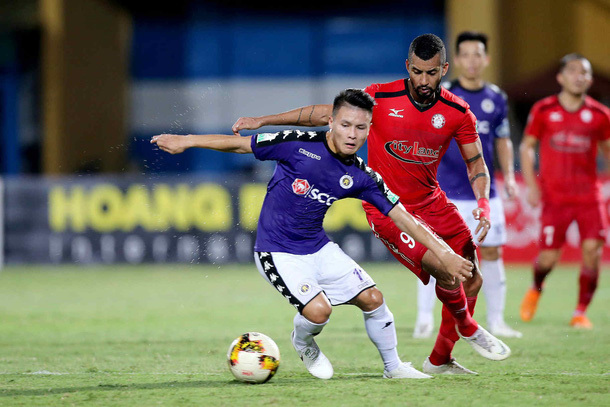 – After the 2019 V-League championship, Hanoi is confident of the double title. The Capital team wins tickets for the National Cup final at the Ho Chi Minh City reception.
Hanoi FC have won up to five V-League championships but have not yet been crowned at the National Cup field. Coach Chu Dinh Nghiem and his teachers are very determined to add the missing titles to the team's collection of achievements.
Among the four teams that reached the 2019 Bamboo Airways National Cup semifinals, Hanoi was the most appreciated team. The Capital team is in good shape and psychologically good after the V-League championship. Most important for Quang Hai and his teammates at this time is that they have been through a stressful time because of the schedule, so they need to be physically fit.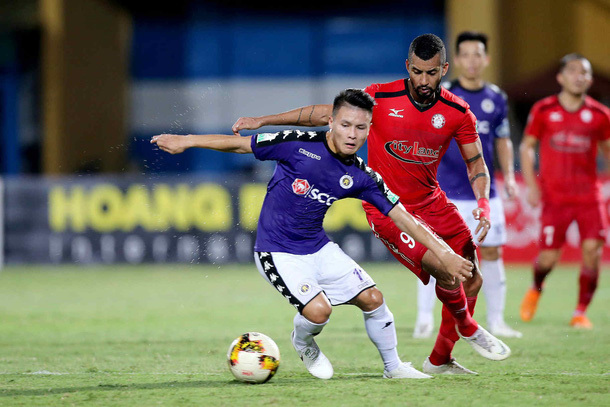 Quang Hai and his teammates confidently beat Ho Chi Minh City to the only title missing on the home playground
Speaking about the goal in the National Cup, Quang Hai shared: "Ho Chi Minh City is a dangerous team, there are many factors that can cause mutations. In this match, they have the return of some good players, like Phi Son. In addition, they also have many players." "It's a good game and Hanoi FC are well prepared."
Still according to Quang Hai, the National Cup played in knockout format, so he had to focus on the whole team. Especially in the match against Ho Chi Minh City, the difference between the two teams is not big, so it is very stressful. Hanoi have an edge on the pitch, so enjoy playing better.
This season, Hanoi and Ho Chi Minh City clash in V-League 2 matches. On Hang Day, the V-League champion won 1-0, and at Thong Nhat Stadium, the two teams drew 2-2. .
In addition to the long-awaited match between Hanoi and Ho Chi Minh City, the rest of the two former League V kings, B.Binh Duong and Quang Nam, also promise to be attractive. When the top three V-League goals of both teams are not met, the National Cup is the arena for them to put all their efforts into a championship title.
2019 Bamboo Airways National Cup semi-finals schedule:
5 pm: B.Binh Duong vs Quang Nam
7 pm: Hanoi vs Ho Chi Minh City
Dai Nam
Source link