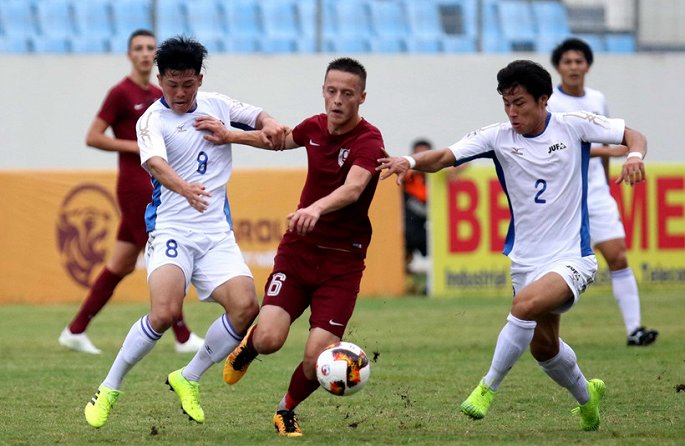 Unexpectedly, the appreciated Japanese SV team must have pressed the pitch in the early minutes. Skillful personal technique allows the rising-sun team to spend most of their time controlling the ball, as well as having names ready to create mutations.
At 16 minutes, from a situation in the left corridor, the Japanese students had the goal of opening the scoreboard. The scorer was Kozuki Shosei's number 18 player after a turn to calmly hold the area. Only after more than 10 minutes did the Japanese students continue to attack Hanyang University's weak left wing and succeeded. This time the scorer was number 15 Shogo, which was also a relatively easy end.
The idea that the Japanese students would still have an easy win came suddenly when they played with only 10 people in the first half, which made the attack of the blue-shirt players no longer sustained.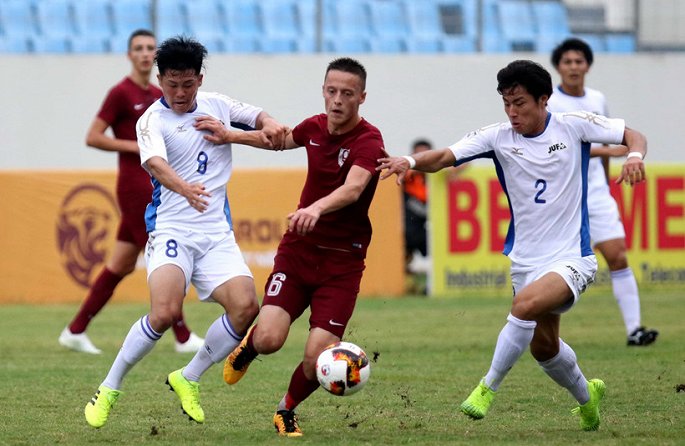 Hanyang University has an advantage over the people who have attacked and continually put pressure on the target of Japanese students. Early in the second half, they aimed to reduce the score to 1-2 after a cross-field situation. The spirit and the numerical advantage help the confident Hanyang University to successfully reverse the path towards the Japanese students.
Too busy to attack, however, Kim Chi players had to pay the price. The Japanese students, although only 10 people in the field, were extremely defensive and created a strong counterattack situation. The score was increased to 3-1, causing hopes to collapse at Hanyang University.
The match was quick until the last minutes, before the referee blew the whistle at the end, Hanyang University had a goal to lower the score to 2-3 in the 11m. But that's all they can do, the match ends with the victory of the Japanese students. They had 2 consecutive victories at the 2019 U21 International Championship.
Results: Japanese Students 3-2 Hanyang University