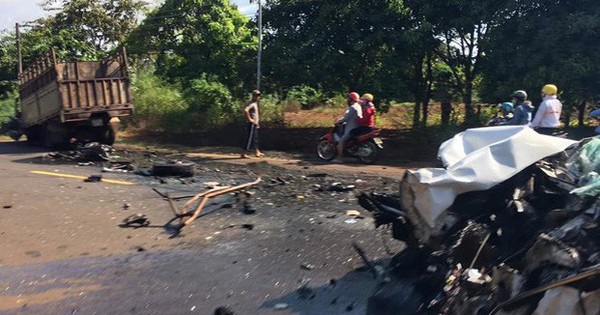 On the afternoon of October 20, a serious traffic accident occurred on the DT.741 road (stretch past Hamlet 6, Da Kia commune, Bu Gia Map district, Binh Phuoc province), causing two serious injuries, of which the driver The taxi is very critical.
The original cause is thought to be due to the 4-seater strawberry procession, which collided directly with the truck carrying rubber latex.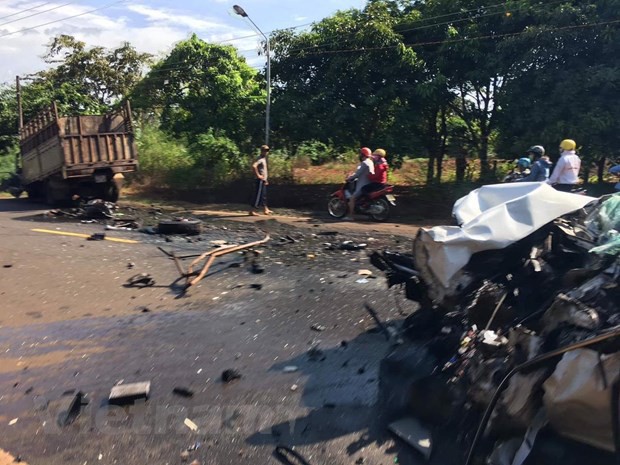 The scene of the crash. (Photo: Tat Thanh-Ba Ben / Vietnam +)
Specifically, around 2:30 pm, a young man named Son (resident in Bu Gia Map district, Binh Phuoc) drove a 4-seat strawberry procession bus with sign number 93A-143.65, circling DT.741 of According to the direction of the city of Ho Chi Minh to the district of Bu Dop (Binh Phuoc).
Arriving at the village of Hamlet 6, due to the high speed, the motorist driver did not drive the steering wheel, hitting directly the truck with the plate 63C-001.67 in the opposite direction because Hung (40 years, resident in Bu Gia Map district).
The accident was so strong that the car carrying the bride spun 180 degrees, severely damaged. The truck carrying the rubber latex also broke two front wheels, sneezing. Two drivers were seriously injured.
In particular, the procession driver was trapped in the cabin, people had to break in the door to rescue. Victims need to go to the emergency in very critical conditions.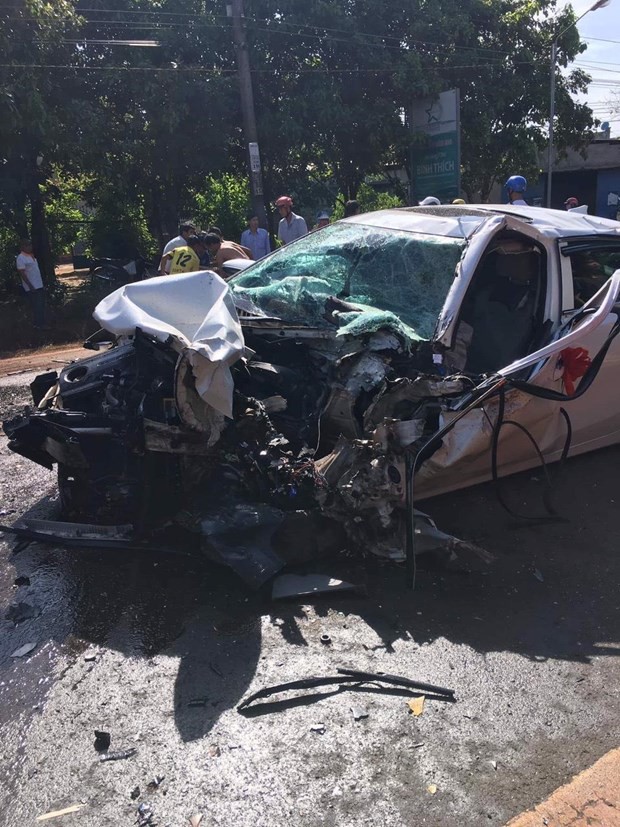 The car was wrinkled. (Photo: Tat Thanh-Ba Ben / Vietnam +)
The accident also caused the truck's oil tank to break, causing hundreds of gallons of oil to spill over the road, endangering the vehicles involved in the traffic.
The traffic police force (Bu Gia Map District Police, Binh Phuoc Province) was quickly present at the scene to regulate traffic, investigate and clarify the cause of the accident.