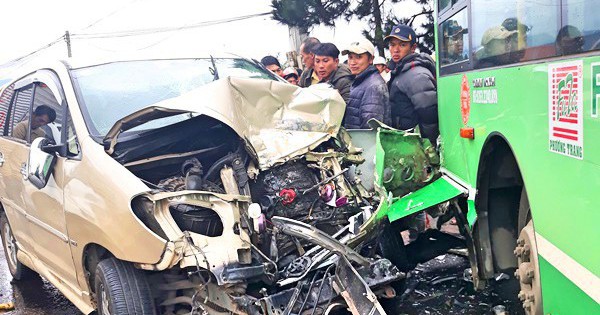 According to initial information, the traffic accident occurred around 17g on June 17 between the bus and a 7-seater car on Highway 20, passing through the village of Tram Hanh (Hanh commune tram, Da Lat city). The consequences of the accident caused a death in the place, one was injured.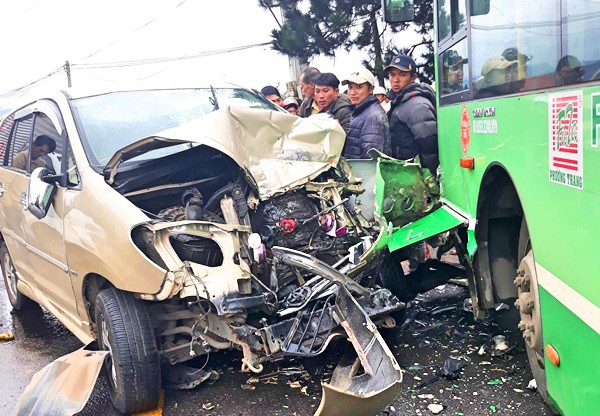 Scene of the current accident.
According to the people who witnessed the accident, at that time, the bus belonging to the PT garage (unknown number and driver's identity) moved in the direction of Da Lat to Tram Hanh as it reached the stretch of road from the Hanh Village Tram. Suddenly, the 7-seat car raided the high-speed track directly on the bus. Consequently, the driver (currently unknown) died a few minutes later, a person sitting in the car also suffered several injuries.
In the scene, the first part of the 7-seat car was almost kneaded while the bus was also badly damaged on the left. Immediately after receiving the information, the police of the Hanh Electric Commune and the Da Lat police community police were present at the chain scene to ensure the traffic and rescue of the victims. The cause of the accident is being clarified by the authorities.