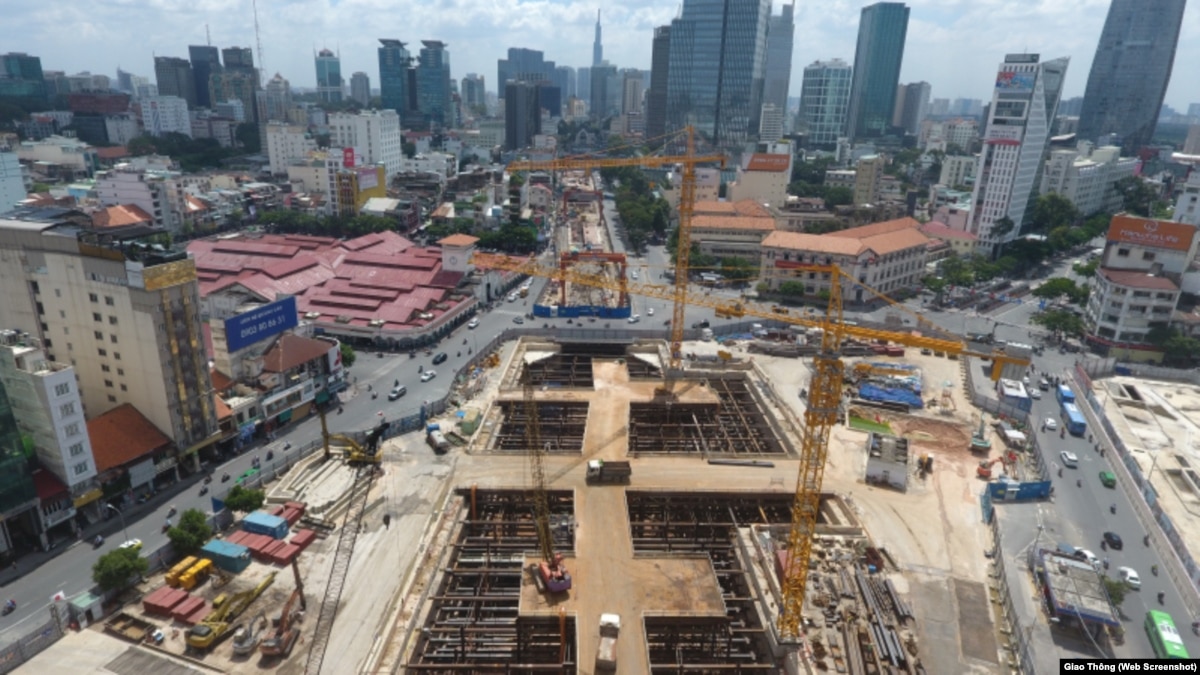 [ad_1]

Answering the question of why the Japanese ambassador should send a warning letter stopping the Ben Thanh-Suoi Tien subway project due to the "late payment" status, a leader of the Ministry of Planning and Investment (MPI) 27/11 that money for the project "already has", but because Congress has not gone through this can not export money.
Japan's ambassador to Vietnam, Umeda Kunio, sent a letter to the Vietnamese prime minister, party secretary HCM City and other ministry leaders, saying that HCM City "delayed the payment" of construction contractors. The consultant paid more than $ 100 million (as of November 16). This is a railroad that has been implemented with Japan's ODA since 2007.
The Tuoi Tre newspaper cited the Japanese ambassador, saying the project was considered "very important" had not been allocated by the Vietnamese government since October last year because of the delay in passing the decision. investment correction.
It is known that subway number 1 Ben Thanh-Suoi Tien was approved by the Prime Minister of Vietnam in 2006. Vietnam signed Japan's ODA loan for this project in 2007, with total investment The initial amount is 17,000 billion.
However, in 2009, this investment was recalculated and "capital" was almost triple, for VND47, billions. In particular, Japan's ODA loans are almost 42 billion (88.4%) and the rest is reciprocal capital of the city. This adjustment also caused the project to postpone 6 years, until 2012 is officially reversed.
The managing director of HCM City Railways, Le Nguyen Minh Quang, was quoted by New Vietnam as saying that with the progress of construction in 2017, it would require 5.4 billion VND for the project. However, the amount of ODA granted by the central government was only VND2, 100 billion on April 28, 1977 and disbursement was not accelerated, leading to slow progress.
According to the leader, "the Japanese side is very serious and serious. They have prepared enough, but we have not yet managed to allocate funds for the project," New Vietnam said.
Meanwhile, the HCM City People's Committee said Metro number 1 should have a capital of about 28,000 billion, but the MPI only got 7.500 billion, resulting in a deficit of 20,500 billion. The city has raised VND3.273 billion since the end of 2016, but it is still not enough to pay.
Zing, an unidentified MPI leader, said that, owing to the important nature of the project and the amount of capital raised to invest, the Transport Minister should consult the Politburo before submitting to the National Assembly.
He also stated that "we carefully calculate" and "prepare for the project," "just waiting for Congress to approve it."
Ambassador Kunio said that "pressure on contractors has reached a limit" and warns "if by the end of December these issues are not resolved, the project will be forced to stop.
[ad_2]

Source link