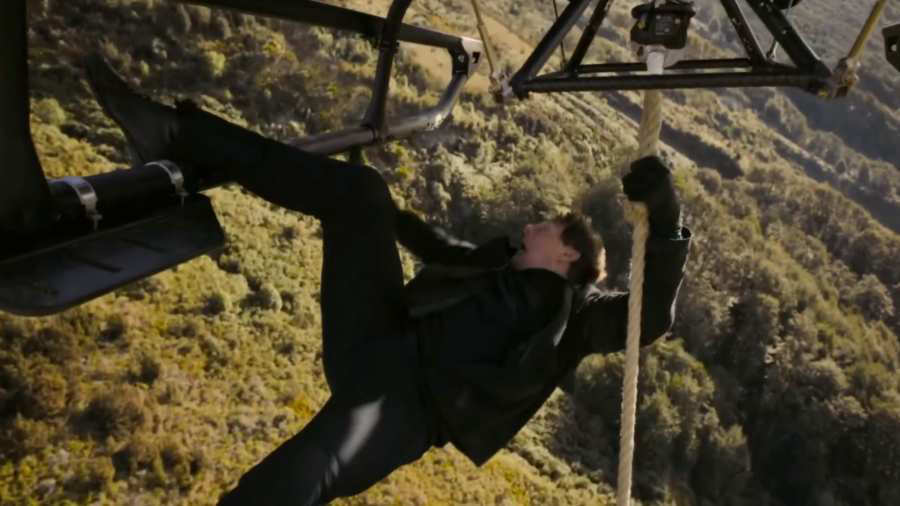 [ad_1]

Famous for filming his own action scenes and risk, the actor worried the members of the production during one of the main scenes of the film
Action scenes are his favorite, and he always wants to shoot them without using a double, so the outcome is as realistic as possible. However, in his last film, the American actor Tom Cruise suffered a fall that could have been fatal.
During the filming of "Mission Impossible 6" the actor fell from a helicopter in a moment of tension in which the members of the production believed that the actor had died.
The scary scene is when Cruise is chasing a helicopter piloted by Henry Cavill, jumps and holds a rope while the aircraft is taking off. But as the helicopter goes on the air, Ethan Hunt, the character who plays the actor in this film, falls and hits a cargo carrying Cavill.
In the final cut of the movie you can see the time of fall. The directors and actors who testified believed the actor had died.
This is the exact moment of the fall.

According to Esquire, Rebecca Ferguson and Henry Cavill (co-stars of the film), they had their hearts in their hands during the scenes.
"I heard myself scream. I really thought he had fallen," Ferguson said. "There was a muffled cry from everyone present," Cavill confirmed.
But it was not the only incident that the actor suffered during the filming of the last installment of the action saga, Cruise also broke his ankle bouncing from the roof of one building to another.
[ad_2]

Source link