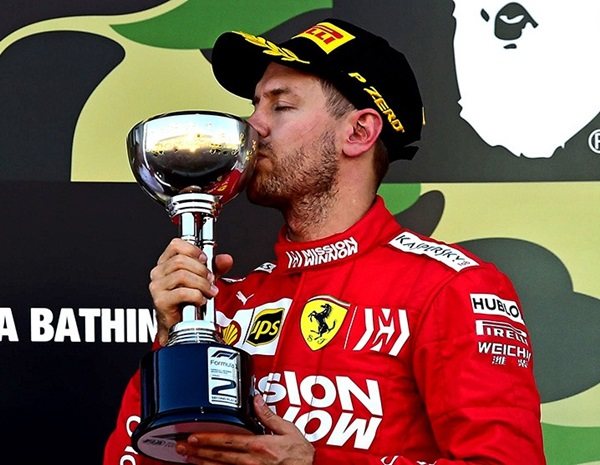 The morning could not begin better for the Ferrari men, who took the front row of the grid in qualifying session under the baton of a sublime Sebastian Vettel. However, the situation would become a race for Maranello's team after a bad start from his two drivers. The German did not start well and was overtaken by Valtteri Bottas, while Charles Leclerc crossed the path of Max Verstappen on the first corner and said goodbye to his podium options. From then on, it would be your turn to cross the finish line in sixth position. A place he finally lost as Race Management imposed a 15-second double penalty for his early Grand Prix maneuver. The first penalty was 5 seconds and two points from the card for his accident with the Dutch driverwhile the second involved 10 seconds for the number & # 39; 16 & # 39; and a fine of 25,000 euros to the Ferrari team for ignoring the FIA's call regarding the pit entrance to fix its front wing. Across the garage, Vettel maintains the bright side of the day after facing Lewis Hamilton in the final laps and finally climbing the second step of the podium.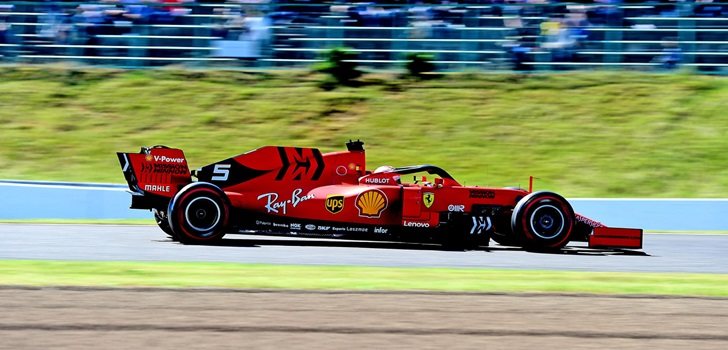 Sebastian Vettel (2nd – 18 points):
"We had a very good day, but the afternoon was less positive in terms of the result we could achieve as a team. The start was not good for me or for Charles, and if the situation had been different we could have fought both cars for race leadership. Today was a tough day and, to be fair, our rivals were faster. Valtteri was flying on the runway. Usually our matches are very good, but this time they were not. After that, we were lower in speed compared to Mercedes. In addition, our tires performed poorly compared to them, which were able to keep pace throughout the race. In the final part, my only goal was to stay ahead of Lewis. I knew I could anticipate it, so I tried to get speed where I needed it most. "
Charles Leclerc (7 – 6 points) *:
"It was a tough race. I made a mistake early on and got in touch with Verstappen at turn 1, which unfortunately compromised our races, because for me I damaged my front wing. After the first stop, I say it all, I tried to recover as many positions as I could, although it was a lot of fun to pass other cars and fight in the middle zone This final position is not our goal or result that we are pleased with.. It was a different weekend overall, and I look forward to the opportunity to get better results in the coming races. "
Mattia Binotto, director of Ferrari:
"We want to congratulate our rivals and friends for winning another well-deserved builders championship today. During the season, they just did the best job, and that's what is needed in a sport like this." Regarding us, I would like to highlight a positive aspect, and it is the performance of our car, which was good enough to secure the front row in this morning's qualifying session, which is an outstanding result here in Suzuka. As for the race itself, we are disappointed that we have not reaped the fruits of what we have sown. A feather. The start compromised the rest of the race, although It must be said that our rival's pace was very strong and we suffered more from them with tire degradation.. We made mistakes and now we have to stop thinking about ourselves to get better. "
Source link