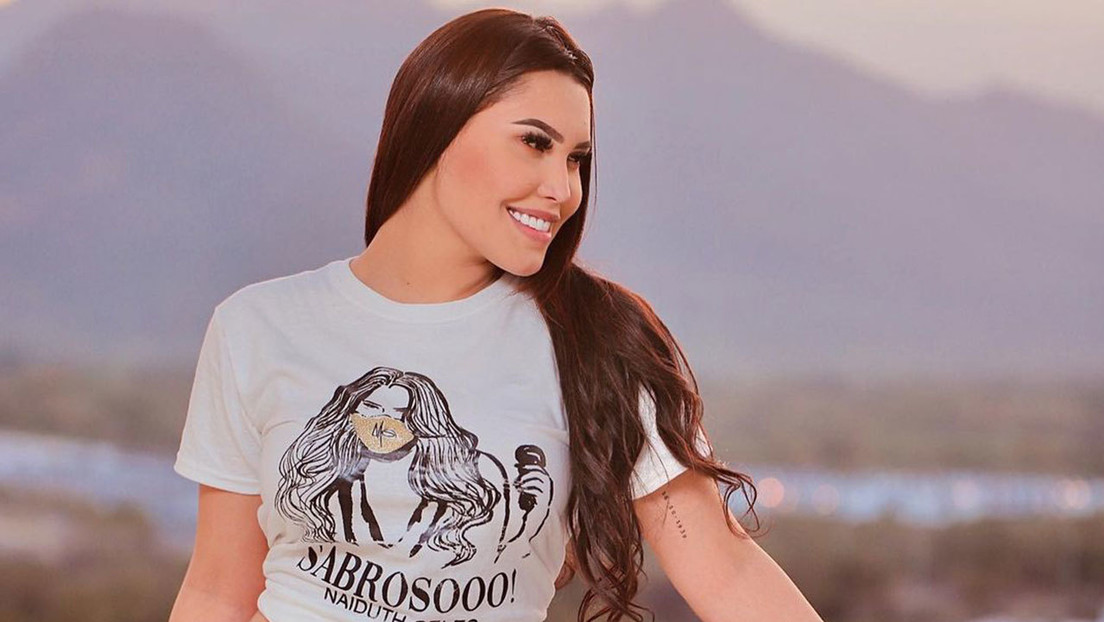 Ana del Castillo said she was ill, although reports suggest that she really wanted to visit her boyfriend, who was hospitalized for coronavirus.
Colombian singer Ana del Castillo caused controversy by saying, among threats, that she had covid-19 to enter the Erasmo Clinic in Valledupar. The incident, starring the star of vallenato, was videotaped and went viral on social media.
In the images, it is possible to see the woman in pajamas and wearing a mask – who several times goes down to her chin – at the clinic's door, creating a scandal and threatening the medical center guard to have fired him if he doesn't let her in.
"I register you and they suspend the clinic, if you don't open me up with the followers I have… You want me to do? Very well. Yes, "says the singer and starts filming the employee." If you don't open up to me, neither you nor anyone else has a job. I coveted, I need assistance and they don't open me ", he insisted.
Some local media reported on Saturday that the singer wanted to enter the medical center to see her boyfriend, who is a doctor and is hospitalized with covid-19. At the moment it is not known whether this information is true, nor whether Ana del Castillo tested positive for coronavirus.
The Erasmo Clinic has yet to comment on the incident, while the networks reacted with memes and criticism of the artist.
Ana del Castillo now closes clinics with her followers JAJAJAJAJAJAJAJAAJA AS I SAID? SUPERSALUD?

– Iván Martínez (@ ivanmartinez10_) October 24, 2020
Seriously, let's stop making famous people who don't contribute anything, there are a lot of people with real talents and intelligence that can generate culture, respect and education, because we have to support them in order to make money so stupid they don't contribute anything good? No more Ana from the castle pic.twitter.com/L1oiqGadDb

– Indignado (@Indignada_co) October 24, 2020
I do not know what is worse, if the shameful and degrading act that led Ana del Castillo or the people who justify it do not really defend the indefensible.

– Carolina (@carolinaborjah) October 24, 2020