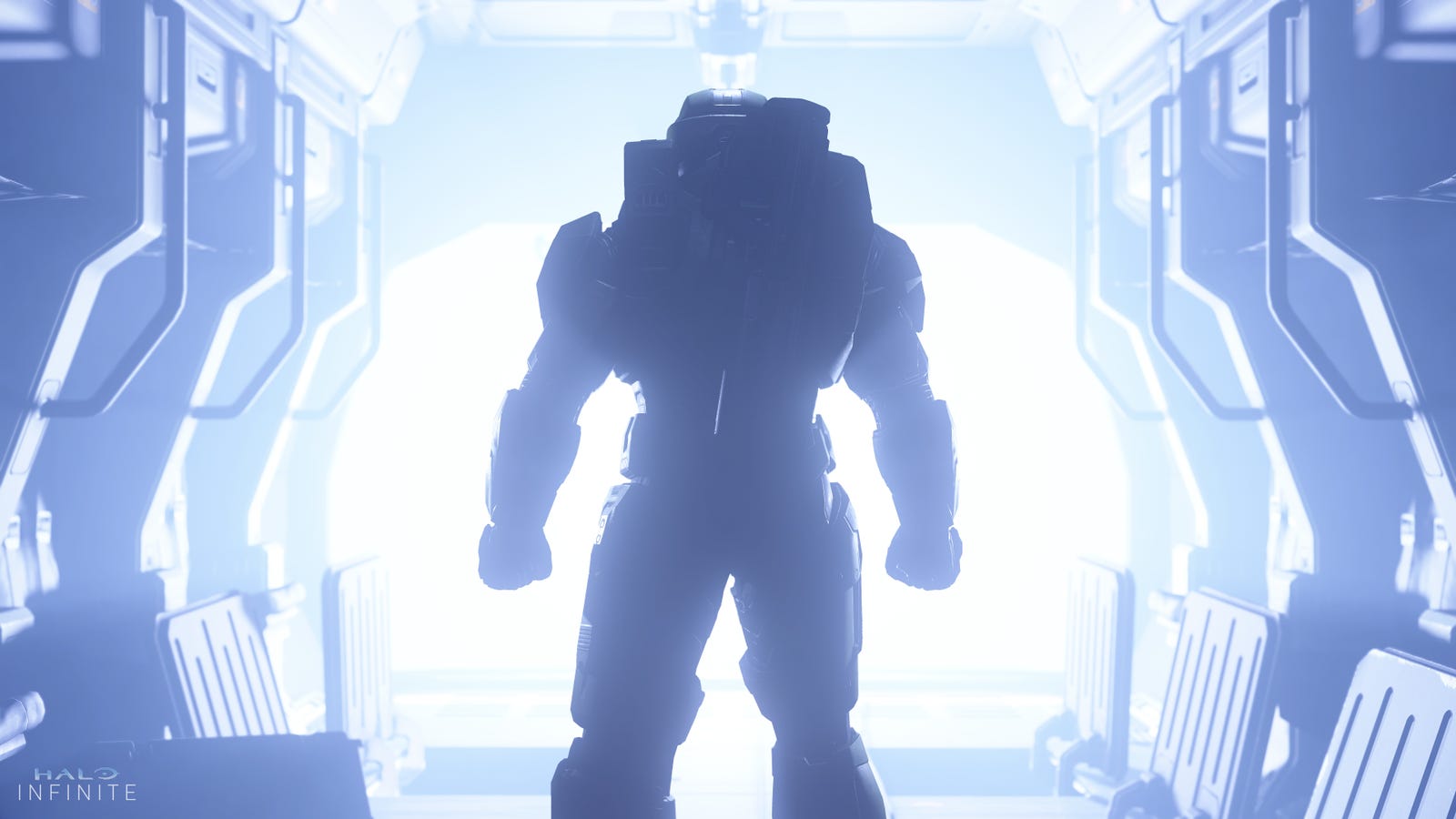 [ad_1]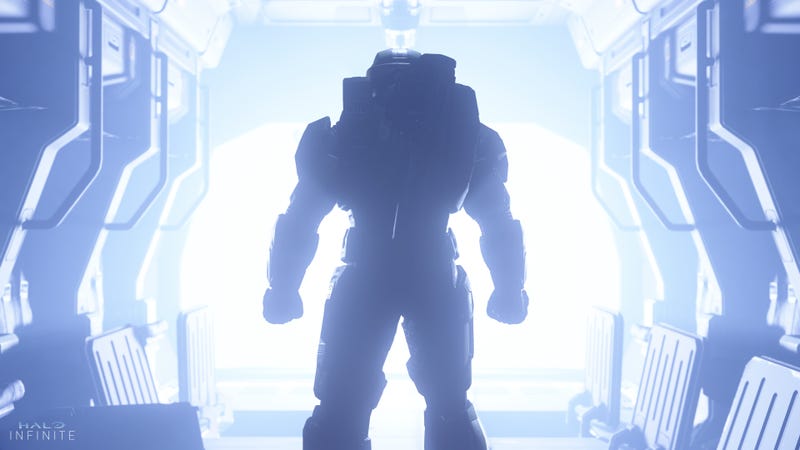 E3 2019
It's time for the biggest game show of the year. We have articles, videos, podcasts and maybe even a GIF or two.
Whatever the strengths of the Xbox platform, it lags far behind Nintendo and Sony in terms of home-made and exclusive video games. There have been highlights in its history and even some last-minute star games such as last year Forza Horizon 4, but the era of the Xbox One has been difficult. There were prominent cancellations, disappointing sequences and games that were delivered due to the time the fans waited for them.
In recent years, there have been signs of a reversal. Although Nintendo and Sony have become Game of the Year The Legend of Zelda: Blowing the Wild, Super Mario Odyssey, Horizon: Zero Dawnand God of War, Microsoft has slowed its development cycle to areola games (and possibly Forza too), and nurtured unusual uniqueness as the zombie strategy adventure State of day 2 and multiplayer based pirate game Sea Of Thieves with delayed post-launch support that improves the gameplay. The company is also building and buying video game studios, announcing five new additions to the last E3, plus two in the fall and adding the long-standing Indie Double to the mix this month.
With all that in mind, I spent some time at E3 last week, asking Xbox boss Phil Spencer about the quality of the games on the platform. What follows is the final part of my E3 interview with Spencer, where we approach the topic from some angles and discuss the conditions for the people who make these games as well. You can read the two previous parts of the interview here and here.
(The following transcript was slightly edited for clarity.)
---
Stephen Totilo, Kotaku: This is the first year without a new Forza that I can remember. Because?

Phil Spencer, Xbox: One of the cool things I loved [the E3 2019 Xbox briefing]At least they would be more in my head than in public, were the things we did not show. I think about the 14 first half games, 12 are sent next year. We were really able to focus on what is to come now, which I think is incredible. And then I think of the studios: where did the Initiative go? Where were you[[[[Forza Motorsport studio]Turn 10? Where was the second Playground team?
It was good – and this was not always the case with our primary product line – where we had the ability not to show everything all the time. In case of Forza, I want the team, as we did 343 [Industries]. We gave them time – we did, what, four Halos in four years – giving them the opportunity to really think and have a creative impact when they are released. Turn 10 is similar. I want to give them time to think about their plans. I love what they do with Auto Racing, but you need to listen to their studios when they need time and they want to focus on more things. And as you have more content, you are able to do that.
Totil: In 2007, when you were the head of the game portfolio, a young Phil Spencer told young man Stephen Totilo about first-hand games: "It's very important that we choose games that matter. Let's focus on fewer games and make sure these games are stars when they leave. "For a long time I actually looked at the first part of Microsoft and saw a consistently high level of quality and frankly I feel it has declined a bit in recent years. I look at the first part operations of all the platforms and I see many Game of the Year games from Nintendo and Sony and I would say, bluntly looking at the last years of you, Forza Horizon stands out, but not so much Crackdown, not much Halo 5"I think a lot of people found the campaign weaker than the others." Gears 4 was solid, but it was not final "the best Gears always. & # 39;

So you have good taste in games, you play a lot of games, I do not know if you see it the way I see it, but you see that there has been a challenge in terms of creating high quality games with you and, if so , have you discovered the remedy to overcome this and make the stars again?

Spencer: I think the quality of the first part is very important, so I'm totally with you there. We came to a moment in our first party where the number of games and studios we really had and invested put a lot of pressure on everything we were doing. And it became more difficult to manage a portfolio when you needed everything at some point to reach the date you had chosen three years earlier at the very high quality level.
The support we're getting now and we've had in the last couple of years has allowed us to invest in our first party, adding eight new studios and really creating space to focus on quality. I feel good about what Rod [Fergusson]Finished[in
at[em[atGears The Coalition studio]what a bonnie [Ross] was made[in
at[em[atareola 343 Industries studio]that Alan [Hartman] made with Turn 10, and that Helen [Chiang]Is doing with Minecraft.
Totilo: You're talking about what's on par with games that I have not played yet …
Spencer: Yes, even in the past, Rod building a studio with Coalition and Bonnie spending time bringing Master Chief Collection for PC. It's not a question of whether all the studios are great or not. I think what I see now with Matt Booty doing the first party and the number of studios we have and the number of games in development is: I do not feel like I need to advertise things at a wrong time to gain some sort of system somewhere . I feel like I can give teams the time they need to get the right creative positions in place, so they're building the game they want to build. And when things take more time, we can make sure we're giving things the right amount of time.
The other thing I would add as [Xbox subscription service] The Game Pass continues to grow, is an interesting way to watch our whole dynamic: "What does it mean to engage customers with this game?" Sea of ​​Thieves is a good example. At the launch, and I read the same feedback everyone did, it was: "Where's the other half of the game?" But I would also say that it is a game where what is today would not be what it is if we had waited another year and kept it to ourselves. It's a game that was literally created with feedback from the community, and how you manage it through the traditional lens of how people think about what a game pitch means is interesting to all of us.
Totilo: There's been a lot of talk and we've done a lot of reporting on working on video games and what game developers are going through to make a good game. What are your expectations for people who work with you and are making games in terms of how they should or should not be processed, which is a fair thing to ask your employees … do you have guidelines?

Spencer: Yes. Literally yesterday was my 31st birthday at Microsoft when I first entered as an intern. The reason I say this is that we want to create an environment where people can have careers, which means that they feel fulfilled and rewarded with the work they do, that there is career progression. But the sustainability of the balance between work and personal life is key, and I would use that word, because I do not know if there is an equation: Okay, are you at this time and it's time? But when you think about the number of hours people work, when you think of a sustainable career where I say, "I can see myself doing it for 20 years," we spend a lot of time researching the culture we have in the universe. organization. Because it's not just how many hours you work. It's: "Do I feel like I work in an environment where I can appear as my true self? Where can I do my best work?
We are a very verbal group. We communicate often with ourselves, sometimes communication comes out and people wonder what's going on. But do I love the fact that we have communication with us about what it means to work there and work in our environment? And so with Matt and all studio bosses, we're very focused on creating a sustainable environment so that people feel like they've invested in the company. What they get, they feel they get a good return on this, and that we create a sustainable workload that they can carry for years and years.
Totilo: Do ​​you think it would be beneficial if game developers were unionized?
Spencer: You know, I've asked this and I always respond and I feel a little silly in the way I respond, but honestly I do not – I'm not a union expert. I've been at Microsoft since I was 20 years old. So I do not know. I do not hear that in there. Just being honest. When I'm with my teams …
Totilo: Do ​​not you hear the desire?

Spencer: No. The things I get are, "Hey, I want to make sure I can do my best work here." I want to make sure I have the right tools. that I have more space. "As these are the things that we work for, and I see it.
Totilo: Yes, you do not want the Kotaku story about one of your studios, right?

Spencer: Good..
Totilo: We do not have one planned.
Spencer: I'd rather have the conversation internally because I think it's an easy way to do it. And I think we have the environment that we can. And it's not a conversation I hear inside our aisles. And like I said, I do not intend to be an expert on what it means to work in a union … so if you ask me, "I think this would make things better or not?" I sincerely do not know .
I feel that the things we focus on make it a great place to work – we have a monthly question and answer session where I stand in front of the whole organization and people can ask anything – these open forums for communication seem very important for us. the right culture for our teams internally. We are always hearing about what we can do to make our teams more productive.
[A public relations rep indicates we have time for one more question]

Totilo: You want to tell people something exciting about Fable?
Spencer: [laughs] I love it Fable came [Xbox One backwards compatibility]. I want to make sure that when we talk about the things that are to come, whether it is Fable or not, that the team feels very solid about what they are doing. I'm going back to … I can go through my battle scars. Marvel MMO. Does anyone remember us announcing a Marvel MMO? We did not even have a team that was hired to do the Marvel MMO.
Totilo: Ops.

Spencer: Codename Realmsthat eventually … [laughs]
Xbox PR Representative: We do not have to go through the list.
Spencer: [laughs] I'm honest. By organizing a studio organization and making sure we're talking about games at the right time, when we know what we're trying to create, I'm not making any comments specifically about Fable; is about anything in the portfolio – that we know what we're trying to build, that we have a good sense of the quality we're filming for, and an idea of ​​when it's going to be released.
I know I'm called to be very conservative and I'm holding on a lot. But the thing that I love in our show [at E3] There were 60 games and the first party games – I could tell you when all these were sent, and I can play these games, most of them here, and I can lay my hands on them and make promises. Yes it is, areola is one of those games, but areola is a little spiritual in their association with the Xbox and the fact that they are leaving at the same time [as the new Xbox Scarlett] is at least special for me to highlight. And I love that people are interested in franchises we've had in the past.
[ad_2]

Source link