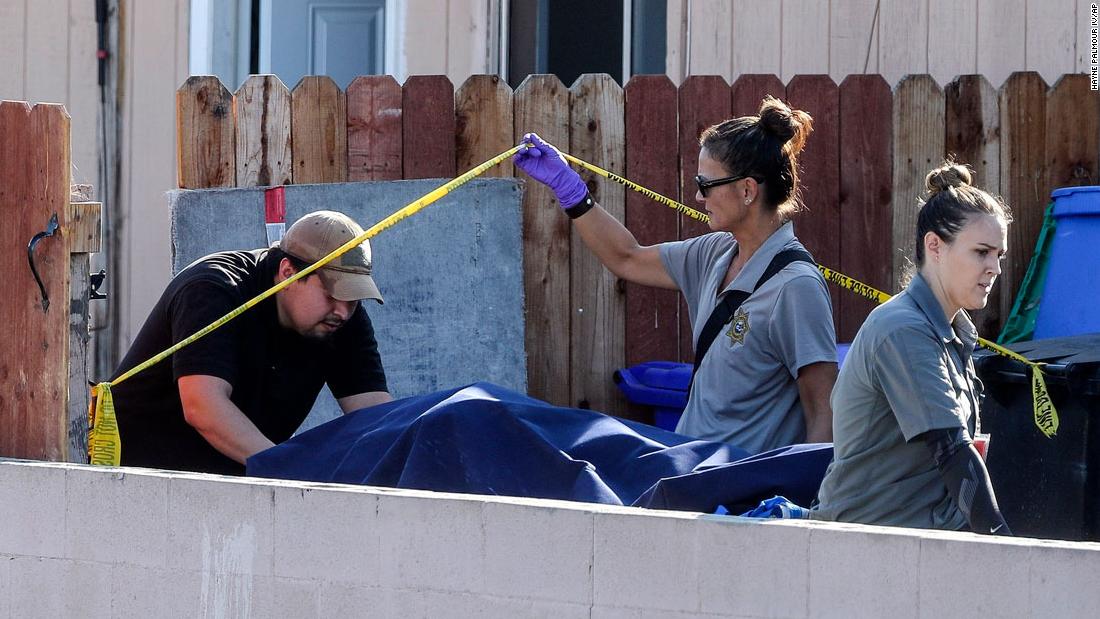 The incident was a "tragic case of domestic violence, suicide by murder," said Lt. Matt Dobbs of the San Diego homicide unit.
One of the victims, the 29-year-old mother, received a restraining order on Friday, Dobbs said. Police do not know if the restraining order has been fulfilled, but Dobbs said the suspect may be aware.
"We believe the man showed up this morning, there was some kind of disagreement and he used a gun and shot his family before turning the gun on himself," Dobbs said.
The first call came to the police at 6:49 am when an attendant heard an argument and someone was asked to leave, Dobbs said. While the police were heading to the scene, a nearby relative called the police and reported hearing discussions and what looked like a nail gun.
When the police arrived, there was a knock on the door and no answer. They looked through a window and saw a child on the floor covered in blood. They broke into the window and found "several fallen people" suffering from apparent gunshot wounds, Dobbs said. A gun was found at home.
The woman, a 31-year-old man and a 3-year-old boy, were found dead at the scene, Dobbs said. Three other boys, ages 5, 9, and 11, were taken to hospital. Two of these boys have died and one is in critical condition undergoing emergency surgery, although it is unclear which one survived, Dobbs said.
& # 39; These are the hardest calls & # 39;
The dead man and woman were the parents of the children, officials said. The mother lived in a grandmother's apartment "a small addition to a main house," with the children, Dobbs said.
"These are the hardest calls we can answer," said Police Chief David Nisleit. "This greatly affects our police officers," some of whom carried the children into the ambulance and had only children themselves.
For those who suffer domestic violence, Nisleit recommended using the resources that law enforcement provides for victims.
"We know throughout this county, across the city, that there are victims of domestic violence every day," Nisleit said. "For those who may be experiencing family violence, there is domestic violence. You can call our emergency line, the Family Justice Center or if there is an emergency we ask you to call 911. But don't be afraid this is the first step. We want to avoid the types of family violence that we have unfortunately seen today. "
Source link