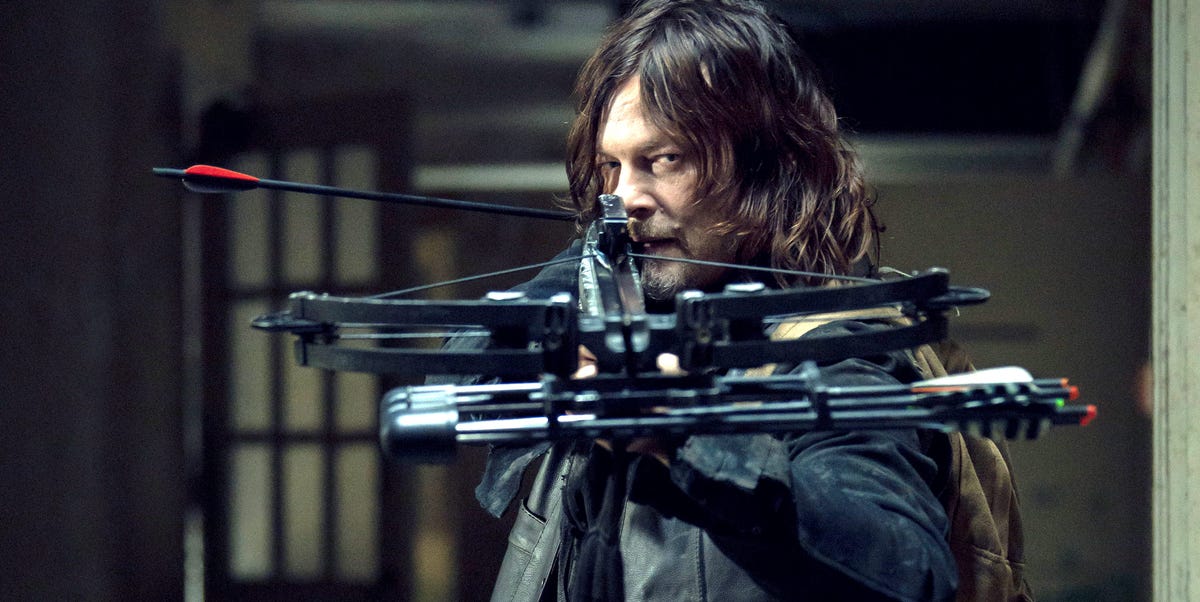 [ad_1]

The walking dead has already lost two of its most iconic cast members last year and will miss another season. Could Norman Reedus be the next to go?
That's the big question since Lauren Cohan set out to star on ABC's new show Whiskey Rider and Andrew Lincoln set out for his own minor films, with Danai Gurira joining him after next season.
Losing Daryl Dixon may be too far away for a show that already loses viewers, but fans need not worry! Reedus recently secured Entertainment Tonight he does not have plans to give up Living Dead.
"I do not want to go anywhere, I'm going to burn all this studio if they get rid of me," he teased. "I always said I wanted to just go out to the sunset with a dog, but now a lot of people are doing it , which I do not know.I do not know how I would like to die "
Reedus quickly clarified, "I do not want to die ever, so I do not want to put it out there. I do not want to give anyone ideas."
The actor also admitted that he "cried a little" when he heard that Danai Gurira would be leaving the show next season.
"I've seen lots of people coming and going at that show, it's really annoying for me," Reedus said. "Your ghosts are always with me. It's a very heavy thing to take with you."