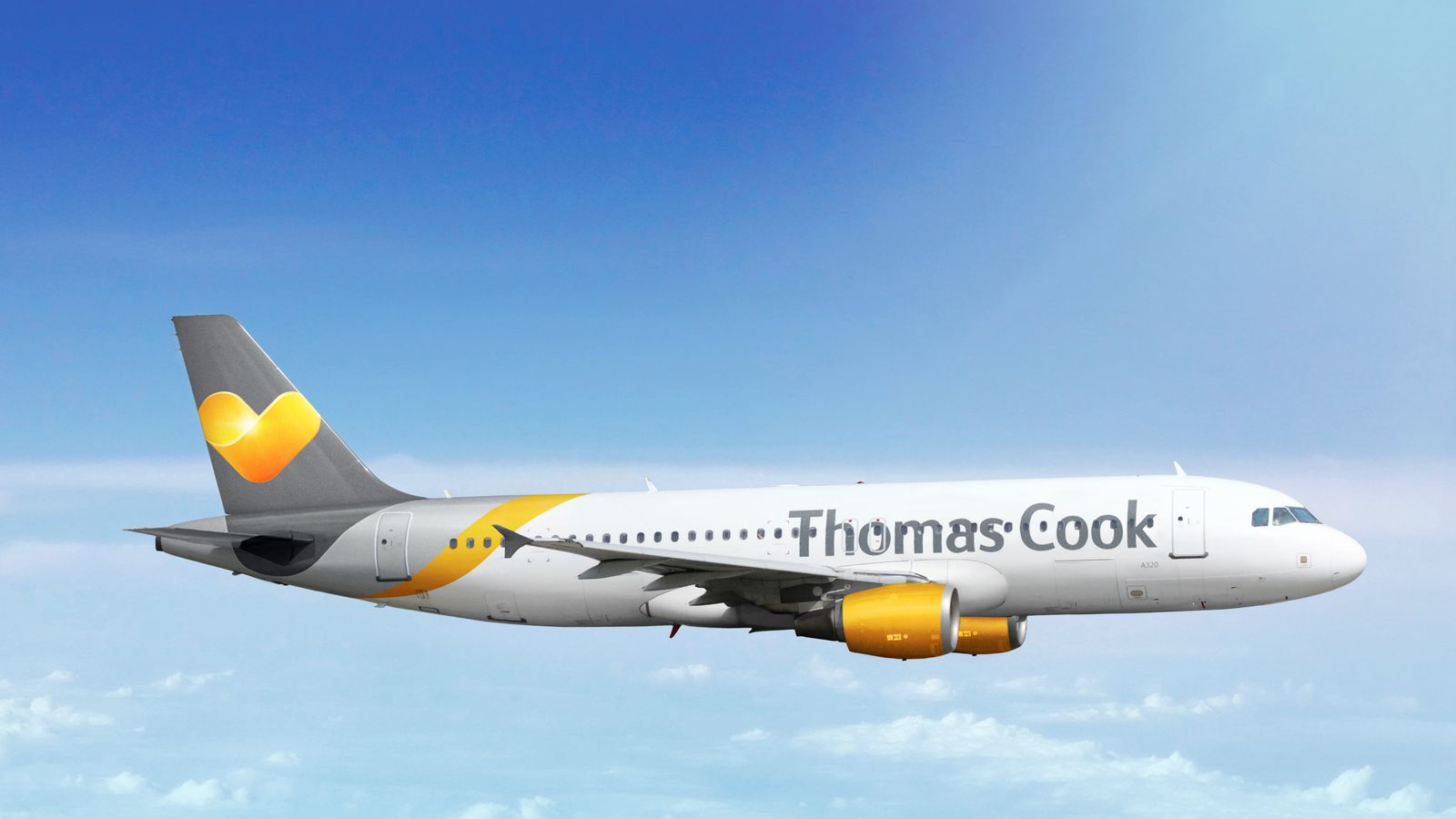 [ad_1]

Thomas Cook shares fell more than 30% after the release of their second profit announcement in two months and suspended their dividends.
The travel company said it suffered a "disappointing year" as the UK market was hit hard as hot summer weather drove demand to melt.
Reserves for this winter fell 3 percent, the company added, attributed in part to the "side effects" of the heat wave.
The company has launched a redesign, including plans to improve the returns of its UK point-of-sale network and reduce airline capacity next year.
Shares have fallen more than 30 percent at the beginning of the trading session and are now down three quarters of the year.
The unscheduled statement comes only two months after a Previous profit notice and two days earlier the company should release the results for the year to the end of September.
Thomas Cook now expects underlying operating profits of £ 250 million, £ 58 million less than last year, pointing to a large drop in profits from the tour operator business.
The company said its end result was hit by the cost of discounts on last minute deals.
Profits were also dragged down by the write-down of hotel revenues, as well as the costs of disruption and restructuring.
Chief Executive Peter Fankhauser said: "2018 was a disappointing year for Thomas Cook, despite having achieved some important milestones in our strategy to turn the business around.
"After a good start to the year, we experienced a larger-than-expected decline in gross margin after the prolonged warm-up period in our main summer trading session."
Mr Fankhauser said that within the tour operation business the UK was "particularly hit with very high levels of promotional activity reaching the top of an already competitive holiday market for Spain."
He added: "Looking to the future, we need to learn the lessons from 2018 and enter the new year focused on where we can make a difference for customers in our main vacation offer.
"We will pay special attention to the performance of our tour operator in the UK where the challenges of transforming into a competitive environment remain significant."
[ad_2]

Source link