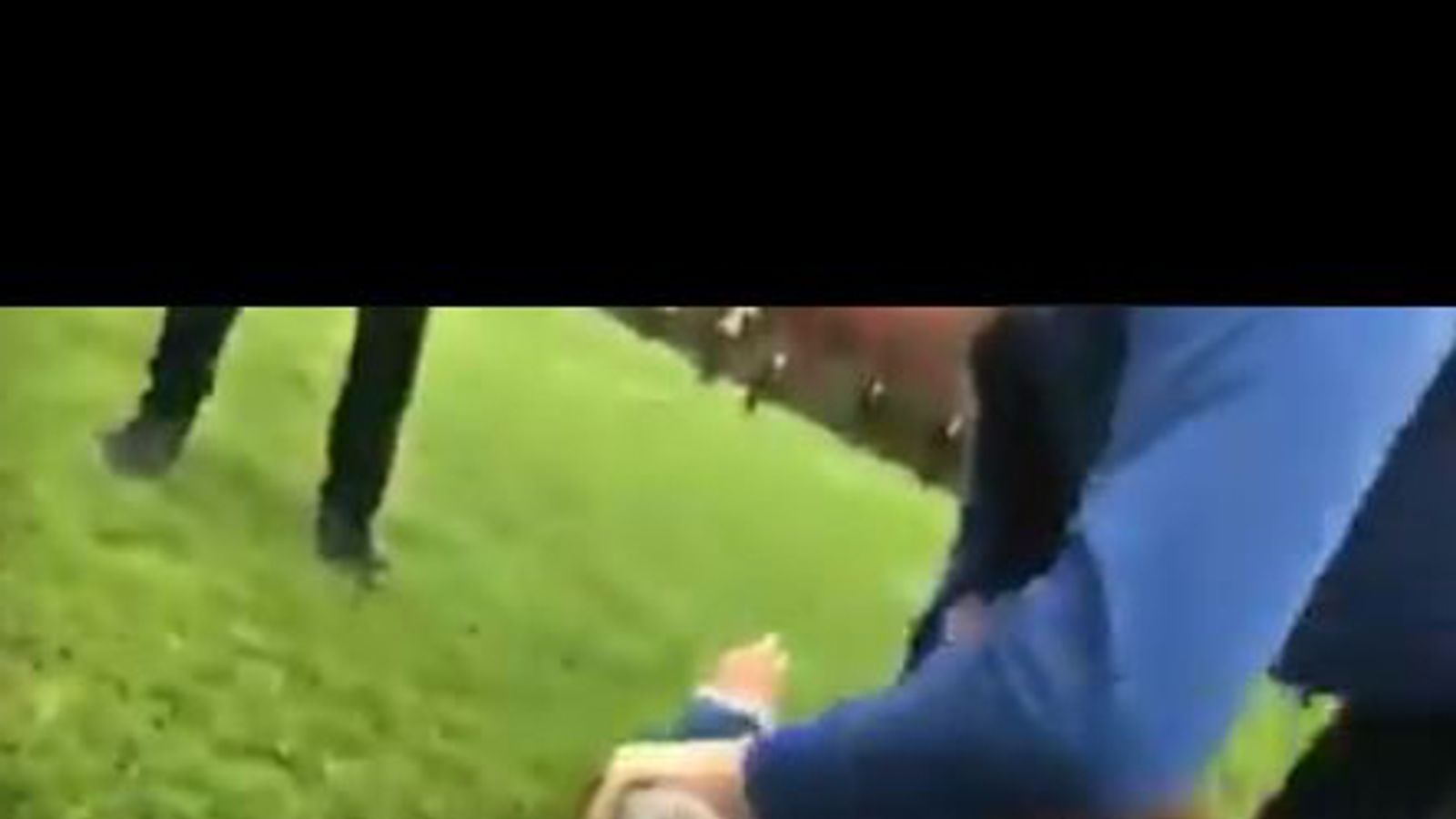 [ad_1]

Police are investigating after a viral video apparently came from a Syrian refugee being violently attacked by another student.
Officers are treating the incident in Huddersfield, West Yorkshire, as a racially aggravated assault.
The victim is seen crossing a field when a colleague appears to push him to the ground and throw water on his face while the crowd of children watches.
Disturbing images show that the victim eventually rises and walks away, while the attacker is heard to continue to abuse him verbally.
Sky News made the decision not to show the video.
West Yorkshire police were informed of the incident a month ago, but the images have just surfaced and were shared thousands of times.
"Police are investigating after an account of a racially aggravated assault of a 15-year-old man. The incident was reported to the police on October 25 at around 1 o'clock," West Yorkshire police said.
"The male was crossing some fields when he was approached by a 16-year-old man who grabbed him and pushed him to the ground."
The force said the incident was being treated as an aggravated racial assault and investigations were under way.
Students reportedly attend the Almondbury Community School in Huddersfield.
School principal Trevor Bowen said: "The safety and well-being of the students is of paramount importance to us and this was a very serious incident."
"We can not comment further since we are supporting the police in their investigations, but I want to make it clear that we do not tolerate unacceptable behavior of any kind in our school."
:: Anyone who has witnessed the incident or has any further information is asked to contact the police through crime reference number 13180537716 or the information can also be passed to Crimestoppers anonymously at 0800 555 111.
[ad_2]

Source link