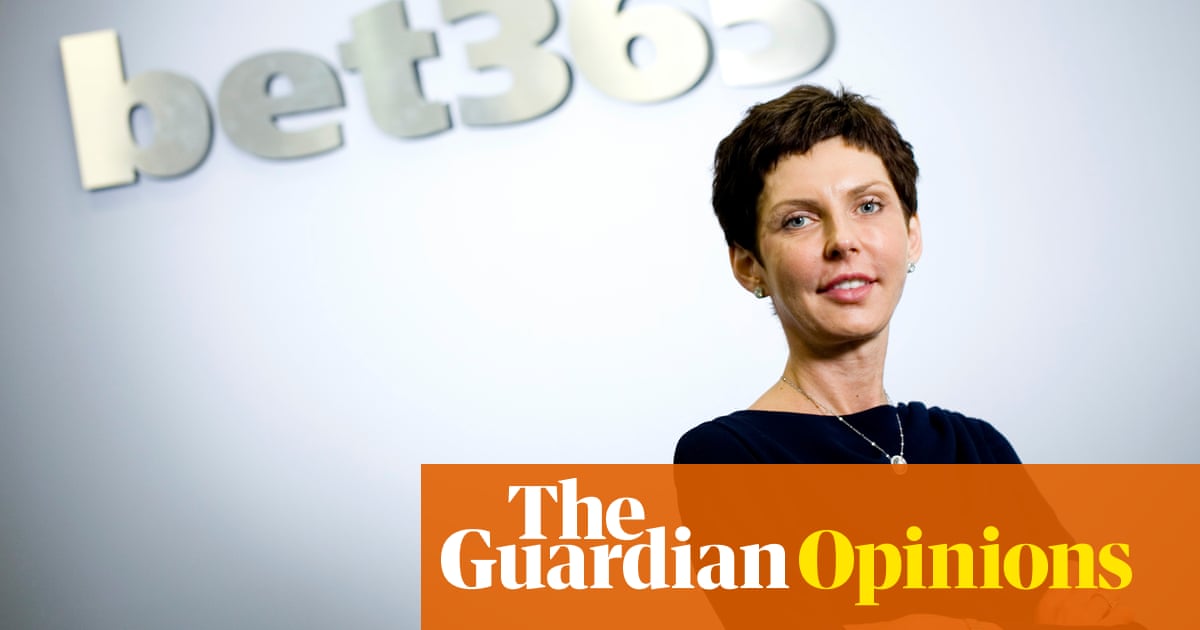 [ad_1]

ANAre you one of Lloyds Banking Group's 30 million customers in the UK? Do you like to vote for Executive Director Antonio Horta Osório's compensation package? He earned 6.4 million pounds last year so you can have a vision. Or maybe you are one of the 16 million people with a Tesco Clubcard. Do you think Dave Lewis, the chief executive of the supermarket chain, who collects about 5 million pounds in an average year, should take less home? Do you want an annual survey to make this happen?
Welcome to one of 20 proposals from a group of academics led by Prof Prem Sikka in a report commissioned by Labor's shadow business secretary, Rebecca Long-Bailey, and Shadow's Chancellor John McDonnell. As a way to "prevent the undue payment of executives and also create mechanisms for a better distribution of income," give consumers a vote on compensation definitely counts as radical. The only way for these bonuses would be low.
You can hear the commotion in the meeting rooms already. And that is before they have seen the proposal on how boards of persistent offenders on compensation could be removed by "eligible stakeholders", meaning consumers plus employees as well as shareholders.
One can call the agenda hopelessly idealistic or grossly populist. Either way, these consumer-related insights in the report probably will not be adopted, even though the more subtle ones about banning stock options might be. We suspect until McDonnell, strangely quiet in his proposal to hand over 10 percent ownership of all large companies to a pool of employees, will conclude that a policy of granting consumer rights in meeting rooms pays on the basis of bank accounts or loyalty scheme will not fly. The work would be sensible to maintain the more realistic goal of getting representation from the employees in the meeting rooms.
However, before the corporate club completely rejects Sikka & co's thesis, one should carefully examine the analysis that goes along with what went wrong with executive pay in the UK. These passages are familiar and, for the most part, correct.
Payment rates are massively distorted in favor of tiny minority at the top. There is little relation between pay and performance. Voluntary codes of behavior have achieved almost nothing. Fund managers, whose successive governments have been entrusted to take action, have been weak. Basics of responsibility were eroded and resentment about big business deepened. Yes, this is the story of the last 30 years.
The question that companies should ask themselves is whether near-universal resistance to significant reform could be a tactical error. Theresa May, when she briefly defended the idea of ​​council workers, was pressured by the proposal. If this is the corporate reaction to gentle reform led by conservatives, do not be surprised if someone presents something scary. The "head-on-the-sand" approach to wage inequality is a serious long-term problem for business.
Mysterious Tour of Thomas Cook
Thomas Cook's second profit announcement of the year was a mysterious tour. At first glance Chief Executive Peter Fankhauser seemed to be repeating his grumble about how the long, hot summer persuaded the British to stay in their gardens instead of heading to Spanish beaches, depriving Thomas Cook of a succulent market "lates". .
But then came an unknown accounting deviation. About £ 28m of SDIs, or items posted separately, will not be treated as exceptional, but will be charged against first-line profits. These items are a collection of cloth bags. They cover Tunisian hoteliers who can not pay their debts to Thomas Cook, the costs of rescuing air passengers who have suffered interruptions and simple restructuring charges that are now reclassified as a daily cost of operating a tour operator.
Investors could probably deal with a more difficult definition of "exceptional," and it is even surprising to see it appear just two days before full-year results are published. But then the charabanc took an alarming attitude, as Thomas Cook said that loans at the end of September were colossal 389 million pounds – about 100 million pounds more than expected.
Foreign exchange adjustments and "financial lease extensions" took the blame, but, hey, do not worry too much, the company suggested, because "lenders continue to support." Unfortunately, the point at which companies feel the need to say that their bankers are legal people is also the time when shareholders care. Cue a 23% drop in share price to 37.5 p.
The reaction seems fair. The symbolic dividend, which costs only £ 9 million, was obliterated and Fankhauser offered few firm details about when the banking deals began to bite. On the last score, he has a chance that Thursday's full-year numbers are more open. He should accept.
[ad_2]

Source link