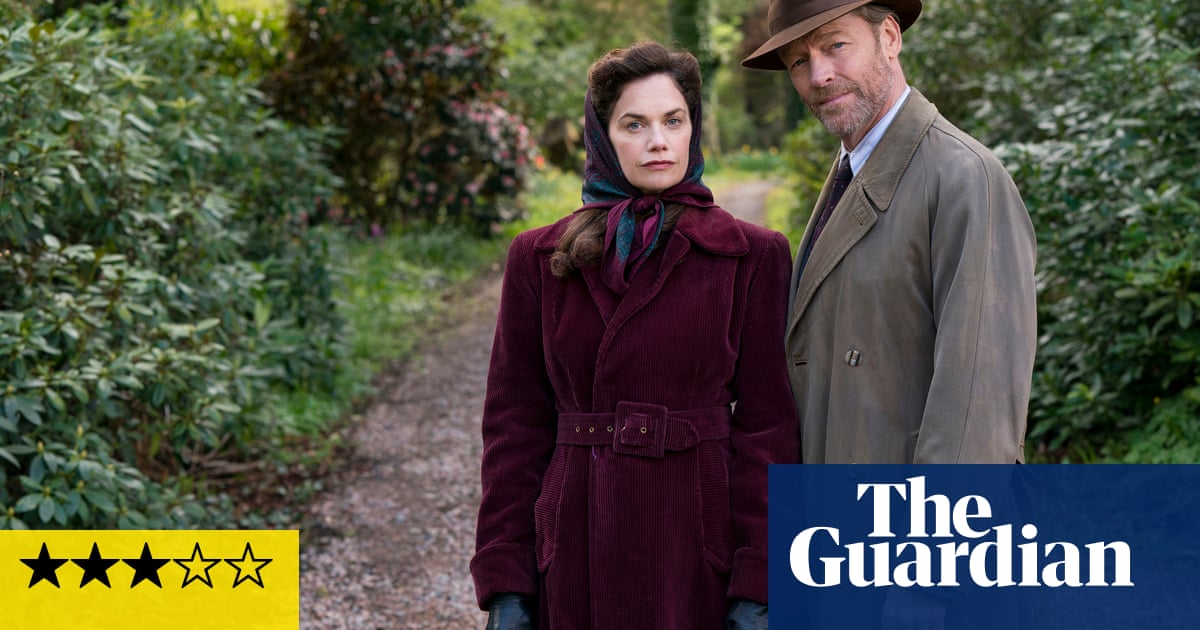 [ad_1]

I have – and I know this is the news you have been waiting for – a new measure of gender equality. We will know that parity has been achieved in all fields when there are many bigamous women around there are men. It will mean every inequity has been rectified. You can, after all, only manage to run multiple secret families if your childcare, chore rota, income, emotional labor and assorted other domestic burdens are being entirely fairly traded by both partners. Let's make #bigamyforall our next Twitter campaign.
(Ruth's grandfather) Alec (played by Ruth Wilson's grandmother, Ruth Wilson's Grandmother, and Ruth Wilson's Grandmother) Iain Glen). Alison 's husband, but the supposed spouse of – by the end of the first episode – at least two more women as well.
We find out that he and Alison met when she started working as his secretary in MI6 during the second world war. He was older, an army major, revered in the department for his fluency in Arabic and his career as a writer of spy novels, and married. But, despite being a Catholic, I was in the midst of a divorce. We see his and Alison's relationship ripen, and, once he had secured his decree nisi, which she gazes with delight before he tucks her back into his pocket, they get married, have two sons, and live together in connubial bliss for 20 years until Alec suddenly drops dead of a heart attack. Alison dutifully calls her husband's handler (Coleman, played by Fiona Shaw), the priest and the doctor, in that order. We are not yet into the 1960s proper, and stoicism is still the order of the day.
Among the knocks at Alison's door from neighbours bearing postmortem casseroles and condolences come one from an unfamiliar figure. Her name is Gladys. She has come to collect her husband's body from her landlady, Alison, and take it back to the family home in Southsea for burial. Alison makes noises of polite disbelief, closes the door, and heads off to Coleman to see if she has copies of any of the suddenly vital documents she can not find after combing through the collection under the bed. Coleman does not, and neither does the public records office. The moral of the story is far – is always the decree nisi for signs of forgery, when handed to you by a man with years in the secret service.
Alison and Alec's life together unspoiled in flashback, taking on more sinister shades as the present plot thickens. He was certainly an intelligence officer but how many of the undercover operations that took him away from home for months at a time were king and country and how many were for Alec and the unwitting Gladys? It was his arrest for wearing a uniform under false pretences a cover story to allow him to infiltrate subversive groups in prison as part of another MI6 mission as he told Alison, or was it exactly what it seemed?
It is a great story – we may know whodunnit but the how and the why tugs us onwards – but it is also slow, melancholy meditation on how much and how little we can know about each other; about the traps that love and trust lay down for you and how much you can get away with if you simply decide that the normal rules will not apply to you.
Gladys and Alison come to a stoically civilized arrangement about the funeral in order to protect Alison's two sons – Gladys's own is older, apprised of his father's double life and a model of grace under pressure – but then, alone at the graveside, Alison is approached by an unknown man explaining that he was Alec's best friend from India and apologizes for mistaking her for Alec's wife Dorothy.
Oh. And indeed, ah. A whodunnit and a howmanyhedunnitwith, then. Keeley Hawes – in the restaurant loo, when Alec and Alison are on a date, and then again at his funeral? Given her recent run of protagonists, it may be a new law of the universe that Hawes holds the key to all televisual mysteries, so I wait with bated breath and can only hope there is enough stoicism to go round.
[ad_2]

Source link