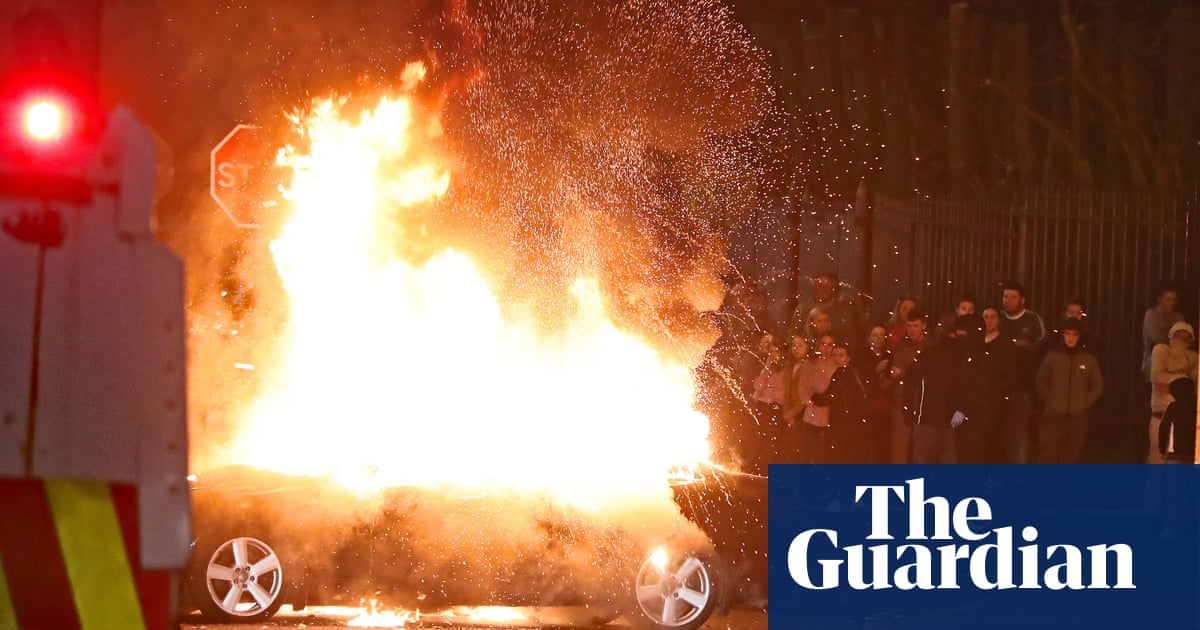 [ad_1]

A 29-year-old woman died after shots were fired in Derry, with police in Northern Ireland treating her dead as a "terrorist incident."
Deputy assistant police chief Mark Hamilton of the Northern Ireland Police Service said a murder investigation began after his death in the Creggan area amid riots late on Thursday. Gas pumps were thrown and images of the scene show the vehicles burning and others burnt.
He said: "Unfortunately, I can confirm that after shots fired tonight in Creggan, a 29-year-old woman was killed. We're treating this as a terrorist incident. " The Northern Ireland Police Council said the killing was "utterly shocking" and called for witnesses or anyone with information to contact the police or the Crimestoppers.
A local journalist, Leona O'Neill, wrote on Twitter that after the woman was hit and fell next to a Land Rover police, police rushed to the hospital where the woman died. She said the riot was in response to a home search that a large number of police officers held in the area.
The upheaval comes ahead of the Easter weekend, where Republicans celebrate the anniversary of the Easter Rising of 1916 and a time when dissidents are traditionally active.
Sinn Fein's deputy leader, Michelle O'Neill, said the murder in Derry was a "meaningless loss of life." She said: "I am shocked and saddened by the tragic news that a young woman was shot to death by alleged dissidents on the Creggan estate tonight.
"The murder of this young woman is a human tragedy for her family, but it is also an attack on all the people in this community, an attack on our peace process and an attack on the Good Friday Agreement. I condemn without reservation those responsible for killing this young woman.
"We will remain determined in our opposition to the useless actions of these people who do not care for the people of Derry. We remain united in our determination to build a better and peaceful future for all. "
Michelle O Neill added: "Those responsible should listen to the people, should separate immediately and end their actions senseless against the community, who tonight tragically claimed the life of a young woman.
"I am asking for calm and I ask anyone with any information about this murder to immediately report to the police and assist their investigations."
Mark H Durkan, the SDLP MLA for Foyle, said: "I just left Creggan, heartbroken and angry with the senseless loss of a young life. Violence only creates victims, that's all they've done. The thoughts and prayers of our city are with the family and friends of the young woman, who rest in peace.
The leader of the Democratic-Syndicalist party, Arlene Foster, tweeted: "Poignant news. A meaningless act. One family was torn apart. Those who brought guns to our streets in the 70's, 80's and 90's were wrong. It's equally wrong in 2019. No one wants to go back. My thoughts are also with the brave officers who defended their community. "
House Speaker Nancy Pelosi led a congressional delegation in the city on Thursday as part of a trip to show support for the peace deal Washington politicians helped broker.
Reuters contributed to this report
[ad_2]

Source link