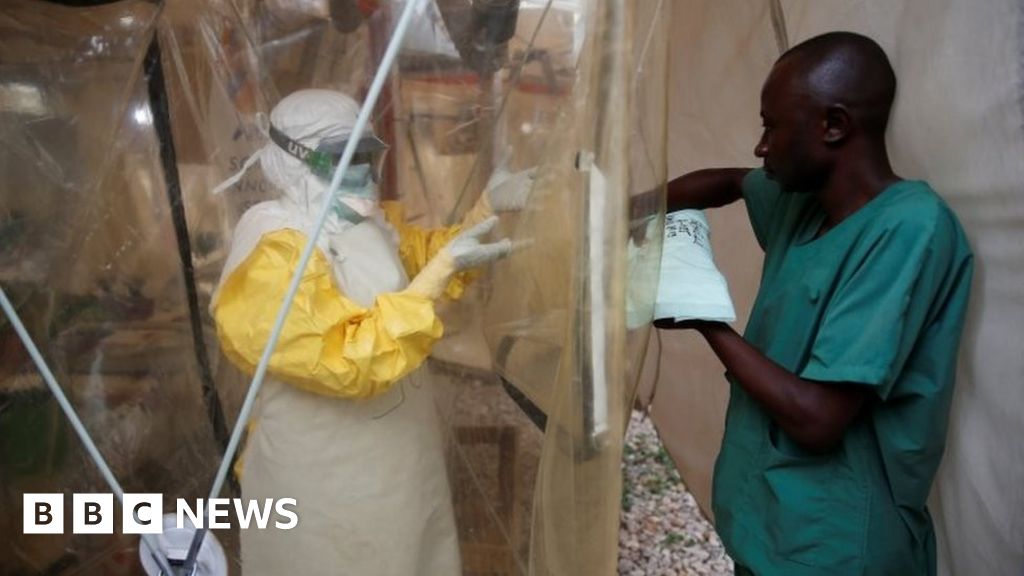 [ad_1]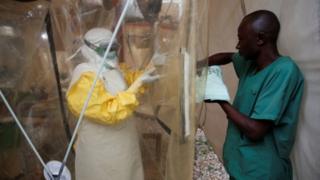 A five-year-old boy in Uganda was diagnosed with Ebola, the World Health Organization (WHO) has confirmed.
This is the first confirmed case in the country amid a deadly outbreak in neighboring Democratic Republic of Congo.
More than 2,000 cases have been reported in the last 10 months – most of which were fatal.
The boy would have crossed the border with his family in the Democratic Republic of Congo on Sunday.
He was taken to a Ugandan hospital after showing symptoms that included vomiting blood, officials said.
The widespread disbelief of Ebola in the Congo hotspots
Why Ebola keeps coming back
The diagnosis of Ebola was then confirmed by the Uganda Virus Institute (UVRI) on Tuesday before being announced by the officers.
The country's Ministry of Health and WHO say they have sent a rapid response team to identify others at risk, a joint statement said.
Ugandan Health Minister Jane Ruth Aceng told a news conference on Tuesday that the boy's family members were being monitored, including two who had Ebola-like symptoms.
She then tweeted that the country had moved into the "response mode" after the incident.
Uganda has already vaccinated about 4,700 health workers against the disease, said the joint statement from WHO and Ugandan health officials.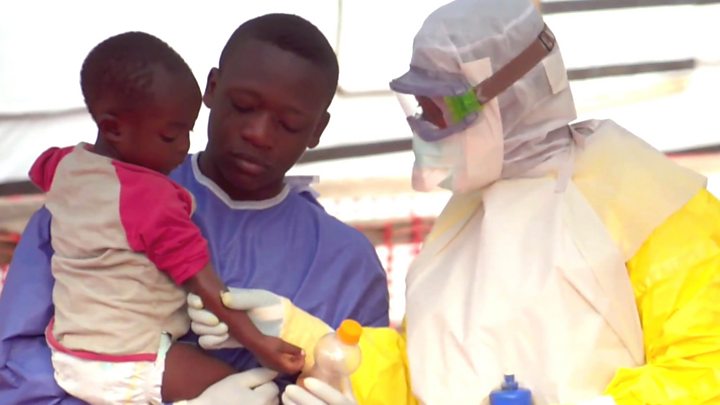 The outbreak in the Democratic Republic of Congo has become the second largest in history, with a significant increase in new cases noticed in recent weeks.
Nearly 1,400 people have died of the disease since August.
Just once before, an outbreak was still growing more than eight months after it started – that was the epidemic in West Africa between 2013 and 2016, which killed 11,310 people.
What is Ebola?
Ebola is a virus that initially causes sudden fever, intense weakness, muscle pain and sore throat.
It progresses to vomiting, diarrhea and internal and external bleeding.
People are infected when they have direct contact with the broken skin, mouth and nose, blood, vomit, feces or body fluids of someone with Ebola.
Patients tend to die of dehydration and multiple organ failure.
[ad_2]

Source link