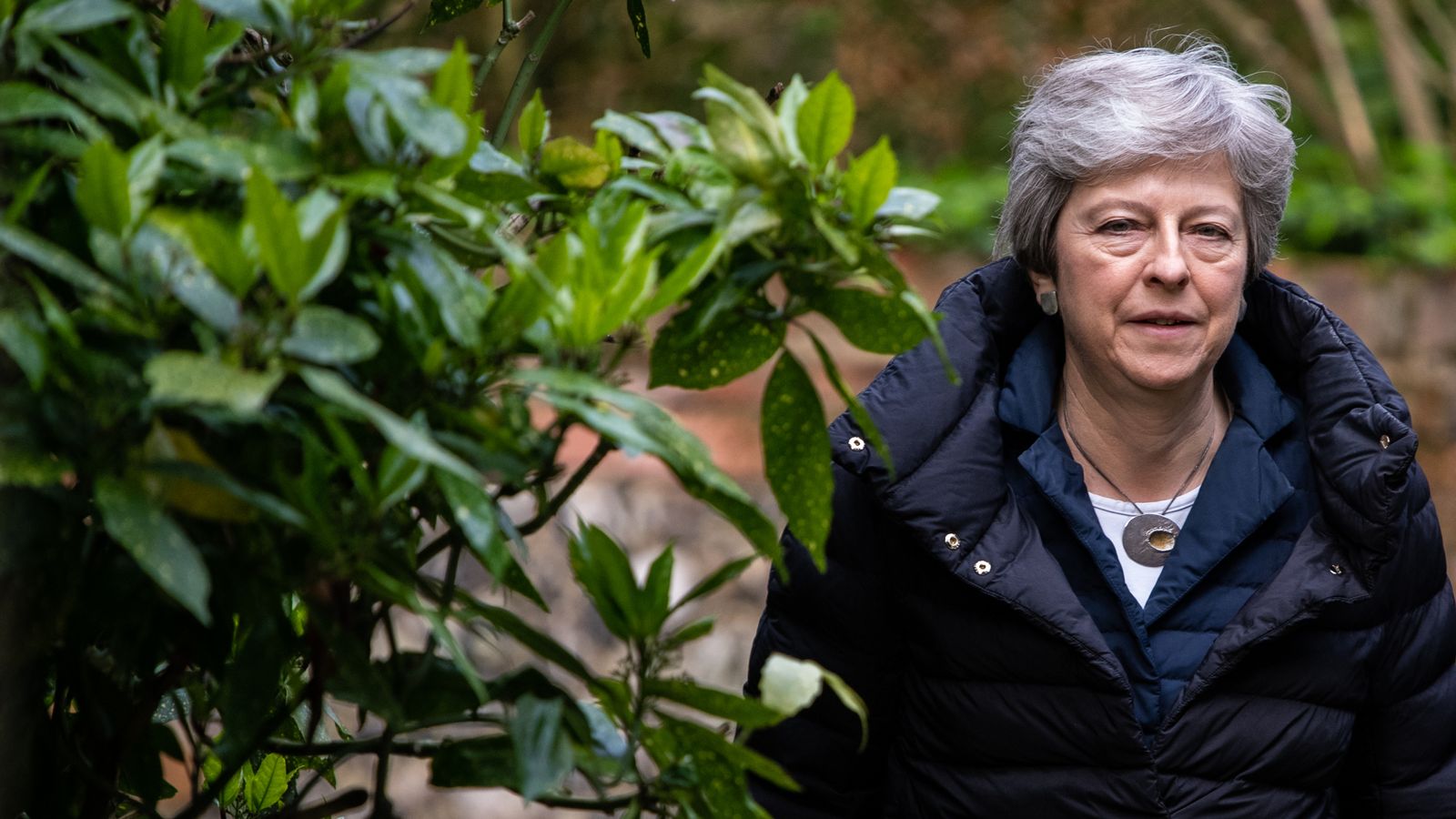 [ad_1]

Theresa May is returning to Westminster – after the collapse of local elections and a Holiday Bank holiday – ready to bet on a high-risk contract with Labor.
With some conservative deputies claiming she is now no more than an interim leader, the prime minister is being warned by backbench rebels not to give in to Jeremy Corbyn.
It is understood that it is about to offer a temporary customs agreement until the next general election, when labor could campaign for a permanent customs union.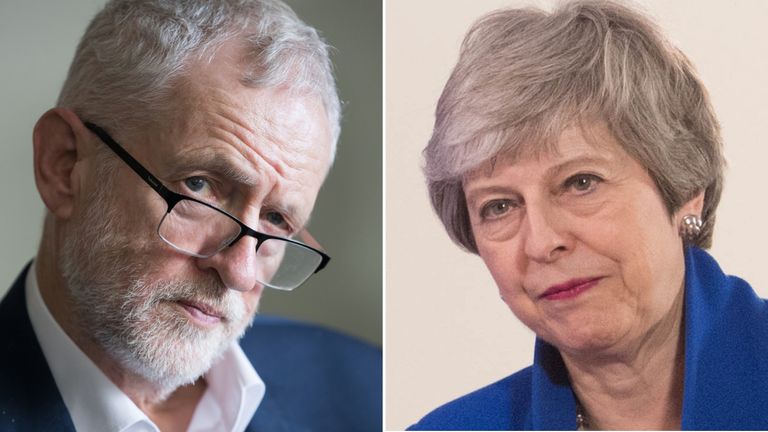 But Corbyn is also under pressure from pro-Labor lawmakers, including members of the shadow cabinet, who are refusing to back a Brexit agreement without a second referendum.
In another upcoming critical week in the Brexit drama:
:: Talks between Cabinet ministers and key Labor figures aimed at breaking the Brexit stalemate in Parliament should be taken up again in Whitehall
:: Sir Graham Brady, chairman of the 1922 Committee, is to meet again with the prime minister and demand a timetable for his departure from Downing Street.
:: MPs predicts Gavin Williamson, dismissed as Secretary of Defense on the eve of local elections, to make a potentially explosive personal statement in the House of Commons.
In the latest round of talks, Chancellor Philip Hammond and Deputy Prime Minister David Lidington are expected to meet John McDonnell of Labor and Sir Keir Starmer, Brexit's shadow secretary.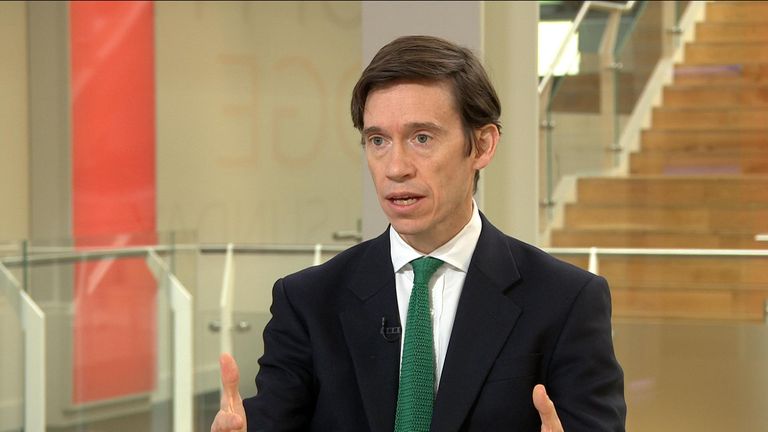 At Sophy Ridge on Sunday in Sky News, Rory Stewart, the new Secretary for International Development, said a deal was "a quarter of an inch away" and said, "We agree with 99% of this material."
But even if the prime minister can come to an agreement with the Labor Party, pro-Brexit supporters claim that more than 100 Conservative MPs could vote against him in the House of Commons.
Geologist Brexiteer Geoffrey Clifton-Brown, treasurer of the 1922 Committee, said before the last meeting: "I am unlikely to vote on an agreement that contains a customs union."
Clifton-Brown also said the prime minister should announce a "road map" for his departure after the European elections scheduled for May 23.
"Now we are having to face the prospect of European elections that none of us wanted to face," he said. "They will happen.
"And I would have thought soon after that it would be time for her to think about setting a timetable for finding her successor.
"This is regardless of whether or not there is an agreement on offer. We should move on as conservatives."
Amid the growing outcry for Mrs. May to quit, former leader Iain Duncan Smith said after the local election disaster that she was an "Acting Prime Minister" and must resign or be expelled.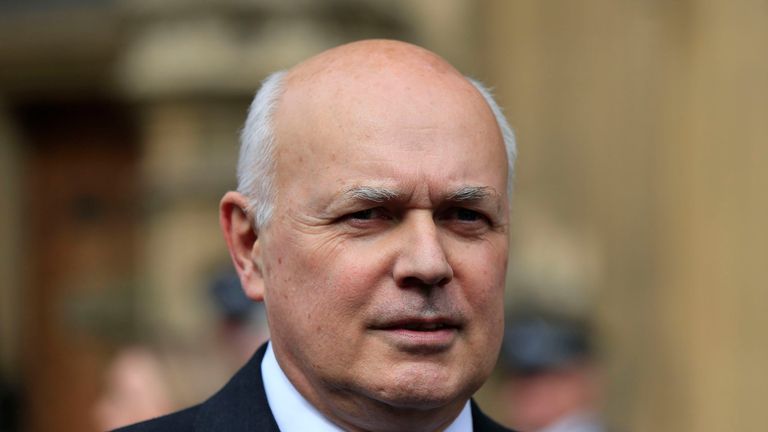 And Mr. Labor's McDonnell issued a cautious note in inter-party talks claiming that all candidates for conservative leadership are "threatening to break up any deal we make."
He said: "It's like trying to enter into a contract with a company that is entering the administration and the people who will take over are not willing to fulfill this contract."
In addition, about 104 pro-permanent opposition MPs – Labor, Libndem, SNP, Plaid Cymru, Change UK and Green – wrote a letter demanding a second referendum on any Brexit between the Conservatives and the Labor Party.
"The worst thing we could do right now is a Westminster seam, whether it's the Prime Minister's agreement or another deal," the MPs wrote.
"Whatever the deal, people have the right to compare the facts of Brexit with promises made in 2016. They should have the final say on any deal."
But former Labor MP Caroline Flint, while supporting labor in a Brexit agreement with the Conservatives, said there was no majority among parliamentarians for a second referendum.
"If an agreement is reached in which the Labor Party achieves many of its objectives in this agreement, this will lead us to a general election in which all parties can then establish their tent, so I think it is an agreement that is worth worth chasing, "she said.
"And if Labor signs an agreement that includes those goals, I think most Labor lawmakers will support that position."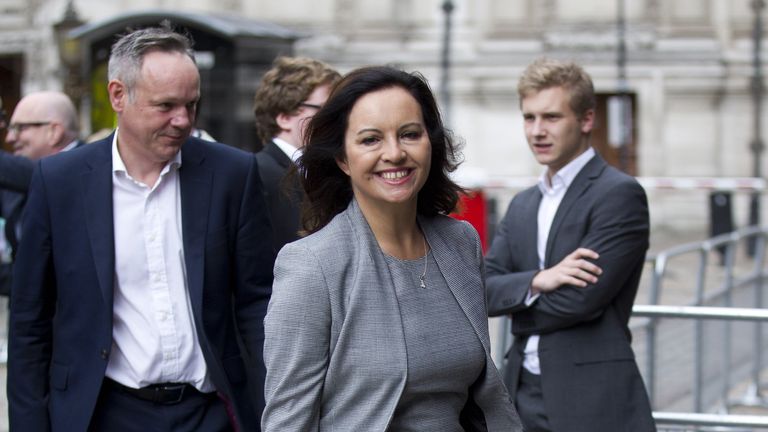 Prior to her meeting this week with Ms. May, under pressure on her to reveal when she intends to resign, Sir Graham also issued a threatening riot warning against an agreement with Labor.
Writing in The Sunday Telegraph, he said: "The temptation for the government now to do whatever it takes to secure some kind of Brexit agreement is obvious, but it must be resisted.
"Reaching an agreement with the Labor Party to lock the UK to the customs union could generate enough labor votes to allow an agreement to be suspended on the line.
"But the price could be a catastrophic division in the Conservative Party and at a time when the opposition is led by dangerous extremists, the consequences for our country would be unthinkable."
Another horror for Ms. May this week is the threat of a personal statement from Mr. Williamson, who claims he was "tried by a Kangaroo court" when he was fired because of a National Security Council leak.
Some Tory deputies are predicting that their statement, which they expect after the PMQ on Wednesday, can be as sensational and hurtful as Sir Geoffrey Howe's bombastic attack on Margaret Thatcher in 1990.
[ad_2]

Source link