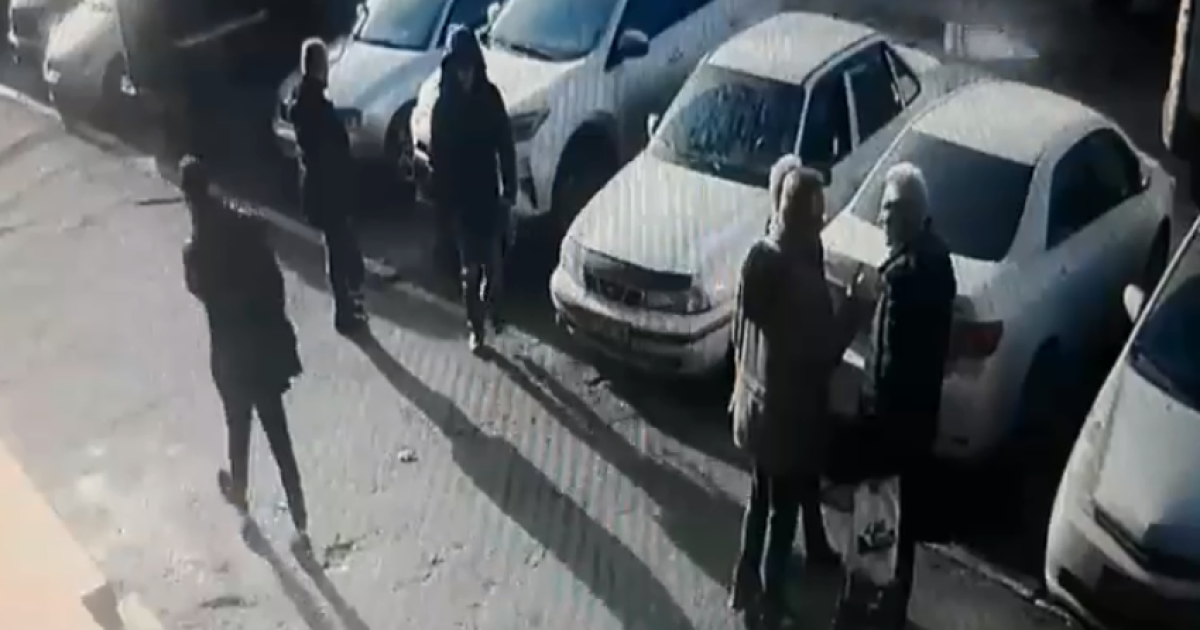 The couple attempted to sue $ 40,000 owed by the attacker.
A video of the execution of a husband and wife appeared near the district court in the town of Nikolaev on Wednesday, January 30.
The first was posted by Deputy Anton Gerashchenko on Facebook.
The video shows how a hooded man approached his victims and fired several rifles, first at the man and then at the woman who tried to hide behind the cars.
Watch out, the video contains scenes of violence..
The price of two lives in Nikolaev is 40 thousand dollars … Today in Nikolaev, on leaving the court, a couple was shot. Ten years ago, they lent a large amount of money to their knowledge against interest, but the debtor did not fulfill their obligations to repay the debt. Today, the innocent victims have come to court for the decision to recover interest bearing debt. The killer waited for them and fired in cold blood with a hunting rifle, after which he surrendered to the police. He seems to spend the rest of his life behind bars. 40 thousand dollars and I hate …

Posted by Anton Gerashchenko Wednesday, January 30, 2019
According to Gerashchenko, 10 years ago, the couple gave a friend a large amount of interest money, but he still has not returned it. The victims tried to return $ 40,000 through the court, but the debtor waited for them under the walls of the court and shot them.
In addition, the publication "News-N" posted a video on the other side. It may be seen that the killer was not alone, another person approached him periodically, who later disappeared. The assailant, after the perfect one, sat down on the stage and began to smoke a cigarette.
Bloody shooting occurred in the Ingul district Nikolaev near the district court of Leninsky around 15:00 on Wednesday, January 30. The woman died at the scene, the man – in the ambulance. According to police, Victims Processing Murder Because Of Debt. When the court ruled in favor of the spouses demanding repayment of the debt, the suspect pulled a rifle from the car and shot a man and a woman on the street.