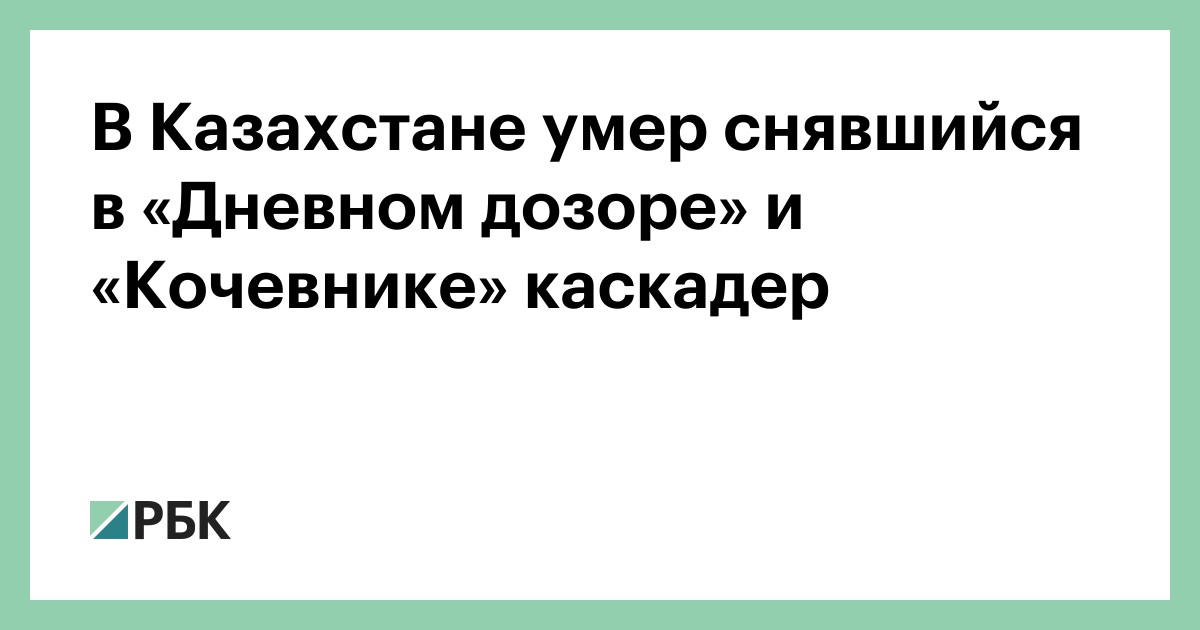 [ad_1]

In Kazakhstan, stuntman and circus performer Kasym Zhumaguzhin, who starred in the film "Day Watch" and "The Expendables-2", has died. This was announced on its Facebook page by the Kazakhstan State Circus.
As reported by Today.kz, with reference to group communications manager Nomad Stunts Evgeny Lee, the stuntman died due to acute primary myocardial infarction. The company reported that Zhumaguzhinu fell ill on November 3 after performing a trick during a show at the TSB bar when he portrayed a suspended mummy from a rope. As said in Nomad Stunts, the stuntman felt "slow" after the performance. He was taken out into the fresh air and called an ambulance. "The incoming doctors performed resuscitation, but then diagnosed the death," the company said.
As noted in the Kazakhstan State Circus, Zhumaguzhin was a circus performer in the second generation and was involved in jigging. According to the site Nomad Stunts, he participated in the films "Nomad" by Sergey Bodrov, "47 Roninov" by Karl Rinsch and others. His skills include taekwondo, burning, fencing, equestrian acrobatics, climbing, altitude falls (over 10 m), archery, dart-throwing.
According to the company's website, Nomad Stunts is a group of professional stuntmen created in 2000. Their stunts were filmed in films such as "The Legend of Kolovrat", "Viking", in the series "Marco Polo", "Conan the Barbarian" 2011 , "Mongol", by Sergey Bodrov.
[ad_2]

Source link