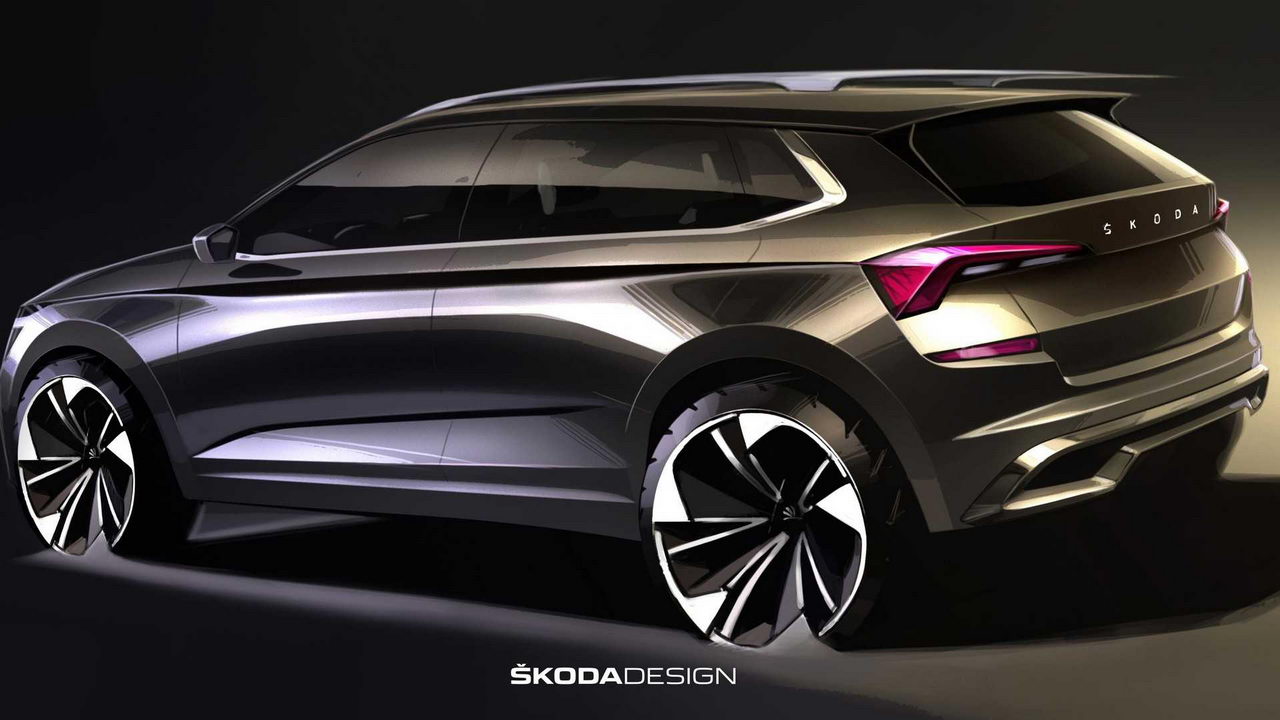 The Czech brand has published the first design sketches of its smaller "SUV" Kamiq, whose public debut will be held in early March at the Geneva Motor Show.
Fabout teasers it is clear that the European appearance will be different from the model of the same name for China, presented in the spring of 2018 in the Beijing Hall. Kamika's design with the "two-story" optical head was done in the style of the Vision X concept car, exhibited in Geneva last year. The roof line is reduced to the rear, which gives the car a kupeobrazny silhouette, and a small spoiler is located above the tailgate.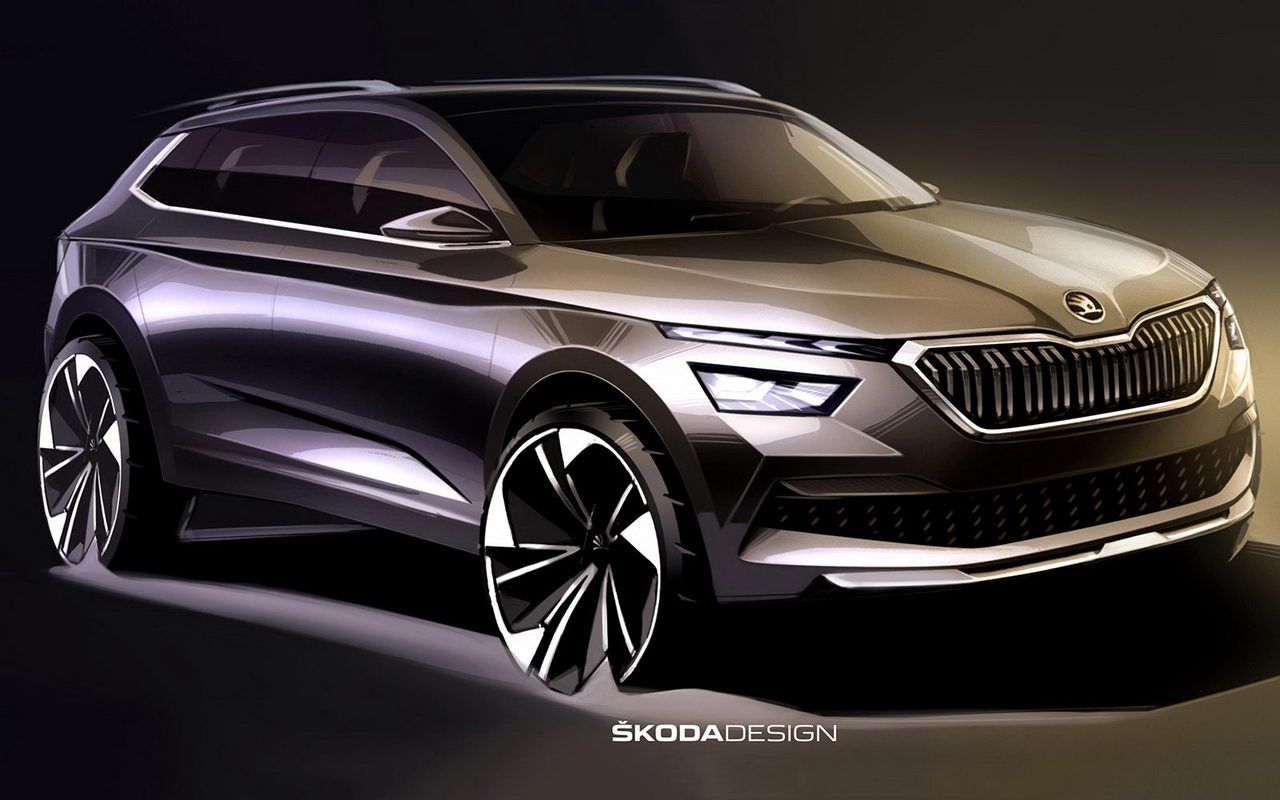 The Skoda Kamiq is built on the "junior" modification of the MQB-A0 modular chassis, which is the basis of the Seat Arona and the Volkswagen T-Cross. Thus, the dimensions of the Czech novelty will be approximately 4.2 x 1.75 x1.6 meters.
It is assumed that the Kamik engine line also borrows from its sister Volkswagen T-Cross: three-cylinder supercharged gasoline engines with a capacity of 95 and 115 horsepower, plus a 150-horsepower "turbo-five" and Midle. Diesel engines will be presented 1.6-liter unit, emitting 95 forces.
Skoda's small, inexpensive crossover has gained a name
At Skoda, the Kamiq is positioned as an urban crossroads, combining the handling of the car with the advantages of a crossover (high ground clearance, high seating position). It will be the cheapest SUV of the Czech brand in the European market.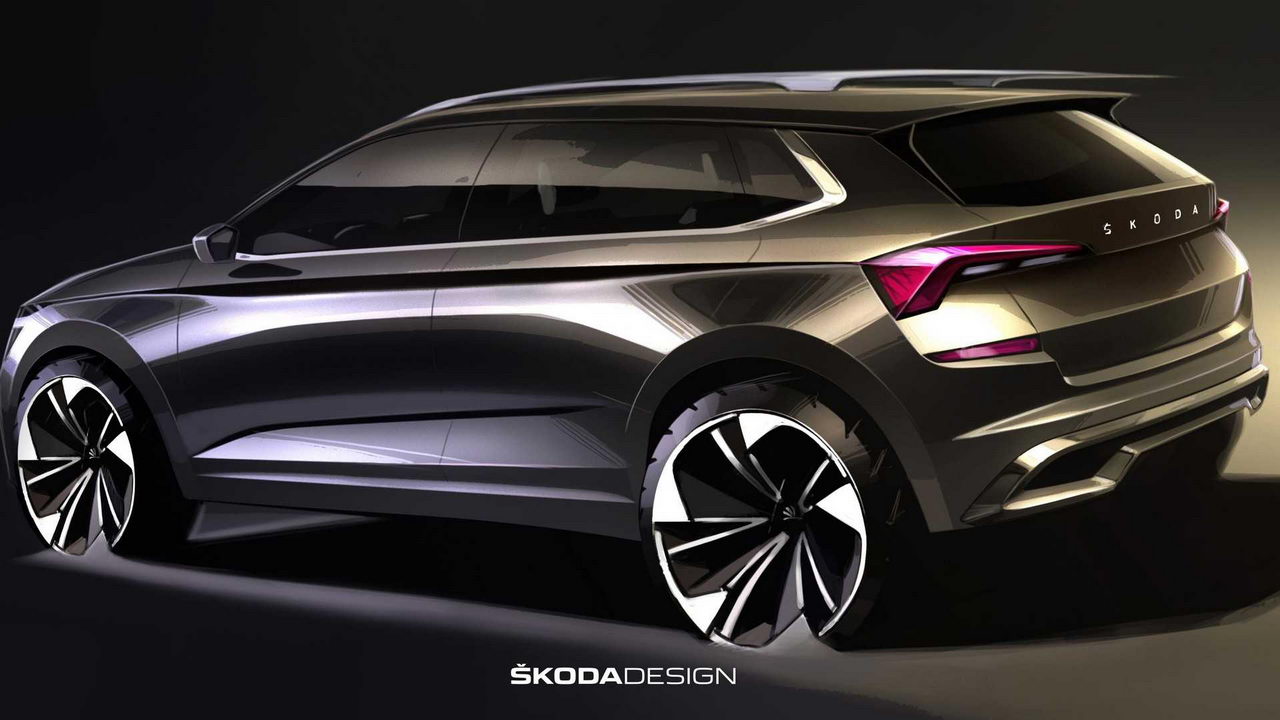 In addition to the smaller SUV model line, Skoda will be showcasing the new Scala hatchback in Geneva, which will replace Rapid Spaceback.
Updated Skoda Superb fell camouflage
The similar
Source link