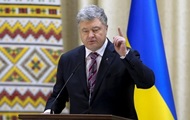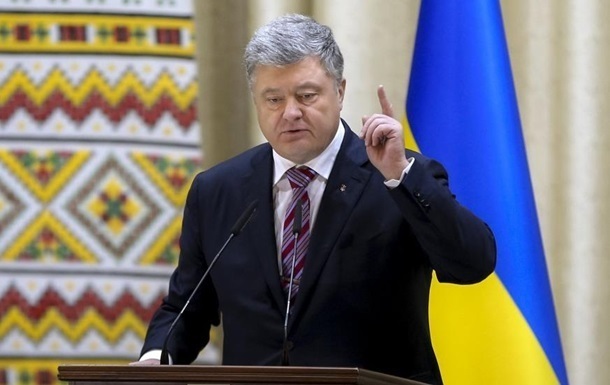 Photo: Press Office of the President of Ukraine
Petro Poroshenko will not allow Ukraine to "bought for gas"
The current head of state believes that all 140 million Russians will want to have Ukrainian citizenship.
President of Ukraine Petro Poroshenko spoke against the handing over of Ukrainian citizenship to the Russians. He said this during a meeting with representatives of the scientific circles of the Ukrainian Catholic University in Lviv, Interfax-Ukraine reported on Monday, April 29.
"And we will not accept that someone will now hand over Ukrainian sacred citizenship to the Russians, because they will accept all 140 million, because we have better because Ukrainian citizenship is a great honor," Poroshenko said.
He stressed that he would not allow anyone in Ukraine to "buy gas."
"Because the main thing they are trying to offer now is that gas will be cheaper in Ukraine," added the head of state.
Recall, on April 27, Russian President Vladimir Putin said that they in Russia are thinking of simplifying the issuance of passports for all citizens of Ukraine, not just those living in LDNR.
In response to his statement, the newly elected Ukrainian President Vladimir Zelensky said that Ukraine "would give Ukrainian citizenship to representatives of all peoples who suffer authoritarian and corrupt regimes, first to the Russians who are most affected."
For his part, Putin replied that he hoped to negotiate with Zelensky the issue of common citizenship for Russians and Ukrainians.
News from Contact Us in the telegram. Subscribe to our channel https://t.me/korrespondentnet
Source link