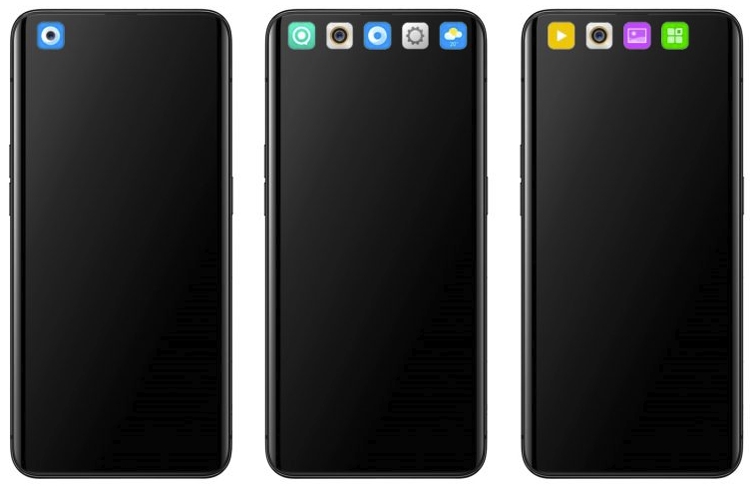 [ad_1]

The World Intellectual Property Organization (WIPO) has published OPPO patent documentation on new developments in the field of mobile devices.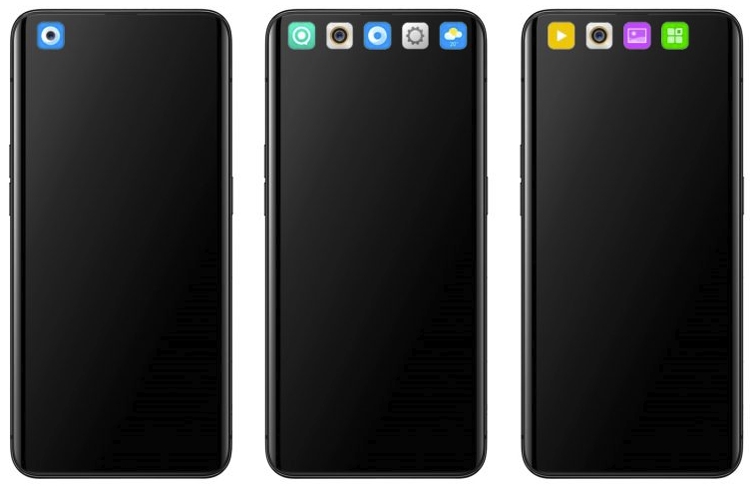 We're talking about the original way of masking the hole in the screen of smartphones for selfie cameras. Currently, more and more cell phone manufacturers are adopting "holey" displays. By placing the front camera in the screen hole, you can implement a completely frameless design.
Then it is reported that the OPPO proposes to mask the hole in the viewfinder under the camera icon. By clicking this icon, the user can activate the shooting mode.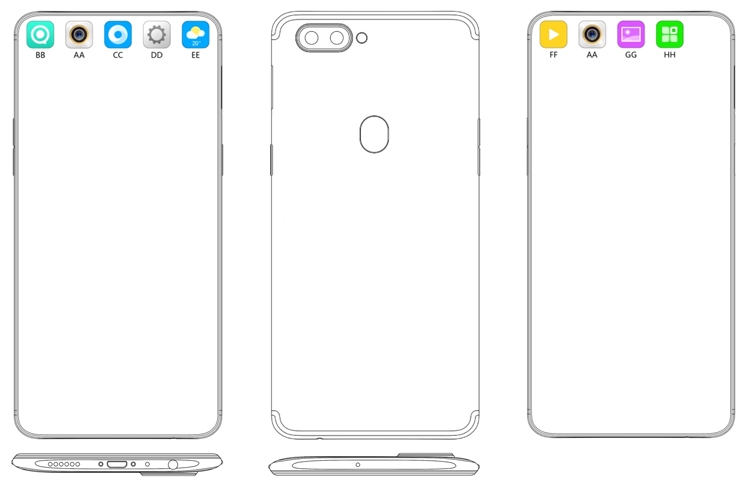 Beside the camera icon, the icons may be displayed to call other frequently used functions. These can be, for example, icons for instant messengers, settings, etc.
Thus, the line of "hot" virtual buttons, traditionally located at the bottom of the screen, can be moved to the upper zone. About when the proposed solution will be deployed on commercial devices, nothing is reported.
If you notice an error, select it with the mouse and press CTRL + ENTER.
[ad_2]

Source link