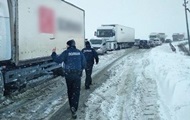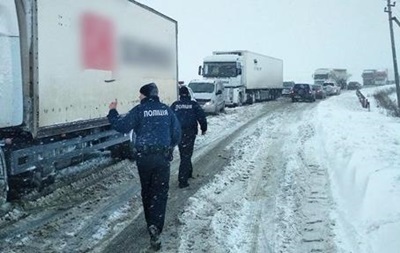 Photo: Correspondent.net
Snow avalanche blocked road in Transcarpathian region
Snow completely blocked traffic. His height on the road was about two meters.
An avalanche descended on the Carpathians and blocked a stretch of the H-09 road in Transcarpathia for traffic. It is reported by the Ukravtodor press service.
The incident occurred in the Transcarpathian region on January 18, at approximately 4:00, on the N-09 Mukachevo-Ivano-Frankivsk-Rohatyn-Lviv road, km 152 (in the village of Delovoye, Rakhiv district). The avalanche completely blocked traffic.
The avalanche volume is 300 to 350 cubic meters. m, the height of snow on the road – about 2 m, length – about 30 m.
The public service is still working to eliminate the effects of a highway avalanche.
"From 6:20 traffic is done on a track in reverse mode," the department added.
Previously, in the fourth day January 17, it was reported that a storm warning had been announced in the western Ukraine. The weather conditions in the region correspond to the yellow danger level. Meteorologists warn the strong wind.
In the Austrian mountains up to seven meters of snow, hotels are full
News from Contact Us | in the telegram. Subscribe to our channel https://t.me/korrespondentnet
Source link