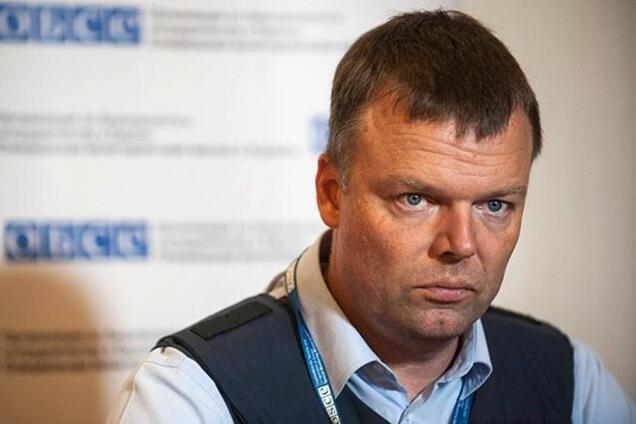 [ad_1]

Former deputy director of OSCE SMM, Alexander Hug, said the Russian Federation is not an aggressor country.
In a question in an interview with the TSN, if he considers Russia as an aggressor, the former representative of the mission responded negatively.
"No, but I believe that Russia, as well as Ukraine and certain districts of the regions of Donetsk and Lugansk, recognized that there is a big problem that needs to be resolved, and they all assumed obligations," he said.
Alexander Hug
In addition, Hug emphasized that he was thinking of calling the aggressor aggressor.
"It's going to be a very, very long book that I'll have to write in. This conflict can only be solved when someone struggles to find a solution instead of trying to blame others," he added.
As OBOZREVATEL reported in October, Hug, in an interview with Foreign Policy, stated that the OSCE saw no evidence of Russian intervention in the Donbas.
Because of these words, a scandal arose. Ukrainian Armed Forces officer Anatoly (Stefan) Stirlitz caught Hug in a lie, and journalist Andrei Tsapliyenko called the statement "shameful."
After the reaction of the Ukrainians began to gain a serious boost, the publication decided to justify itself. The site issued a statement as if the words Hug were misinterpreted.
[ad_2]

Source link