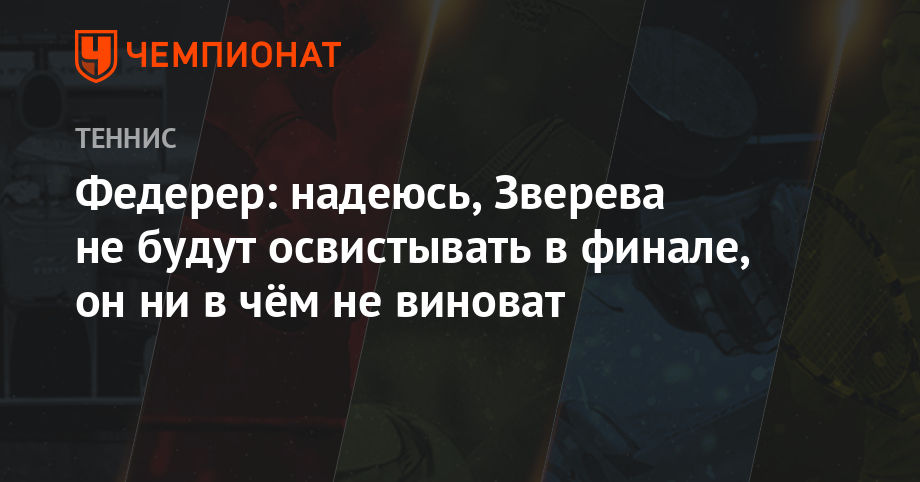 Swiss tennis player Roger Federer after the defeat of the German Alexandra Zvereva in the semifinals of the ATP Final Championship in London, commented on the fans' whistle to his opponent at the end of the meeting.
Recall, in a tiebreaker, a 21-year-old athlete stopped the game because of the interference created by Bolboy. The point was repeated and went to Zverev, who completed the ace. After the duel ended, the German apologized, but was still booed by the stands.
"I understand those who were disappointed. Just the circumstances. Unlike tennis, it happens constantly in other sports. It's a pity that this happened. Sasha did not deserve this. He apologized to me on the network, but I told him I should not do that. I wished him good luck in the final. Especially for such cases, there is a rule that point is repeated. There's no need to be nervous. I hope he's not booed in the final. He's not guilty of anything, "said Federer Metro.
Zverev – on the whistle of the stands: in the locker room, I was very upset
Source link