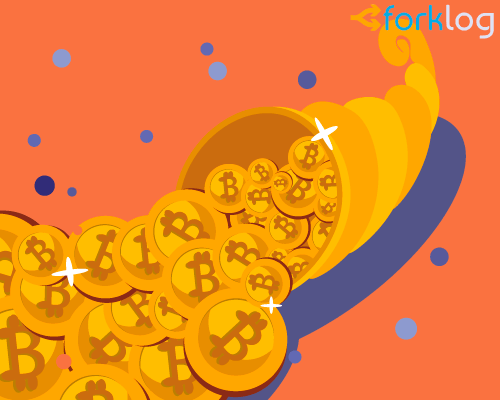 The Bitcoin Futures Institutional Platform Bakkt announced on Monday, April 29, the acquisition of the Digital Asset Custody Company (DACC), and also disclosed information on the partnership with a large US bank BNY Mellon.
Having worked on space development since 2013, it is clear to the COO @WhiteAdamL which are critical for storing digital assets https://t.co/FivUb8bZtw

– Bakkt (@ Bakkt) April 29, 2019
As chief operating officer Adam White writes on the company's blog, Bakkt has acquired DACC to further develop a solution for the secure storage of digital assets. According to him, the DACC team shares Bakkt's desire to put security ahead, and can also share valuable experiences in developing safe and scalable custodial solutions.
He also made it clear that with the purchase of the DACC, Bakkt's offer could be expanded to other encrypted currencies.
"We are exploring the possibility of extending and supporting additional digital assets, and the native support of 13 blockchains and more than 100 assets offered by the DACC will give us a major acceleration," – wrote Adam White in the past, one of the main managers of Coinbase.
To address the asset storage problem, Bakkt also entered into a partnership with BNY Mellon, in which it is working to create a "geographically distributed" private key system.
"Over the years of its work, BNY Mellon has established itself as a trusted custodian of assets of institutional clients, including hedge funds and brokerage firms, says White.
In addition, Bakkt has provided insurance coverage for assets that will be stored in cold wallets:
"Bakkt uses portfolio architecture both online (online) and cold (offline) to store customer assets. Most of the assets are stored off-grid in physically separate cold-walled, $ 100 million secured portfolios of the world's leading insurers, "said Adam White.
The names of these companies he did, however, did not lead.
In addition, the Bakkt representative has confirmed that the company intends to obtain BitLicense – permission to operate in the state of New York. It is assumed that this could be a weighty argument in the negotiations with the US Commodity Futures Trading Commission (CFTC), which has not yet given the green light to launch bitcoin futures that can be delivered.
As ForkLog previously wrote, Bakkt's investment valuation could already reach $ 740 million, which was made possible by a massive $ 182 million Series A funding round in which Microsoft, Boston Consulting Group , Galaxy Digital and others.
Subscribe to the ForkLog newsletter. Twitter!
Found an error in the text? Select it and press CTRL + ENTER
Subscribe to news Forklog