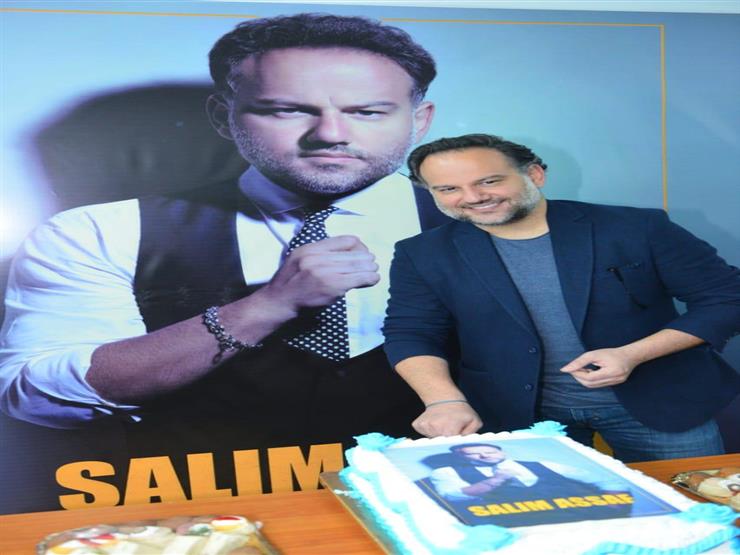 05:01


Tuesday, January 29, 2019

Written by Mona Al-Moji:
The Lebanese artist Selim Assaf has been in Cairo for three days, eager to complete his artistic connections and celebrate his last songs "Angel and Devil", which is a duet of Jasmine Ali.
In a press release, Salim expressed his joy at the hospitality of the Egyptian public and media, which surprised him with all this love, affection and appreciation, emphasizing that he never felt that he left Lebanon and was present in Egypt, but in the second country and among family, friends and loved ones.
He added that Egypt will be a milestone in his musical career, in which he will concentrate along with compositions and compositions, and said that his last song "Angel and Satan" is his first song in the Egyptian dialect, which is only the beginning in the Egypt. Of songs in the Egyptian dialect.
Salim is preparing a series of lyrics and melody songs for several singers in Lebanon and the Arab world, including Nancy Ajram, Saber Al Ribai and Elissa.
It is worth mentioning that Salim Assaf is a Lebanese singer, composer and poet, composed and composed of Arab stars such as Majida Al Roumi, Najwa Karam, Elissa, Rami Ayach, Nancy Ajram and Saber Al Ribai.
During his career, he also featured an album titled "Salim Assaf" which included 12 songs.
Source link