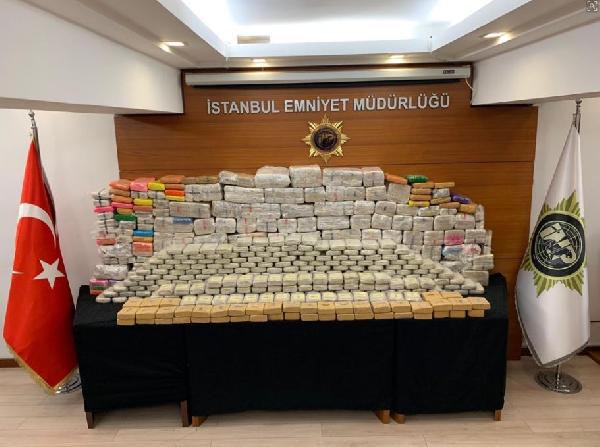 Organized in two different districts in Istanbul, the market value of 60 million pounds of 850 kg of heroin was seized. The drug, which was planned to be taken to Europe and brought to Europe, was taken to Istanbul, filling Van's sumac bags, and two drug-related messengers were detained along with two luxury cars.
Evaluating a warning from the Narcotics teams in Istanbul, according to the notice of a warehouse in Sultanbeyli invaded. Teams that seized 600 kilograms of heroin in the operation's sumac bags determined that the drug-related network would be transported by a luxury car, the second-largest operation. Detecting the luxury of a luxury vehicle installed in the network of medical teams in Sarıyer, a team that defines the luxury residence in front of the ambushes to move to another vehicle of the luxury vehicle to move the suitcase organized the second operation.
250 pounds of heroin seized in the suitcases, crews, 2 captures and drug arrests of the two detainees, while drugs seized in the investigation of the drug taken from Iran to Van where he was transferred to the sumac bags detected in Istanbul.
The market value of 60 million pounds of drugs sent to Europe via Istanbul, police detained at the Istanbul Security Directorate detained 2 police officers detained while the plan was questioned while investigating police, the investigation continues on the subject.