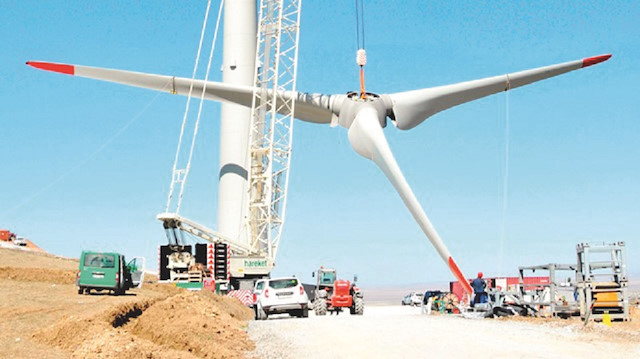 [ad_1]

The president of the Energy Market Regulatory Authority (EPDK), Mustafa Yılmaz, said that the installed capacity of the ERF installed capacity increased by 50% in the last 3 years and reached 6800 MW. When we look at the investment made only by wind energy investors in our country, we invested 260 million dollars in 10 months of 2018 Ül.
EMRA President Yilmaz, 88 thousand MW of electricity installed in about 8 percent of the energy generated by Turkey's wind energy, he said. Yilmaz said that 6% of the 295 billion kWh of electricity consumed in 2017 was provided by wind power generation facilities.
MINI SUPPLIERS WILL CONTRIBUTE
Yilmaz stated that the competitions were held according to the procedure of offering the lowest YEKDEM price and that the capacities were allocated to the investors who gave the lowest purchase price from the price ceiling of 7.3 dollars / cn.KWh. Competitions won. The remaining 16 projects were allocated with capacity of 447 MW of capacity and offer prices. The weighted average purchase price in the competitions was less USD 0.11 per kWh.
[ad_2]

Source link