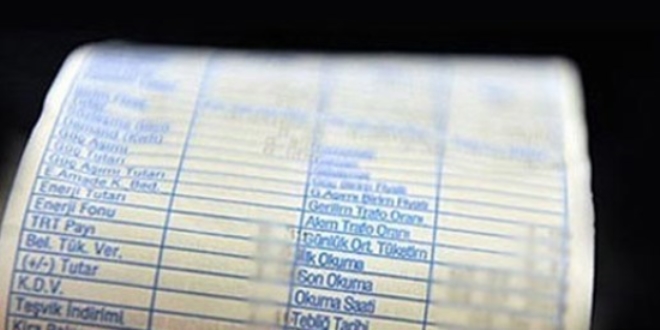 The Energy Market Regulatory Authority (EMRA) made a written statement in Turkey
distribution price of electricity bills in the countries of the European Union
was transferred.
The energy cost of the main elements of electricity bills, the distribution rate and the tax,
the fund and the actions are expressed in the statement, about 60 thousand employees are working
companies producing electricity in power plants launch their products in a competitive environment
they were highlighted.
The statement, "the source of energy produced at the plant
First of all, to be transported to the residential areas,
despite all kinds of adverse weather and challenging geographic conditions,
delivery of approximately 42 million subscribers to remote locations
should be distributed to residential areas. Transmission and distribution of activities in our country
an average of ITL 9,5 billion of network facilities and other investments
and about 206 thousand transformers with about 120 thousand employees and 37 times around the world
1 million 460 thousand kilometers of network lines
27.5 billion pounds per year to be operated on for a total of 27
billions of pounds are spent. The energy produced by the mills
These door-to-door costs also constitute the cost of distribution.
was evaluated.
"DISTRIBUTION DETERMINES EMPIRE EPDK"
Determination of the distribution price of electricity distribution or retail companies
in the statement that the power of distribution, the cost of distributing some costs
by EMRA for quality of service
and related companies are also applying this rate.
The registered statement:
"The distribution fee on electric bills is only the distribution of the invoice
or the meter is not the cost of reading, the electricity from production to delivery to consumers
All costs up to this amount. Similarly, produced in the field
We can not buy a product on the market or the market with the price of production in the field.
There is a cost to take this product to the point of delivery to the user
and as a consumer we also pay that cost. distribution price only for Turkey
it is not a price. Cost by country in which electricity is realized
It's a factor. The average energy in the EU is 38
9 euros / cents in our country, 5 euros / cents, an average of 9.9 euros / cents
while it was 2.7 euros / cent. Total EU distribution
While 51 percent when the average rate was 35 percent seen in Turkey. "