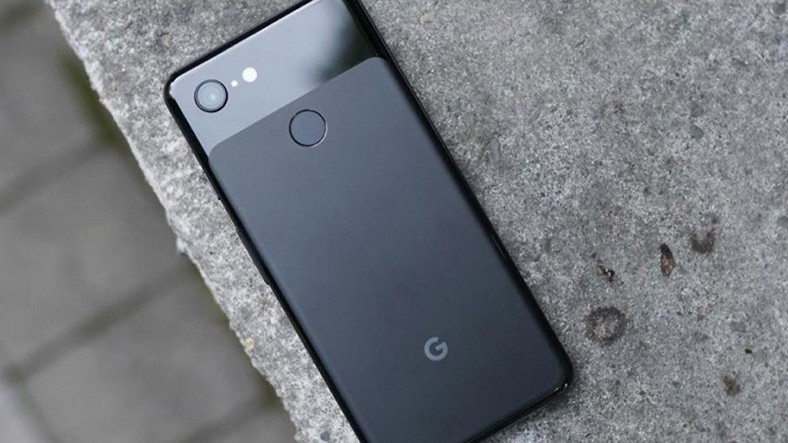 [ad_1]

The names of the new Google Pixel devices appeared last year, with the device names being Yil Bonito and In Sargo Google. Google Sargo, which is thought to be the code name of Google Pixel 3 Lite, appeared on the Geekbench yesterday.
"Sargo" displayed on the Geekbench with the Google model name Pixel 4 has been tested with the Android 10.0 operating system. The single-core score of the device displayed with 2 GB of RAM was 744 and the multi-core score was 3201.
A number of claims have been raised about which models the code names "Sargo" and "Bonito", which we know from Google's list of ARcore devices that came out last year, would match which models. Pixel 3 Lite and Pixel 3 Lite XL, the two names believed to be codenames, Pixel 4 and Pixel 4 XL may have been said. The number of speculations about the "Sargo" model has been steadily increasing with the display of "Beautiful" on the Geekbench with the Google Pixel 3a XL model name.
With a 2 GB RAM, Pixel 4 can be a subcompact model. The Google I / O conference, where a new version of Android is presented every year, can contain all the confusion. We need to wait a bit longer for the conference to be held on May 7.
Kaynak : https://www.gizchina.com/2019/02/09/google-sargo-appears-on-geekbench-with-android-10-0-and-2gb-of-ram/
$ (Function () {
// Facebook window.fbAsyncInit = function () { fb.init ({ appId: & # 39; 1037724072951294 & # 39 ;, xfbml: true version: & # 39; v2.5 & # 39; }); };
(function (d, s, id) { var js, fjs = d.getElementsByTagName (s)[0]; if (d.getElementById (id)) {return;} js = d.createElement (s); js.id = id; js.src = "http://connect.facebook.net/en_US/sdk.js"; fjs.parentNode.insertBefore (js, fjs); } (document, & # 39; script & # 39 ;, & # 39; facebook-jssdk & # 39;));
(& # 39; Body & # 39;). Ten ({ click: function () { // save button on facebook ajax If fb.xfbml.p (); } }, & # 39; .facebook-save & # 39;);
// share scroll if ($ (& # 39;. content-sticky & # 39;). length> 0) { if ($ (window) .width ()> = 768) $ (window) .on (& # 39; scroll & # 39 ;, function () { has scrollTop = $ (this) .scrollTop (); $ (& # 39; article & # 39;). each (function () { if (scrollTop> = ($ (this) .find (& # 39;. content-body & # 39;) offset (). $ (This) .find (& # 39; The sticky content. & # 39;) AddClass (& # 39; sticky. & # 39;); (($ (this) .find (& # 39; .content-body & # 39;)) offset (). top + $ (this) .find (& # 39; ) - ($ (this .find (& # 39; content-sticky & # 39;) height () + 92))) { $ (This) .find (& # 39; The Sticky Content. & # 39;) RemoveClass (& # 39; sticky. & # 39;); $ (this) .find (& # 39; content-sticky & # 39;). css (& # 39; bottom & # 39;: & # 39; top & # 39 ;, & # 39; auto & # 39; } more { $ (This) .find (& # 39; The sticky content & # 39;). AddClass (& quot; sticky & quot;). Css ({ & # 39; bottom & # 39 ;: & # 39 ;, & # 39; & Numsp; & numsp; & numsp; & numsp; & numsp; & numsp; & numsp; & numsp; }); } } more { $ (this) .find (& # 39; content-sticky & # 39;). removeClass (& # 39; sticky & # 39;). css (& # 39; bottom & # 39;: & # 39 ;, & # 39; top & # 39; 0 & # 39; 0 & # 39;}}); } }); }); } }
// share click (& # 39; Body & # 39;). Ten ({ click: function () { var $ this = $ (this), dataShareType = $ this.attr (& # 39; type of data sharing & # 39;), dataType = $ this.attr (& # 39; data type & # 39;), dataId = $ this.attr (& # 39; data id & # 39;), dataPostUrl = $ this.attr (& # 39; data-post-url & # 39;), dataTitle = $ this.attr (& # 39; data-title & # 39;), dataSef = $ this.attr (& # 39; data-sef & # 39;);
switch (dataShareType) { case & # 39; facebook & # 39; fb.u of ({ method: & # 39; share & # 39 ;, href: dataSef, }, function (response) { if (response &&! response.error_message) { updatehit (); } });
break;
case & # 39; twitter & # 39 ;: shareWindow (& # 39; https: //twitter.com/intent/tweet? via = webtekno & text = & # 39; + encodeURIComponent (dataTitle) + & # 39;% E2% 96% B6 & # 39; + encodeURIComponent (dataSef )); updatehit (); break;
case & # 39; gplus & # 39 ;: shareWindow (& # 39; https: //plus.google.com/share? url = & # 39; + encodeURIComponent (dataSef)); updatehit (); break;
case & # 39; mail & # 39; window.location.href = & # 39; mailto:? subject = & # 39; + encodeURIComponent (dataTitle) + & # 39; & body = & # 39; + encodeURIComponent (dataSef); // updatehit (); break;
case & # 39; whatsapp & # 39; window.location.href = & # 39; whatsapp: // send? text = & # 39; + encodeURIComponent (dataTitle) + & # 39;% E2% 96% B6 & # 39; + encodeURIComponent (dataSef); updatehit (); break; }
function shareWindow (url) { window.open (url, "_blank", "toolbar = yes, scrollbars = yes, resizable = yes, top = 500, left = 500, width = 400, height = 400"); }
function updateHit () { $ .Ajax ({ type: "POST", url: dataPostUrl, data: {contentId: dataId, contentType: dataType, shareType: dataShareType}, success: function (data) {
if ($ (& # 39;. video-showcase & # 39;). length> 0) { var $ container = $ (& # 39 ;. video-showcase & # 39;); } else if ($ (& # 39; article[data-id="' + dataId + '"]& # 39;). Length> 0) { var $ container = $ (& # 39; item[data-id="' + dataId + '"]& # 39;); } else if ($ (& # 39; .wt-share-item[data-id="' + dataId + '"]& # 39;). Length> 0) { var $ container = $ (& # 39; .wt-share-item[data-id="' + dataId + '"]& # 39;); } more { $ container = null; }
// var $ container = dataType == & # 39; video & # 39;? $ (& # 39; .video-showcase & # 39;): $ (& # 39; article[data-id="' + dataId + '"]& # 39;);
if ($ container! = null && $ container.length> 0) { var $ badged = $ container.find (& # 39; .wt-share-badge - & # 39; + dataShareType);
find $ headerCount = $ (& # 39; .content-header & # 39;). find (& # 39; .wt-share-count & # 39;), $ containerCount = $ container.find (& # 39; .wt-share-count & # 39;), value = parseInt ($ containerCount.html ()) + 1;
$ container.data (& # 39; share & # 39 ;, value); //$containercount.html(valu A);
if ($ headerCount.length> 0) { //$headercount.html(valu A); }
if ($ badged.length> 0 && (dataShareType == & # 39; facebook & # 39; || dataShareType == & # 39; twitter & # 39;)) if ($ badged.hasClass (& # 39; is-visible & # 39;)) { //$badged.html(dat A); } more { //$badged.addclass('is-visible').html(dat A); } } }
} }); } } }, & # 39; .wt-share-button & # 39;) });
[ad_2]

Source link