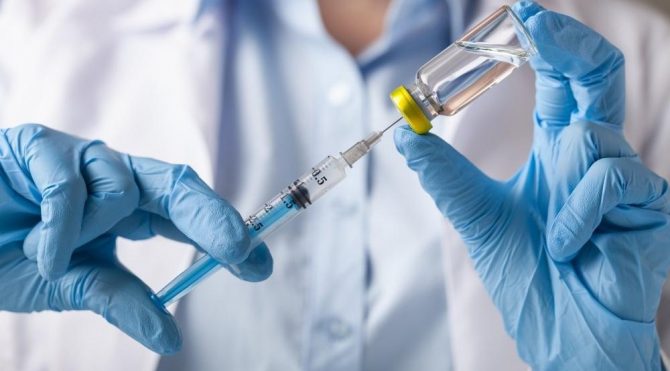 Health Minister Fahrettin Koca said on Oct. 8 that flu vaccines produced this year will be distributed to pharmacies and all health facilities within a few days. However Elazig from Bursa, Konya, Samsun, Antalya, Turkey, from Edirne to experiencing shortage of influenza vaccine in many provinces.
Evren DEMİRDAŞ – Halil ATAŞ – Müslüm EVCİ – Email AKIN – Email AKDUMAN – Mehmet ANDAÇ – Tamer YAVUZ – Kemal ATLAN
With the arrival of spring, the risk of influenza increases. Especially in busy areas such as schools, cafeterias and shopping centers, the transmission rate of influenza increases. Health Minister Fahrettin Koca said in a statement on October 8 that the flu vaccines produced will be distributed to pharmacies and all health care facilities within a few days. However, Turkey is very difficult to find the flu vaccine in several major cities.
25 THOUSAND PHARMACY 20 THOUSAND VACCINE BOX
Bursa House of Pharmacists President Okan Şahin said, saying that 25,000 pharmacies in Turkey; Adherence The amount of influenza vaccine from abroad is only 20,000 boxes. Fluarix, Vaxigrip 3 and Vaxigrip Tetra 4 influenza vaccines were available at pharmacies in previous years. This year, only the Vaxigrip Tetra 4 flu vaccine has arrived. They send this party by party. 20,000 cases of flu vaccine. There are 25,000 pharmacies in Turkey. There are pharmacies that do not sell or buy the excess vaccine. So they distributed 3-5 cans of flu vaccine per pharmacy. Patients are awaiting vaccination. They say the vaccine will be back in the coming weeks. But we do not know how much vaccine will come to this yakın Sahin, some blood pressure and intestinal medications were not found in the complaint.
"THE MIRACLE TO FIND THE FLU VACCINE"
Eskisehir: Yücel Yenilmez, head of the Chamber of Pharmacists of the 9th Eskişehir Region, said it was a miracle to find flu vaccines in Eskişehir pharmacies. Finding this is a miracle. In recent days, all pharmacies have received 8 to 10 influenza vaccines. They broke up on the first day. Our pharmacies that sell 200 to 300 influenza vaccines each year cannot sell influenza vaccines this year. The end of October is said to arrive in early November. We are waiting.
"FAST FINISH LESS ARRIVED"
ANTALYA: Antalya House of Pharmacists President Mehmet Ertekin, "This is a situation that exists throughout Turkey. About 230,000 vaccine boxes flu has debuted in Turkey. 1 million and 50,000 more boxes will enter. This is the information we get from the company. We expect about 300 to 400 thousand in early November. "
"WE MAKE ORDER FOR VACCINES AND
Samsun: The flu vaccine is not available at Samsun pharmacies. Pharmacists reported that 5 were distributed to pharmacies in October. They say it is almost impossible to find the flu vaccine for now. Claiming that they make the list of customers who want Samsun flu vaccines, they said they would distribute the drug according to the list.
OUT OF INCOME
KONYA: Adem Açıkgöz, Mayor of Konya Pharmacists: "We are having serious difficulties finding the flu vaccine in our pharmacies. Only 5 liquids were administered to each pharmacy by pharmaceutical warehouses. They broke up as soon as they arrived. Flu shots come from urine and are provided by one company only. In November, pharmacies will again get rebel flu, but we don't know if it's enough
"WITHOUT DESCRIPTION"
Elazig: Affirming that there are serious problems in the provision of influenza vaccines, the 23rd Elazığ Mehmet Ulaş Güler Chamber of Pharmacists said: The number of vaccines is insufficient in the first stage of the vaccination house and it is said that influenza vaccines will arrive to a high number in the next step. But it is true that there is a problem at the point of supply this year as it did last year, but I do not think it is due to the price. Because the Ministry of Health gave prices to companies much higher than last year's price. However, they do not give us an explanation of the lack of drugs that align patients with drugs because pharmacists give patients products, "he said.
EDİRNE & # 39; DE also has problems
Pharmacist Şükrü Ciravoğlu stated that there was a lack of influenza vaccine in Edirne and said: Ekim As of October 10, only two units were shipped from each warehouse to the Edirne stopover. This subject is too few, there are a large number of citizens waiting, asking pharmacies to print names, there are those waiting. Those with chronic diseases, especially those with low immune systems, expect the vaccine to be vaccinated. Therefore, they follow carefully and persistently.
NOT IN OTHER CITIES
Nevin Köyatası, Secretary General of the Chamber of Pharmacists in Çanakkale; "In our province, and still have a problem not only in Canakkale, Turkey has problems in general. They sent 3, 5 and a maximum of 10 to each pharmacy. The whole country was distributed like that." The influenza vaccine also Tokat, Ordu , Kirsehir, Sinop, Amasya and Çorum & # 39; a found that they were not found.
Last update: 14:51 – 2019/10/21