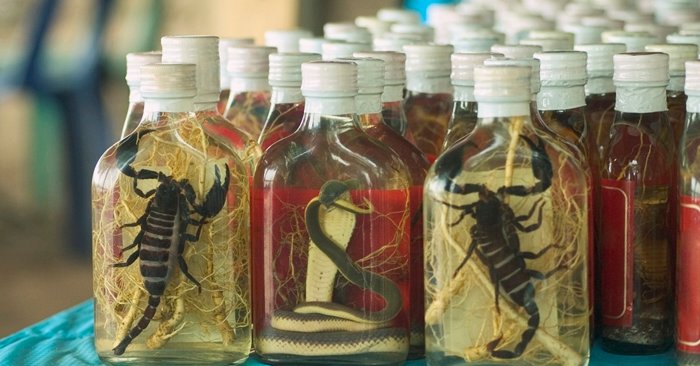 Department of Medical Services, Boromarajonani Institute for Drug Addiction Treatment and Rehabilitation (SorBor.Chor.) Warns of the use of fermented drugs that are poisonous to the point of death.
Dr. Manat Pothaporn, Deputy Director General of the Department of Medical Services, said the liquor is an alcohol-based beverage. Has a suppressing effect on the central nervous system. When drinking alcohol in the body. It will be absorbed and distributed to all parts of the body. It affects the functions of various systems in the body.
Sanctions for drinking
Drinking alcohol for a long time affects alcoholics, resulting in loss of health. Lost Relationship with Family and Lost Work These losses affect the well-being of alcoholics. Acute alcohol poisoning causes unconsciousness, unable to control itself. Can easily cause accidents or fights After drinking a lot, the morning woke up from hangover. Resulting in fatigue, nausea, headache, fast heartbeat
Drinking large amounts of alcohol for a short period can cause acute alcohol poisoning. Danger to Death And Chronic Poisoning You will be obsessed with drinking alcohol all the time. Deteriorating Physical Health Irresponsible Acting in a Faulty Life However, if combined with toxic substances in alcohol, it will cause severe bodily symptoms and can lead to death.
Poisonous animal preservatives No use And still life-threatening
Dr. Sarayut Boonchai Phanitwattana The director of the National Institute for Drug Abuse Treatment and Rehabilitation, Boromarajonani, added that Drinking alcohol affects liver health. Victims of peptic ulcer, enteritis, peptic ulcer And among those who like to ferment alcohol with poisonous animals and drink for the purpose of treating various diseases or nourishing the body, it is very dangerous because they can be poisoned by such animals. To the point of death And in medicine, no evidence has been found for treating the disease.
Treatment for chronic alcohol dependence
On the list of people who drink alcohol until they get addicted When you stop drinking, counteract the symptoms That can usually be cured There are 2 ways to treat alcohol:
Outpatient treatment Suitable for non-serious addicts Able to monitor medications and stop drinking No physical complications
Inpatient therapy Suitable for those who cannot control the drink. The doctor will treat alcohol detox and complications. From then on, entering the rehabilitation process to update the thinking process. Simultaneous physical and mental performance
If you have problems with alcohol Or drugs and substance abuse You can request an appointment at the 1165 Drug Hotline or at the Boromarajonani Institute for Drug Addiction Treatment and Rehabilitation, Department of Medical Services, Pathum Thani Province Thanyarak Hospital in all 6 regions, such as Thanyarak Hospital, Chiang Mai, Mae Hong Son, Khon Kaen, Udon Thani, Songkhla and Pattani. For more information, contact www.pmindat.go.th
Source link