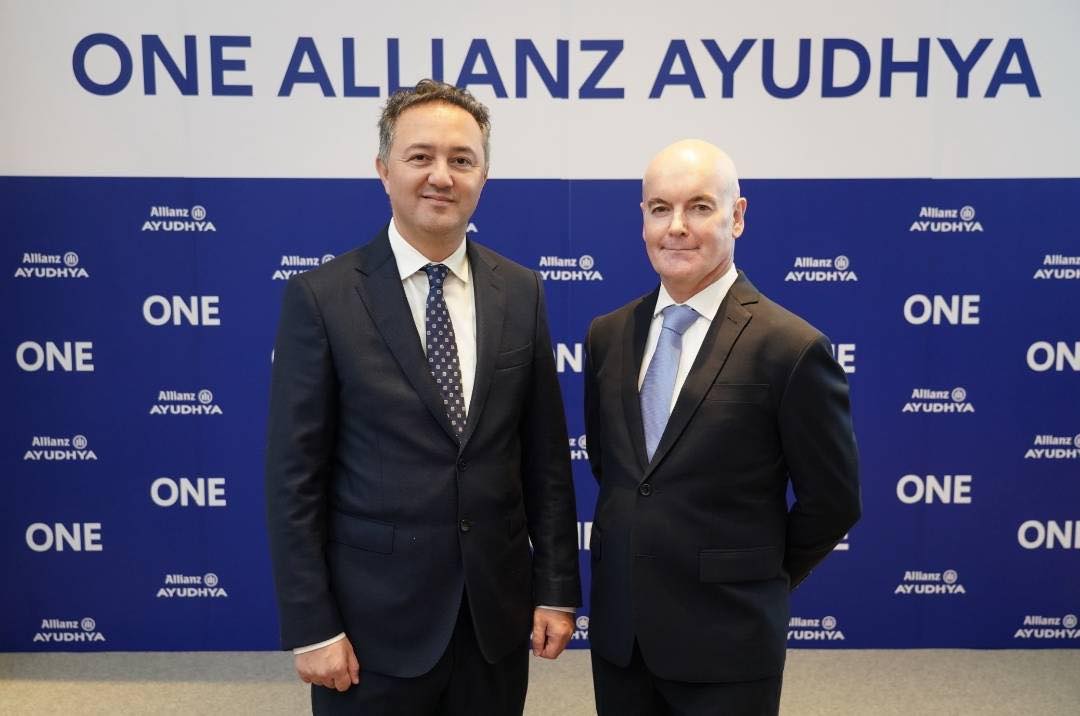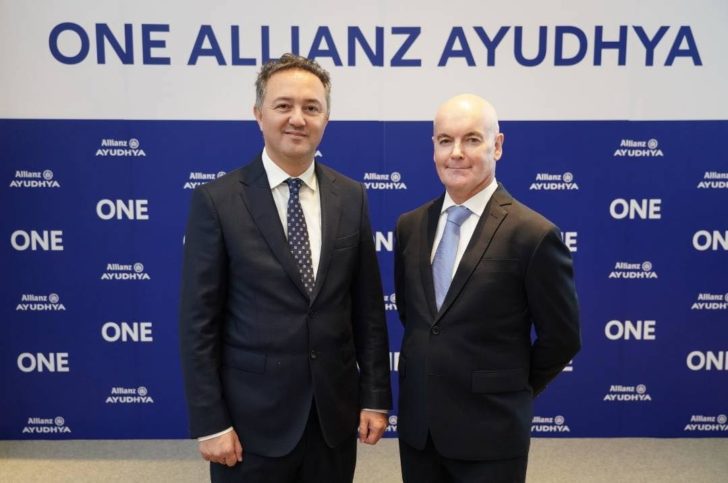 Allianz merged with Ayudhya to change his name to "Allianz Ayudhya Insurance" supports the prizes of 6.5 thousand baht.
"Allianz Insurance" (AZTH) joins "Sri Ayudhya General Insurance" (SAGI) to change the new name to "Allianz Ayudhya Insurance" (AAGI) encourages total premiums to be from 6.5 billion baht to the number 10 in the sector non-life insurance. "Brian" identifies Allianz to hold stock. "Allianz Ayudhya Capital PCL" is 45% becoming the largest shareholder Return the LINE Sense 1 digital investment card to support sales agents for both life insurance and non-life insurance. Ready to achieve 10% premiums for life and non-life insurance This year, AAGI grew 6%.
Mr. Bryan Smith, manager of Allianz Thailand And as chairman and chief executive officer Allianz Ayudhya Capital All PCL and Allianz Ayudhya Life Assurance PCL reveal that the merger between Sri Ayudhya General Insurance Company Limited (SAGI) and Allianz Insurance (AZTH) PCL The company has changed (AAGI) and changed the name of the holding to Allianz Ayudhya Capital PLC (AACP) from the original name Sri Ayudhya Capital Public Company Limited (AYUD), but will still be listed on the Thai Stock Exchange under the name of Allianz Ayudhya Insurance PCL (AAGI). the symbol "HELP"
The merger will allow the company to have a total insurance premium of 6,500 million baht, rising to the top 10 in the non-life insurance industry. That is twice the size of the original SAGI, which will have a total insurance premium of 3.5 billion baht and AZTH has a total insurance premium of approximately 3 billion baht, which is in 19th and 20th place respectively. Acquired additional shares in the AACP for 45% of the original 14% stake, which became the largest shareholder
However, at this time, the company has already returned the license to operate the insurance business for the Office of Insurance Commission (OIC).
"It's important to bring digital to help, even if it requires high investment. But if it's a small business, investing may not be as effective as a big company," he said. Brian.
After that, there is still a lot of work we need to do. Why to do when they merge "Without Joints" can serve customers with more than 1 million people. The call center is the only number that can be used together. And encourage agents to test the license to sell products, both life insurance and non-life insurance. Total insurance premiums in the company's non-life and life insurance business are expected to grow by around 10% this year, and Allianz Ayudhya Insurance (AAGI) growth will be 6%, growing faster . Allianz Ayudhya Life Assurance PCL (AZAY), which grew about 4%
Sol Mas Altin, Allianz's Asia Pacific CEO, said that this merger is another important step for Allianz. Because it is considered to be an expansion strategy for steady growth Thailand is now considered an important strategic market for Allianz Asia and has strong potential to boost business. While the Asia Pacific region is a very important market for Allianz around the world which currently operates in 16 countries providing life insurance services Non-life insurance and investment management There are more than 36,000 employees, more than 21 million customers and more than 55 digital chip partners.