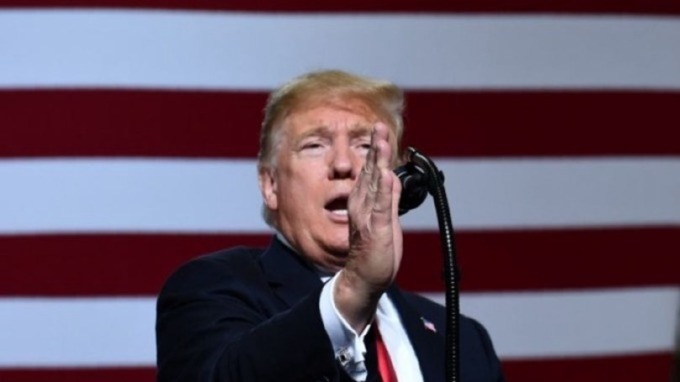 [ad_1]

In response to Iran's announcement on Thursday (20) that a US RQ-4 drone was struck over the Strait of Holm, US President Donald Trump responded angrily: "Iran has made a big mistake" . That observation also made the tension between the United States and Iraq heat up again, and the international price of oil rose more than 5 percent.
At 11:00 p.m. on Thursday (20), New York Light Oil (WTI) temporarily recorded a gain of 5.58% to $ 56.98 a barrel, while Brent crude oil posted a 3.80% to $ 64.16 a barrel, both since June. The highest level.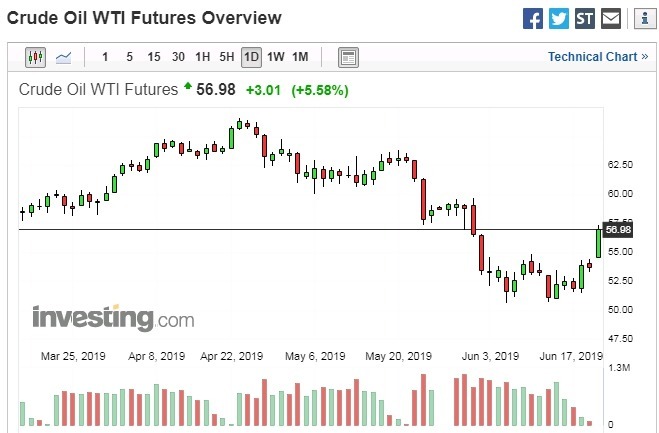 On Thursday, the Iranian official alleged that the US military entered Iranian airspace and shot down the drone, but the US military responded immediately to the rebuttal that the drone was "flying over Iranian airspace." The Iranian movement "is an unprovoked attack on US assets."
Trump also responded on Twitter on Thursday (20): "Iran made a big mistake," which made relations between US and Iran under the pretext of Iran's new sanction by the United States and the accusation of US military to attack the tanker. , once again fell into a new freezing point.
With the tension between the US and Iraq and the international price of oil responding immediately, Eurasia Group analyst Henry Rome hopes that if a small-scale war breaks out between the US and Iraq, the price of oil rises above $ 100 per barrel, if it becomes a full-scale war. It can break above $ 150 a barrel.
[ad_2]

Source link