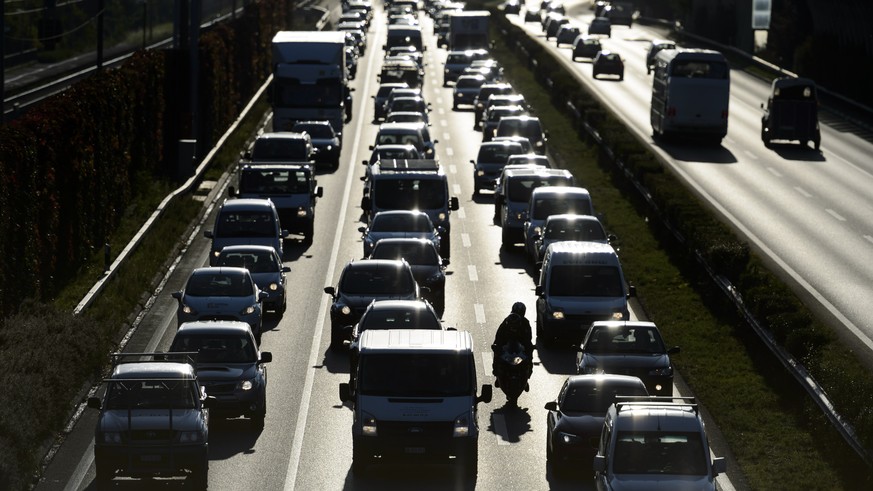 [ad_1]

Conversion of breakdown strips on the freeway: VCS has something against and right
The Federal Administrative Court does not rule out that the reuse of the distribution between Liestal BL and Augst BL, as well as Augst and Rheinfelden West AG, would significantly increase capacity. You have approved a VCS complaint.
The Department of Environment, Transportation, Energy and Communications (Uvek) should now have an environmental impact assessment conducted at the request of the Federal Administrative Court for the project planned by the Federal Roads Office (Astra). This emerges from a decision published on Thursday.
The Astra project envisages that the disaggregation bands between Liestal and the Augst junction in the direction of the Zurich journey as well as between the Augst and Rheinfelden West junctions be reused in both directions for the tracks. The planned routes are 700 meters, or twice 1300 meters.
Uvek approved the project and did not respond to a complaint from the Swiss Transport Club (VCS). The Department did not anticipate significant changes in the operation, which is why no environmental impact assessment was carried out. For this reason, the uvek also denied the VCS claim authorization.
However, this was not correct, as stated by the Federal Administrative Court. The estimated capacity increase of 2 to 3 percent does not support this. It was also rudimentary to clarify whether this is the project for any traffic transfer. Corresponding changes in environmental impact are therefore not excluded.
The trial is not yet final. The case can be referred to the Federal Court. (Judgment A-1773/2018 of 15.01.2019) (sda)
No case for the VCS: couple has sex on the Spanish road
You may also be interested in this:
Subscribe to our newsletter
[ad_2]

Source link