New drug reduces risk of death in people with diabetes
Some time ago, health experts found that diabetes causes more deaths than previously thought. Scientists are now reporting a new drug that reduces the risk of death in patients with type 2 diabetes.
More and more people with diabetes
Diabetes is one of the main common diseases in Germany. According to health experts, about 7.6 million Germans are diabetics. Every year, about 300,000 diabetics are added. Bad or even untreated, the disease has dramatic consequences: the rate of complications for heart attack, heart failure (heart failure) and stroke is increased by about 2 to 3 times, according to experts. A new drug for diabetes therapy is expected to reduce the number of deaths from cardiovascular disease.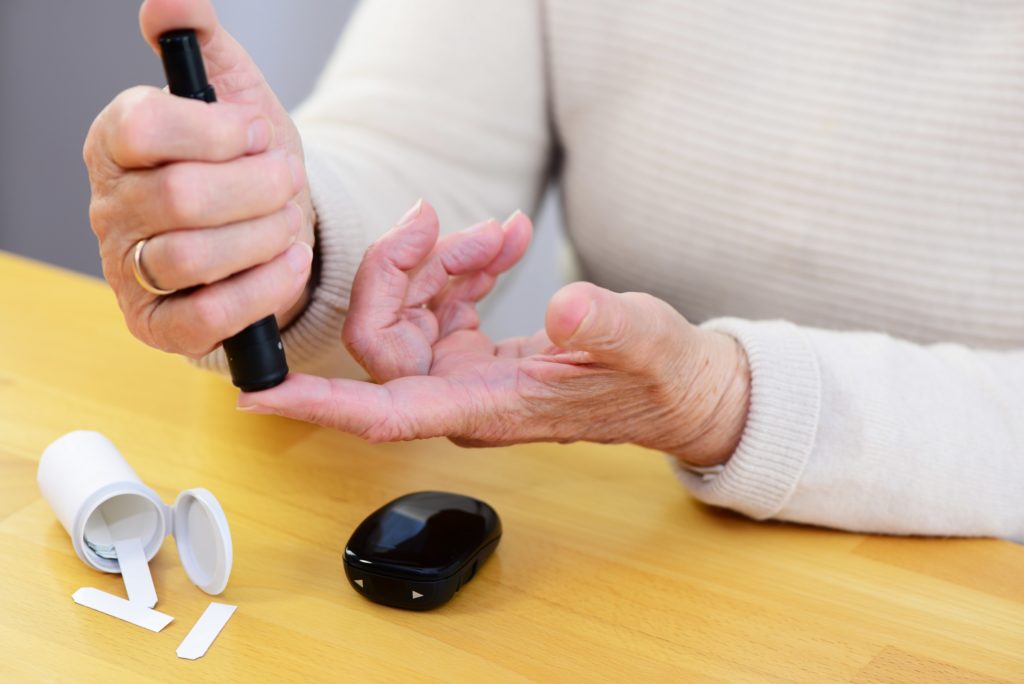 Reduce the number of deaths from cardiovascular disease
As the German Diabetes Research Center (DZD) writes in a statement, diabetic patients still die two to three times more often from cardiovascular sequelae, such as heart attacks and strokes.
But newly developed diabetes therapy medications are designed to reduce the number of deaths from cardiovascular disease.
Scientists at the Paul Langerhans Institute in Dresden (PLID) at TU Dresden Medical School, partners of the German Center for Research on Diabetes, together with international colleagues, have investigated for the first time whether semagglut in the form of pills leads to a reduction of events cardiovascular diseases.
An international, randomized, double-blind study with a total of 3,183 subjects was performed in parallel in 21 countries.
The results of the study mentioned in PIONEER-6 were recently published in the New England Journal of Medicine (NJEM).
Active ingredient also available as a tablet
According to the DZD, drugs have been developed in recent years, called incretin analogues, which, like the intestinal hormone GLP-1, lead to insulin secretion in the beta cells of the pancreas and at the same time reduce the feeling of hunger in the brain.
Because of their chemical structure, these drugs have to be administered by subcutaneous injection and therefore can not be taken orally as a tablet.
One of these active ingredients is semaglutide (trade name Ozempic).
This has been approved since February 2018 for adults with type 2 diabetes mellitus, where changing diet and exercise does not reduce enough blood sugar levels, explains the Institute for Quality and Health Efficiency (IQWiG) in its portal. patient information "www.gesundheitsinformation.de".
According to the institute, semaglutide is injected with a pre-filled pen once a week, regardless of a meal, under the skin.
As the DZD explains, Semaglutide in the form of a syringe has already been shown in a large international study (SUSTAIN-6 study) to reduce cardiovascular events, especially strokes.
Recently, it has become possible to make available the semagglut agonist of the GLP-1 receptor as a tablet by combining it with an absorption enhancer.
Admission is requested
In the PIONEER-6 study, people with type 2 diabetes were studied in various centers around the world.
Study participants received either a semaglutide tablet or a placebo, in addition to standard diabetes therapy.
"At the end of the study period, oral semagglut did not formally lead to a difference in the primary outcome, which is composed of cardiovascular death, nonfatal stroke, and nonfatal myocardial infarction," said Professor Andreas Birkenfeld of the Metabolic Diseases of the University. TU Dresden School of Medicine.
"However, a 51% reduction in the risk of cardiovascular death and a 49% reduction in death for any reason was found in patients taking oral semaglutide," said the co-author of the study.
"In addition, the semaglute pill led to an average weight loss of 4.2 kg and better blood sugar control."
The results are now being reviewed and expanded in a large international study.
The approval of the semaglutide tablet for the treatment of type 2 diabetes is being requested by the Danish company Novo Nordisk from the competent authorities.
DZD points out that the study was funded by Novo Nordisk. (Ad)
Source link