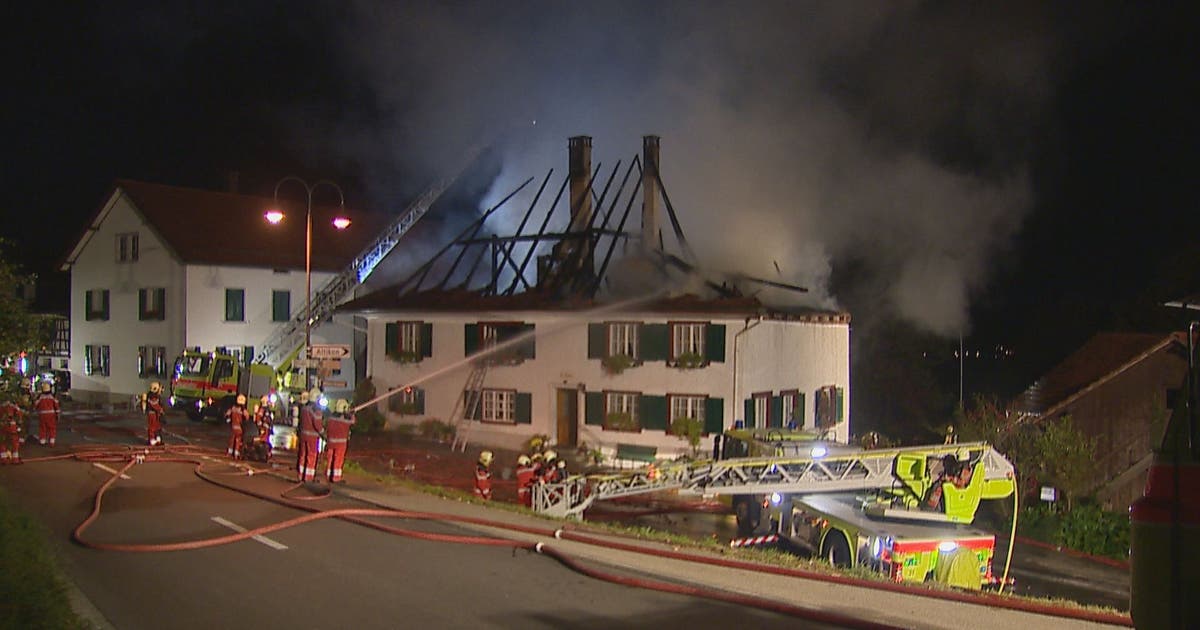 video
On Wednesday night, a residential building with an annexed barn was burned at Niederneunforn in Thurgau. People and animals were not injured.
Tim Naef
"The report was sent to the emergency call center around 9:30 pm yesterday," says Andy Theler, spokesman for the Thurgau cantonal police. Although the fire brigade at the Weinland base in the canton of Zurich had been rapid on the spot, the house and barn were already on fire. "So the first thing to do was to prevent the fire from spreading to neighboring buildings."
Fortunately, people and animals were not harmed by the great fire. "The elderly couple who lived in the house managed to move to safety alone," says Theler. Property damage is likely to reach several hundred thousand francs to a sum of seven digits.
The photos of the fire in Niederneunforn
The cause of the fire is not yet fully understood. Fire investigators are at the scene and have started their work.
For all app users: Click on «Show this item» to go to the map.
Source link