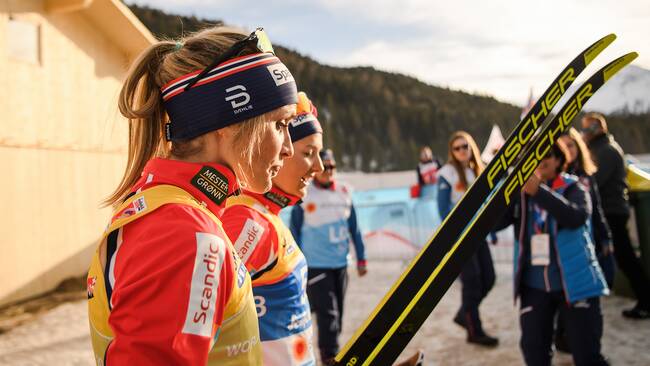 [ad_1]

That Therese Johaug runs the last stretch does not belong to the usual.
Did Frida Karlsson's silver race of 10 km lead you to think tactically, move on with Johaug?
"Yes, it made it more difficult to find the stage at which we should leave, it is quite clear. So we have to think a bit more, says Norwegian coach Geir Endre Rogn for SVT Sport.
So is Frida's drive that made you change your usual layout?
"Yes, we see that if Frida did what she did yesterday, she would have a good chance of getting to Therese for three miles.
Are your tactics in the back block now if Frida makes a fantastic second stretch?
"No, but we have a strong letter (Östberg), and if we had used Therese there and become still, we would have used that letter already.
Sweden fears more
The Norwegian administration is clear at one point. It is Sweden that you fear the most, not Russia, which also has a very strong team.
"As we have seen here, it is Sweden that we most fear, but we have a strong conviction that we will come first in the goal.
If we get to a scenario where Stina Nilsson and Therese Johaug enter the stadium at the same time. What does it look like then?
"Yes, then Stina must have very worn legs because it will end well for Norway," Rogn says with a smile.
[ad_2]

Source link