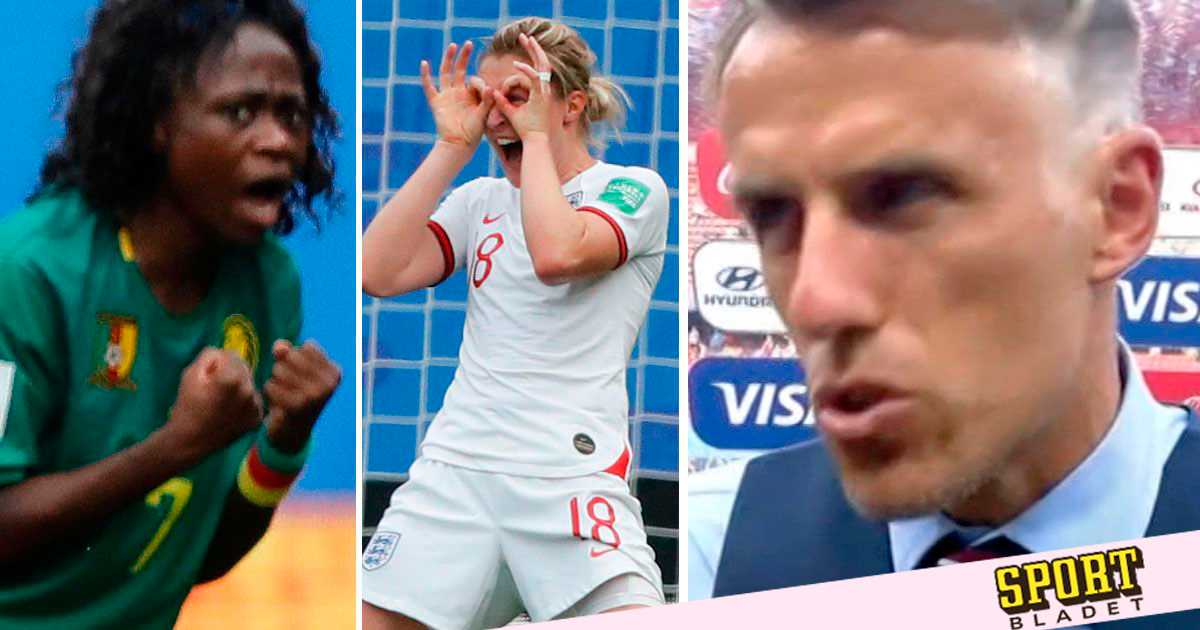 [ad_1]
inMakoto Asahara
His England won a lot and went to the quarterfinals.
But Phil Neville could not fully enjoy it – given the chaos that caused it.
"That was not football," says the English captain on the broadcast of TV4.
The reason for Phil Neville's anger was, in short, Cameroonian anger.
In a chaotic eighth World Cup, most of them were desperate, upset and angry.
And Phil Neville was not impressed by the opponents' behavior during the match.
"It was a good win, we played well, but I have to say that this was not football," says Neville and continues:
– These are images that go out all over the world. I can not stay here and say we were happy because there was no football match. There were no round of 16 World Cup finals. They are girls who see this behavior. For me it is not right. There's a bigger picture here. There is a way to behave. I have no sympathy for them (Cameroon).
"Rules are rules"
Among other things, there were two revisions of VAR, one that gave English objectives and one that condemned a Cameroonian target, which caused the crazy and tearful scenes.
– Rules are rules. Deal with that. We can make the rules. If we spoke WHERE we would have a penalty and they had a red card. They should thank the gods for not being five and six zero. I am proud that my players could maintain discipline, says the federal captain.
English Captain Stephanie Houghton:
A crazy game. It was not the most beautiful game with many interruptions but at the same time we achieved the fourth consecutive victory. I'm proud to be able to keep calling.
[ad_2]
Source link