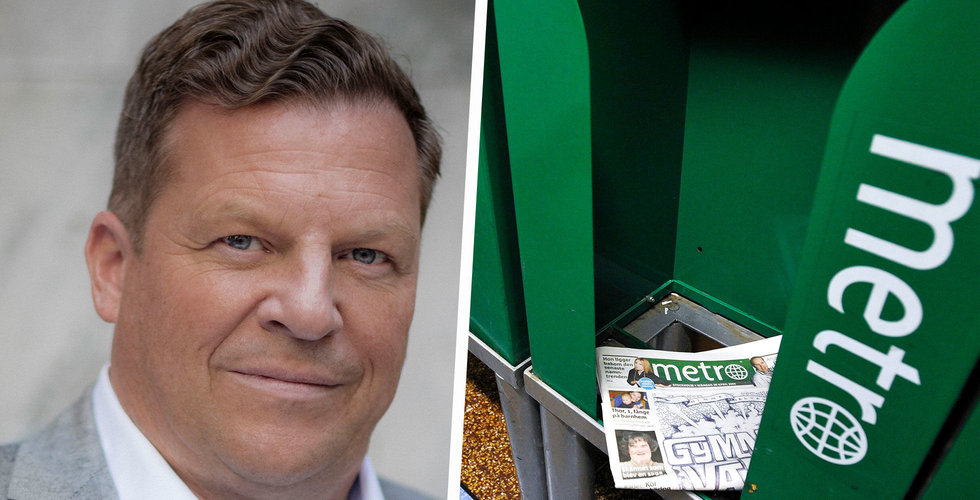 [ad_1]

This morning there was no subway on the subway in Stockholm or at the other newspaper distribution points around Sweden. Cause: The printing company refused to print the newspaper, unless Metro paid in advance – and that money did not have the company.
The future of the subway is now highly uncertain. At best, a reconstruction awaits, and in the worst case, bankruptcy.
The obvious losers of a rebuilding or bankruptcy are the employees who risk losing their jobs. But even a number of Swedish and foreign startups will be caught.
In recent months, Custos, owner of Metro, has bought shares in several technology companies. As payment, media space was used in the subway.
"In principle, you get lots of full page ads on the Metro and some ads on the Metro site," a source at Breakit said.
But it is now very uncertain whether Metro will remain and therefore will risk companies that have accepted Custume as the owner to be induced to pay. Exactly how many companies received Costs as an owner in exchange for advertising space is not clear. But Breakit, in any case, has identified a handful and one of them is the first company listed in North Wifog.
According to the Wifog administration, the company has approximately SEK 15 million in unused advertising space on the Metro. In a press release, Wifog writes that they follow the "Metro developments carefully and will continually inform the market."
Wifog shares rose more than 20% yesterday.
Metro CEO Christen Ager-Hanssen, who also heads Custos, is showing the problems.
"We did some business that we paid with media space for stock, but it's not about big business and we're going to keep our commitments," he says.
Christen Ager-Hanssen is convinced that a bankruptcy can be avoided:
"A bankruptcy would be the easiest way out, but we will not choose this solution. We work to have a reconstruction of the company where, among other things, we reduce the publication of the paper magazine. it's Breakit.
[ad_2]

Source link