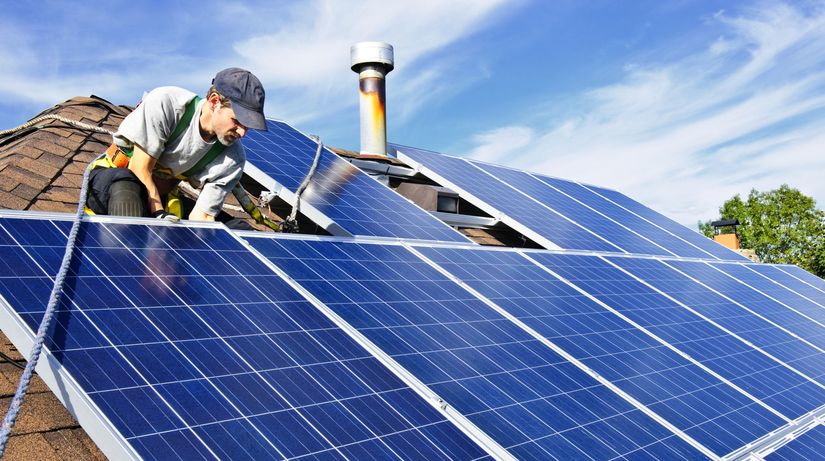 [ad_1]

There is a virtual battery for energy storage in the electricity market in Slovakia. Západoslovenská energetika (ZSE) will offer Slovak households, which will use state support for photovoltaic panels in the Green House II project, a virtual battery for storing surplus electricity.
This is electricity that they could not use in their own time
needs. "We will return this domestic electricity at a time when it will be
such as at night after work, "he told a meeting
with journalists Juraj Krajcár, member of the Board of Directors of ZSE.
As soon as the customer's electricity consumption is greater than the current
production, it will first use virtual energy
batteries, and then from the distribution system. In the electricity supply
of the virtual battery, and according to Krajcrara, the customer only pays the cost
the operator of the distribution system for the distribution of electricity
of the battery for home. "This saves the cost of electricity"
Krajcár said. The virtual battery service will be ZSE for its customers
to provide two euros per month.
"Expanding renewable energy sources and decentralizing it
makes a customer of a partner of energy companies that is
increasingly independent of energy and self-sufficient. This development
is in line with the direction of European energy. I am convinced that this
is the path that will bring energy to our country, so we decided
to provide these solutions to our customers, in case of
batteries as the first company on the Slovak market. Our product for the customer
we have reduced the return on financially demanding investment in photovoltaic energy
solutions, "said Krajcár.
The state-owned company ZSE is an authorized contractor within the Green project
families. So far, West Slovak energy engineers have installed more than
200 photovoltaic devices and almost 500 solar power plants
collectors for water heating. Thanks to photovoltaic devices, the customer can
with a properly designed solution, depending on your annual consumption
save 30 to 60% of the cost of electricity, with solar collectors
annual water heating savings of up to 70%. "Because of the interest of
client side is great, we will continue this year at the same time
with the National Green Home II project, which is launched
expected in the first quarter of 2019, "concluded Krajcár.
[ad_2]

Source link